Quality Seed | Quality Life
December 2022 Newsletter
Welcome to APSA's December 2022 Newsletter! No time to read, download and listen to our podcast. Download here.
Table of Contents
Introduction / Address from APSA ED
Greetings members and associates, and welcome to the 2022 December newsletter and podcast.
May Chodchoey,
APSA Executive Director
may@apsaseed.org.
---
THANK YOU to our digital media sponsors
---
APSA MEMBERSHIP Reminders and Updates
Merry Christmas & Happy New Year 2023.
Hello everyone, this is Komsak (Bobbie), APSA Membership Coordination Manager and I would like top updates everyone for APSA Membership Composition of 2022.
As of December 2022, APSA has 504 members, including 417 retained members from 2019 – 2022 and 87 mew APSA Members this year; our members represent 44 countries and territories, including 24 countries/territories inside the APAC region and 20 countries/territories outside the APAC region.
Regarding the Membership renewal 2023.
We successfully opened new bank account with Standard Chartered Singapore and APSA Members now can settle the payment via online credit card or settle payment by bank transfer from January 2023 onward, to open the invoice for membership renewal 2023, the members must be login on membership dashboard and click "Renew Membership" then the invoice will be generated automatically. Please wait patiently as we are setting up the system software and it will be ready by January 4, 2023
I would like to remind you that for any unpaid membership renewal dues as of March 31 will result in disqualification from membership privileges.
I would also like to inform all our members that APSA is offering a very attractive Digital Media Sponsor Package. For more details, please view the full APSA January 2023 Newsletter.
If you have any questions, or if there is anything else we can assist you with please don't hesitate to contact me.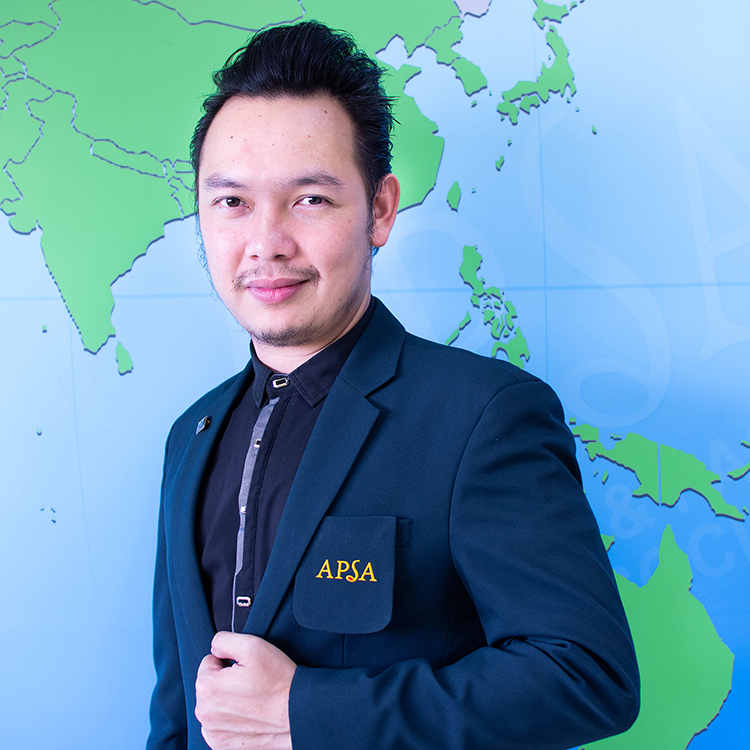 Mr. Komsak Kamjing (Bobbie)
APSA Membership Coordination Manager
---
Events
International Symposium on Data Driven Breeding
APSA, in collaboration with SIP Japan, The University of Tokyo, Listen Filed. Co., Ltd., Kazusa DNA Research Institute, Kasetsart University (KU), and the National Science and Technology Development Agency (NSTDA) will be holding the International Symposium on Data Driven Breeding from 20 – 22 February 2023 in Bangkok, Thailand. This event gives great exchange of information among scientists, breeders and system developers and is essential for further development for data-driven breeding. At the symposium, scientists and breeders from Thailand and neighboring countries as well as Japan will exchange information about current status of practical and data-driven breeding. It is expected that the symposium will be an opportunity for further development and dissemination of breeding methods that contribute to the development of agriculture in Asia. Registration Fee to participate in this event is only 75 USD per person, with a maximum of 75 participants allowed.
For more information regarding the event, its agenda and how to register, please visit the official event page at https://web.apsaseed.org/events/intl-ddb-symposium
If you have any questions regarding upcoming APSA events, or if there is anything else I can assist you with please do not hesitate to contact me.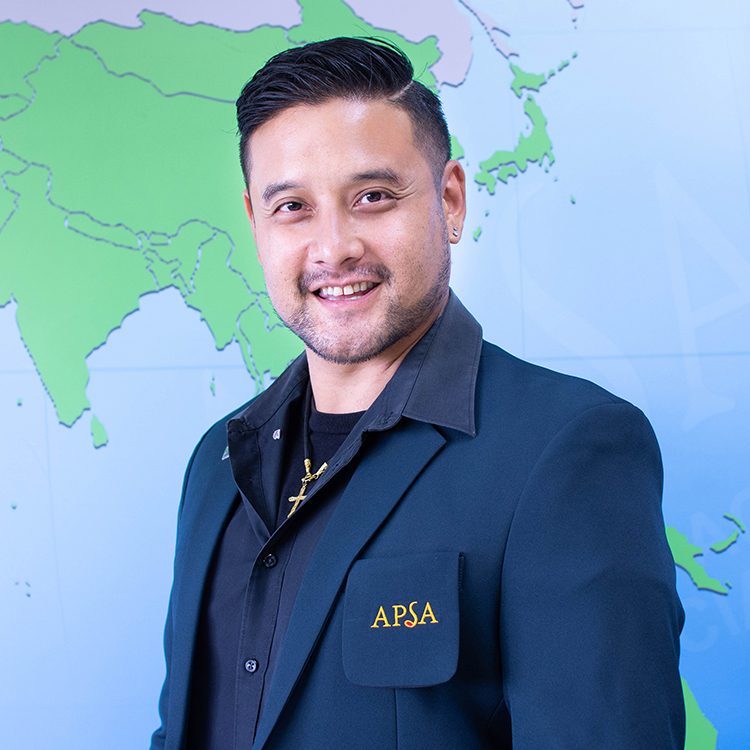 Mike Kingapayom
APSA Event Manager
---
Public-Private Partnerships
Hi everyone, this is Xiaofeng Li, APSA Partnership Program Manager. Indeed 2022 has been a fantastic year in terms of partnerships with APSA. A quick recap of some of our highlights include another successful year for our APSA-WorldVeg Vegetable Breeding Consortium, the members of which have finally started to meet in person again, including for our annual workshop in India earlier this year, where APSA also signed an MoU with ICAR to set the stage for further public-private partnership collaboration opportunities in 2023 and beyond. On this note, we continue to cooperate and collaborate with international organizations and research institutes throughout the region and world, which you will be hearing about more next year. With that, let me take this opportunity, to thank all of our partners, members and colleagues who are working hard behind the scenes to ensure smooth cooperation and forward momentum. Last but not least, a very Merry Christmas and Happy New Year to All!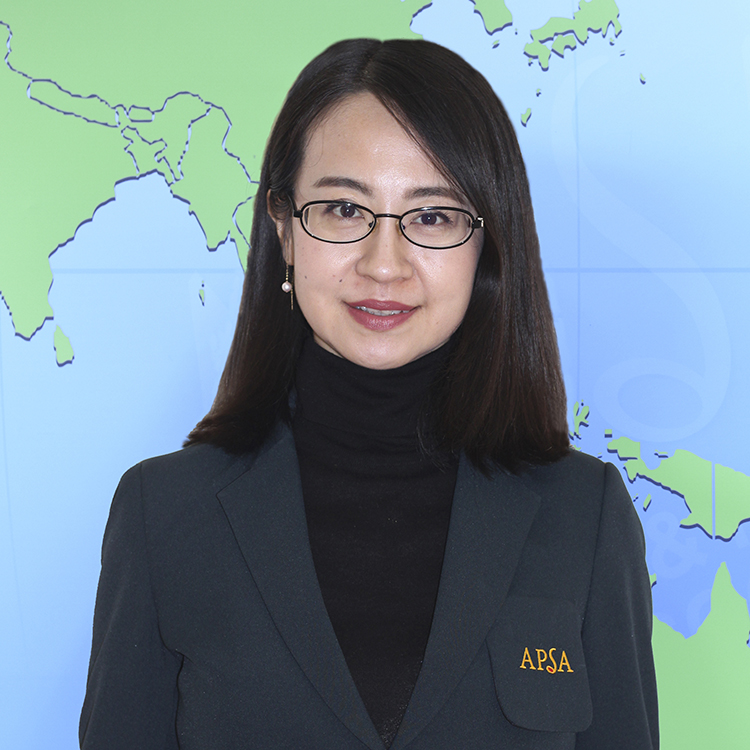 Ms. Xiaofeng Li
APSA Partnership Program Manager
---
Technical Affairs Updates
Hi everyone, Kuna here with you again. As Mike, Bobbie and Xiaofeng have just relayed, this year has been a great success for APSA in all areas. This is especially true for APSA Technical Affairs, with so many positive results and outcomes from the many activities and initiatives seen through by our Standing Committees and Special Interest Groups. As announced recently, we have new leadership recently appointed, which you can read about on the website, and I'm pleased to say that our committees are stronger than ever before, ready to face and overcome all obstacles and further the mission of APSA to ensure quality seeds for the world! As mentioned, all of the highlights and takeaway points from our events, activities and technical affairs are covered in our 2022 year-in-review publication, which you can download from the newsletter. Many of these initiatives and activities will continue to grow and be developed further in 2023. These include our University Connect program, Seed Academy, knowledge exchange and capacity building workshops with the secretariats of ASEAN, CNSTA, MUSP, and of course important ongoing initiatives like our expert consultation on phytosanitary measures. Last, but certainly not least, we look forward to the commencement of our the Standards and Trade Development Facility or STDF project to build capacity in several pilot countries on ISPM 38 and 45 compliance. You will definitely be hearing more about all of these initiatives and projects more and more in 2023, so stand by. With that, let me keep this short as I wish you all very merry Christmas and a splendid Happy New Year in 2023. Seeeeeed you next year!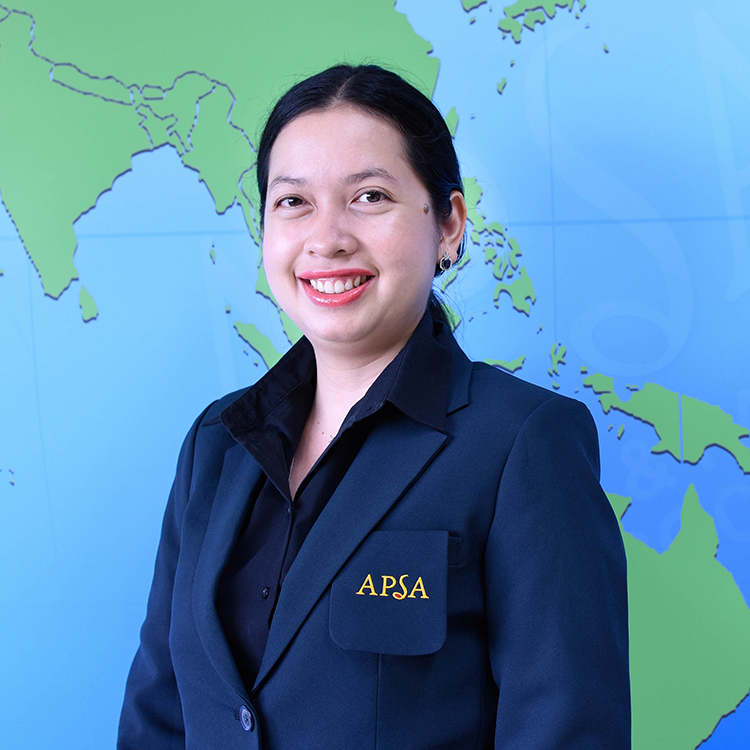 Kunaporn Phuntunil
APSA Technical Coordination Manager
---
Sponsorship & Advertising Opportunities
As part of APSA's digitalization and digitization strategy, in 2022 we're offering active members even more ways to directly reach Asia-Pacific seed industry decision makers directly -- in their inbox, on their desktop PCs, laptops, smartphone, tablets, and phablets alike, through our exciting new affiliate, sponsorship, marketing, communication, advertising and publicity opportunities.
We are pleased to announce our 2022 Digital Media Sponsorship Rates and Media Kit:
Don't hesitate, INQUIRE NOW!
Email: (komsak@apsaseed.org) or Mike (mike@apsaseed.org)
---
Asian Seed magazine Vol. 28 No.4 (Quarter 4, October - November 2022)
No password required
In the fourth and final issue of Asian Seed and Planting Material for volume 28, we have facts and figures about our host country of the 2022 Asian Seed Congress, which was held in Bangkok, Thailand from 14 to 18 November. We also feature exclusive interviews with the two 2022 APSA awardees, as well as with the director general of the Department of Agriculture, Thailand and the first Asian President of the International Seed Testing Association. There's also an article from the SeaWorld group about the rising contra season seed production potential of South America, in addition to statistics analysis of the Asia Pacific sowing seed trade trends leading into the pandemic, as well as coming out of it.
---
APSA Year in Review 2022
The 2022 Year In Review Document features facts, figures an details about all of the various activities APSA has organized, participated in and carried out this past year. Initiated with addresses from APSA 2022 outgoing president Mr. Wichai Laocharoenpornkul and APSA Executive Director, Dr. Kanokwan Chodchoey, the document covers the highlights from various activities, including APSA's in-person and online events, technical webinars, as well as various collaborations, initiatives and projects with members, partners and stakeholders. There are also details, metrics and statistics about APSA's digital media, including our website and social media. Download now
---
Social Media​
© 2020, Asia and Pacific Seed Alliance, Ltd. Unless where otherwise stated, all content in this newsletter is protected by
Copyright © laws, and/or utilized under non-commercial "Fair Use" provisions. This Newsletter is sent to APSA active members, and select stakeholders and associates.
If you do not wish to receive this newsletter, please unsubscribe via this link.