Bangkok Convention Centre at CentralWorld is the ideal venue for international and regional conventions, conferences, exhibitions, seminars, social events and concerts, with its totally integrated support system providing state-of-the-art facilities that are serviced by dedicated and experience teams. The convenient location combined with the superb surroundings of shopping and entertainment creates the perfect environment for meetings and conventions.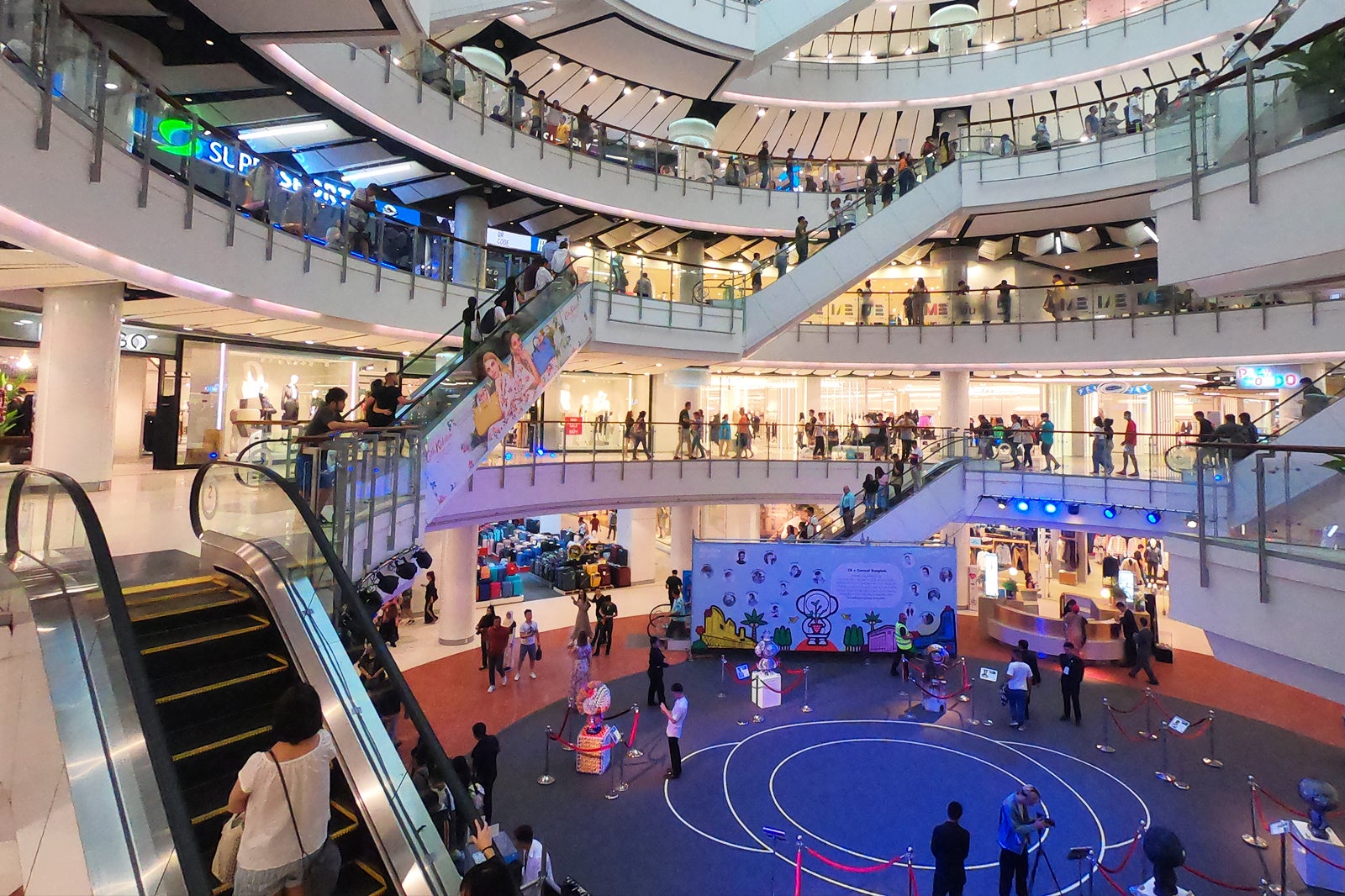 CENTRALWORD SHOPPING COMPLEX
Bangkok Convention Centre at CentralWorld is also connected to the multimedia facilities of CentralWorld shopping complex, with 15 cinema screens. The whole complex provides an extraordinary multi-layered retail and leisure destination as well as offering supporting areas for displays and receptions. The world-class shopping complex feature exciting new retail concepts, leading brand-names, Zen and Isetan department stores, as well as unparalleled dining experiences, selected food centres and multifaceted entertainment.
BANGKOK CONVENTION CENTRE AT CENTRALWORLD
The Bangkok Convention Centre at CentralWorld is the biggest convention venue in the central business district of Bangkok accommodating from 10 to 6,000 individuals.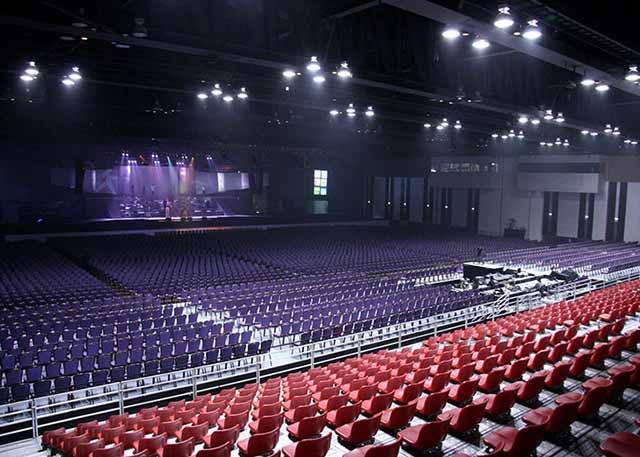 CONVENTION HALL
With over 5,000 seats in the pillar-less hall, the flexible design of the stage, together with professional audio-visual and lighting facilities make it an ideal place for every type of event concept. The large pre-function areas of 1,291 m2, and 385 m2 combined with the spacious open atrium of the convention centre's lobby, can be used for various functions and activities that provide stunning panoramic views of Bangkok.
WORLD BALLROOM
Located on the same level as the Sky Lobby, the elegant World Ballroom provides state-of-the-art facilities, soundproof wall partitions, large projection screens, and professional audio/video equipment and lighting systems. The pillar-less room with high ceilings is the ideal venue for prestigious gala dinners, trendy cocktail parties, dazzling wedding parties or company conferences and hi-tech product presentations. The spacious pre-function area of 706 m2 can be used for various activities and has spectacular views of Bangkok.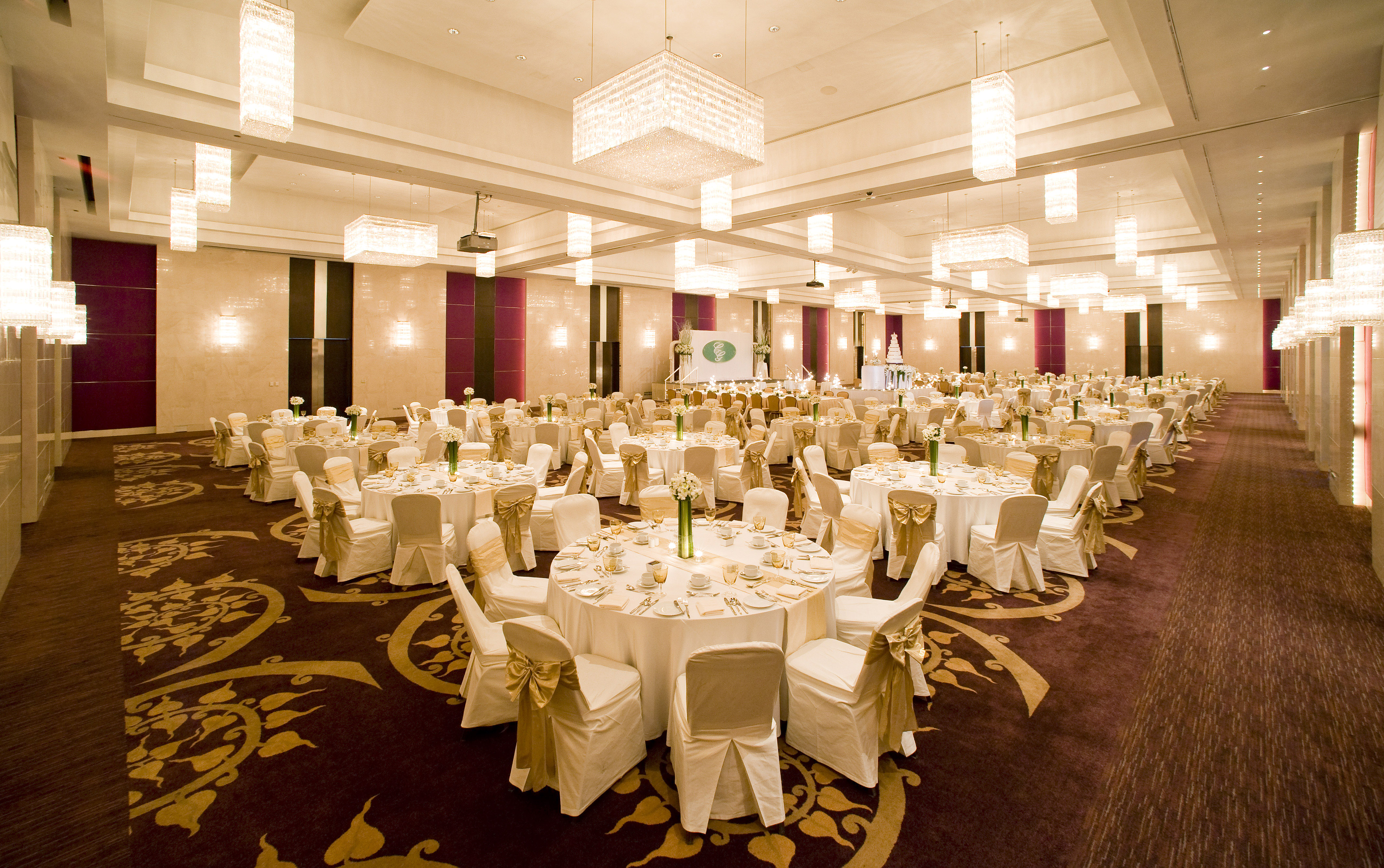 LOTUS SUITES 1 - 15 AND EXECUTIVE BOARDROOM
The Lotus Suites are available in a variety of sizes from 58 - 412 m2, accommodating 10 - 400 people, with full audio/video equipment, and natural lighting in some Lotus Suites.
The spacious pre-function area of 809m2 is ideal for registrations, product displays and enjoying refreshments