Quality Seed | Quality Life
October 2022 Newsletter
Welcome to APSA's October 2022 Newsletter! No time to read, download and listen to our podcast. Download here.
Table of Contents
Introduction / Address from APSA ED
Welcome to October 2022 newsletter and podcast! First, allow me to relay some exciting news to you. On October 15, I delivered a healthy boy, my son, Aiden. I am so grateful to become a mother. This experience has given me a real appreciation for what all parents go through to raise children.
This also means that I am currently on maternity leave. Though I won't be available the whole week, I do plan to join the Annual General Meeting and look forward to seeing you then.
Congress week will formally commence on Monday morning with half-day Congress Workshop. During this session delegates will get to hear directly from pre- and post-graduate students studying in the seeds and agriculture fields at universities in Bangladesh, India, Malaysia, Thailand and the Philippines.
These bright talents will present their views and suggestions on "how to make the seed sector more attractive". It is critical that we engage with the up-and-coming generation on this very important topic and discussion. Indeed, our future – the future of seed and thus nutritional and food security is in their hands and minds.
This year APSA is continuing our successful "Say No to Seed Piracy" campaign to raise awareness about, and thus take a stand against the infringement of seed IP rights. We encourage you to participate in the campaign as follows, with details to be announced by the APSA Secretariate soon.
A reminder for APSA members about our upcoming Annual General Meeting on November 17. The AGM is a core pillar of our association. Attendance therefore is critical to help steer the governance of our association. Aside from being updated on all association activities and finances through the President's and Treasurer's reports, there will also be electronic ballots cast for several important resolutions and Executive Committee elections. All concerned memorandums and AGM documents can be accessed via members area, and they have also been sent to voting representatives directly. Be sure to read and review in advance, and hopefully see you there!
Another important meeting that we are looking forward to during Congress Week will be the Inception Workshop for the recently approved Standards and Trade Development Facility (STDF) project entitled "Strengthening phytosanitary compliance and public private partnerships to boost seed trade in the Asia Pacific region"
Scheduled November 16 in Bangkok, the inception workshop will be organized by the Asia–Pacific Association of Agricultural Research Institutions (APAARI) as lead, in collaboration with APSA, International Seed Federation (ISF), American Seed Trade Association (ASTA) and CropLife Asia (CLA).
We look forward to engaging and working with officers from the National Plant Protection Organizations of the seven participating countries (Bangladesh, Vietnam, Cambodia, Thailand, Philippines, Laos, Nepal) as well as two advisory countries (New Zealand and Australia).
During a Pre-Inception Workshop held online on October 12, we reviewed the project timeline and expected outcomes with NPPOs and implementing partners, who all shared opinions, expectations and suggestions moving forward. We will build on this momentum during our face-to-face Workshop in November, and thus ensure the success of the project over the next three years. Stand by for updates.
Other important projects gaining positive momentum include our University Connect and APSA Seed Academy programs. For the former, we are in in the process of finalizing MoUs with 17 universities in the region, which will serve as the basis for more activities to be implemented starting early 2023. Meanwhile many students and staff from these universities have participated in our Field Crops and Seed Tech webinar series. The curricula and content from these webinars, in addition to our Thank God Its Friday Cucurbinar series, are being implemented as part of our "APSA seed academy" e-learning platform, which we will continue to enhance, grow and integrate in the coming months.
And there are a lot more exciting activities and engagements planned in the coming months and year that I'll briefly mention here. Aside from strengthening public-private partnership collaboration in phytosanitary measures implementation through the aforementioned STDF project, we also look forward to engaging with ASTA and the USDA on strengthening sustainable seed systems through the Mekong-US Partnership program, as well as with our associates at CNSTA and ASEAN on Intellectual Property Rights protection. More to come on these topics soon.
During our mid-term in April next year, we will invite reps from National Seed Association's to attend a face-to-face meeting in Bangkok. The agenda will focus on capacity building and knowledge transfer initiatives related to Plant Breeders Rights, Digital Sequencing Information and Access and Benefit Sharing. Finally, we will be increasing engagements with all of our international stakeholders, including ISF, CropLife Asia and ISTA, which I will relay to you again in the very near future.
In the meantime, please continue to stay safe and healthy, and I hope to see you all in person in the near future. Ciao.
If you have any suggestions on our activities, the key issues you are facing in your seed business and possible collaborations, please do not hesitate to contact me directly at may@apsaseed.org.
May Chodchoey,
APSA Executive Director
may@apsaseed.org.
---
THANK YOU to our digital media sponsors
---
Events
ISTA Workshop on Quality Assurance & ISTA Accreditation for Beginners
APSA, in collaboration with the International Seed Testing Association (ISTA) will be holding the ISTA Workshop on Quality Assurance & ISTA Accreditation for Beginners from 21 – 23 November 2022. This physical workshop aims to provide knowledge on the quality management system for the seed testing laboratory. The course covers the document preparation, accreditation standard requirement, ISTA rules, equipment management, material testing, sampling process, sample preparation and the internal audit process for ISTA lab accreditation. During the 3 day-program, all participants will be able to practice on how to write the documents and be able to perform hands-on training on equipment testing and seed sampling conducted by the professional instructors from ISTA.
Registration for this event is only 200 USD per person. We are allowing a maximum of only 20 participants to attend. So, it is a First-Cone First-Serve basis for registration.
For more details on the agenda, lecturer profile and how to register, please visit https://web.apsaseed.org/events/ista-qa-accreditation-for-beginners-workshop
39th International Vegetable Training Course
WorldVeg is pleased to announce that the 39th International Vegetable Training Course: Post-Harvest Management for Fruit and Vegetables will be held on 21 - 25 November 2022 at WorldVeg's Research & Training Station, Kamphaeng Saen, Thailand, after suspending 2 years. The objective of the course is to provide participants with the knowledge and hands-on experience on good postharvest management of fresh fruit and vegetables. The course is taught by experts from Kasetsart University, Mahidol University (Institute of Nutrition), the Royal Project Foundation and World Vegetable Center. The language of instruction will be in English. The training methods will be a blend of classroom lectures, hands-on exercises and excursions. Originally USD 1,950 including training fees, accommodation, meals, local transportation, excursions, and local health insurance. All APSA members are welcome to participate. WorldVeg offers a 20% discount on course tuition to all 2022 APSA-WorldVeg Vegetable Breeding Consortium members, and this benefit extends to all employees of a Consortium Company. Participants of the 2022 consortium members will be offered a USD 80 discount per person. The maximum number of participants is 20. Registration operates on a first-come, first-serve basis. Payments must be received by 30 September 2022. The organizers will assist in the visa application process, but it is the applicant's responsibility to obtain a valid visa remains. Application Deadline is 31 August 2022.
For more details on the event, please visit the official event page. https://web.apsaseed.org/events/39th-ivtc
2022 APSA Cucurbinars - Thank God It's Friday – Session 5
On Friday the 25th of November 2022, APSA will be holding Session 5 of the 2022 APSA Cucurbinars – TGIF. This session will focus on other Gourds and will feature: Prof. D K Singh from the Department of Vegetable Science, G.B. Pant University of Agriculture & Technology in Pantnagar, India who will discuss on the Present status and future prospects of gourd breeding in South Asia; and Dr Wirulda Pootakham, Researcher in Genomics from the National Omics Center, NSTDA Thailand who will present on Nuclear, mitochondrial and chloroplast genome of luffa and its implications for molecular breeding.
For more information on registration fees and on how to register please visit the official event page https://web.apsaseed.org/events/2022-apsa-cucurbinars-tgif
Session 6 of the 2022 APSA Cucurbinars - TGIF will be held on Friday the 23rd of December 2022 and will focus on Melons.
2022 Asian Seed Congress (ASC 2022)
We are now less than 2 weeks away until the 2022 Asian Seed Congress (ASC 2022), which will be held in in Bangkok, Thailand from the 14th to the 18th of November 2022 at the Centara Grand and Bangkok Convention Centre. This year's congress will feature 200 trading tables, 30 semi-private meeting rooms, 5 private meeting rooms and over 30 exhibition booths, all located on a single floor.
Please be advised that Registration for ASC 2022 has now closed and we currently have over 1,100 registered delegates, 170 trading tables, 16 semi-private meeting rooms, 3 private meeting rooms and over 40 exhibition booths. For those who had already registered but was not able to make payment before the October 31 deadline, please be advised that your registration has been cancelled. If you still wish to attend the congress, you will have to register on-site.
The On-site registration details are as follows:
1,000 USD for On-site APSA Member Full-Delegate Registration
1,400 USD for On-Site Non-Member Full-Delegate Registration
250 USD for On-Site APSA Member Day Pass
350 USD for On-Site Non-Member Day Pass
100 USD for Local Day Pass
Please be advised that if you register for an on-site day pass, you are entitled to have a separate registration badge, enter all congress areas such as the trading table area, meeting rooms and exhibition area, attend the congress workshop or any technical session meetings, and dine on the daily congress buffet lunch and coffee breaks. Day Pass Delegates are not entitled to receive the Delegate Bag and Delegate Book upon registration, nor can they attend any social events such as the Inaugural Ceremony, Welcome Cocktail Party and Grand Banquet.
Please see below for further updates:
Invitation Letter
Please be advised that all paid delegates will receive a Normal Invitation Letter to attend the 2022 Asian Seed Congress. For those who require a Special Invitation Letter for Visa Application, please CLICK HERE to fill out the mandatory details. All invitation letters will ONLY be sent to paid registered delegates and will be sent by the National Organizing Committee directly to the delegate's email address.
Import/Export & Quarantine Procedures
For any participating company that wishes to bring in their product and/or machinery into Thailand to display at the 2022 Asian Seed Congress, please be advised that the deadline to send the required documents to us has already passed.
Post-Congress Tour
This year we are holding a total of 3 Post-Congress Tours: East-West Seed – NSTDA Tour, the NSTDA – Chia Tai Tour and the East West Seed – Chia Tai Tour. As of right now all 3 tours are now fully booked. But please be advised that there is a possibility of a few seats becoming available. We will accept on-site registration at the APSA Booth for the ASC 2022 Post-Congress Tour.
75 USD - East-West Seed-NSTDA Tour on-site registration fee
75 USD – NSTDA-Chia Tai Tour on-site registration fee
100 USD - East-West Seed-Chia Tait Tour on-site registration fee
If you wish to view more details on ASC 2022 Post-Congress Tour Agenda, please visit https://web.apsaseed.org/asc2022/post-congress-tours
ASC 2022 Golf Tournament
This year's ASC 2022 Golf Tournament will be held on Sunday, 13 November at the Thana City Country Club. Conveniently located only 25 minutes from downtown Bangkok, the 7,008-yard, par 72, Greg Norman-designed course is set in beautifully landscaped surroundings and features fast greens, strategically placed bunkers as well as natural lakes and streams. Registration for the ASC 2022 Golf Tournament is already closed. For all those who have registered and paid, you will receive an email from APSA's Event Manager, Mr. Mike Kingpayom regarding further details and preparations. If you wish to view more details on the ASC 2022 Golf Tournament, please visit https://web.apsaseed.org/asc2022/golf-tournament
Please do not forget to visit the official 2022 Asian Seed Congress Webpage at https://web.apsaseed.org/asc2022 for more information on congress agenda, official floor plan, COVID-19 Travel regulations to Thailand, and other congress related details.
That is all for Upcoming APSA Events. Now for some details regarding upcoming seed industry events from around the world.
5th China International Import Expo (CIIE)
From the 5th to the 10 of November 2022, the Ministry of Commerce of the People's Republic of China and Shanghai Municipal People's Government will hold the 5th China International Import Expo (CIIE) at the National Exhibition and Convention Center in Shanghai, China.
The China International Import Expo (CIIE) is one of China's first import-themed national-level exhibition which provides great opportunities for foreign enterprises to showcase their products and technology wishing to enter and/or expand their Chinese market. The expo will also feature a forum of relevant government authorities, international organizations, scientific research institutes and representatives of domestic and foreign enterprises, who will come to discuss various topics such as new situations, new technology, new achievements and new equipment of the seed industry field, the establishment of an innovation system of the seed industry from a multi-dimension angle, build a business dialogue platform, advocate the intellectual property protection and focus on the innovative development demands of the seed industry.
If you are interested in joining this event, please visit the official event page for more details on registration (https://www.ciie.org/zbh/index.html)
If you have any questions regarding upcoming APSA events, or if there is anything else I can assist you with please do not hesitate to contact me.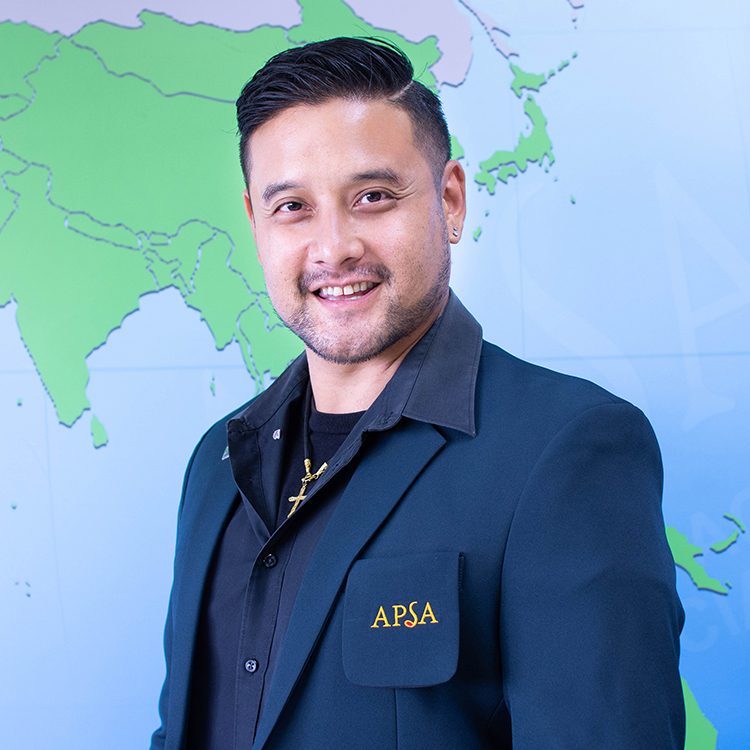 Mike Kingapayom
APSA Event Manager
---
Public-Private Partnerships
Welcome to Technical Affairs update. As usual, let's start with the APSA-WorldVeg Vegetable Breeding Consortium.
The special project entitled "Growing new markets with better bitter gourd genetics: WorldVeg's monoecious, gynoecious and predominantly female lines of different market segments developed through recurrent selection to breed breakthrough hybrids" will be launched under the APSA-WorldVeg Vegetable Breeding Consortium in Jan 2023, open to 2023 APSA-WorldVeg Vegetable Breeding Consortium. The details of the project will be found by the link here. Currently we have reached the maximum number of participating companies, for companies that register in the coming month will be in the waiting list. The agreement signing and payment process will start in November.
We would like to take this opportunity to share with you that the consortium agreement was revised this month with better benefits to 2023 consortium members, including increase of free lines from 10 to 15, add hybrids in the exclusive lines, more training opportunities, and set up annual meeting for discussing special project ideas. The first brainstorming meeting between APSA R&D AG members and WorldVeg scientists was held on Oct 17th.
If you have any problem or need help from APSA Secretariat, pls contact APSA Partnership Program Manager Ms. Xiaofeng Li at xiaofeng@apsaseed.org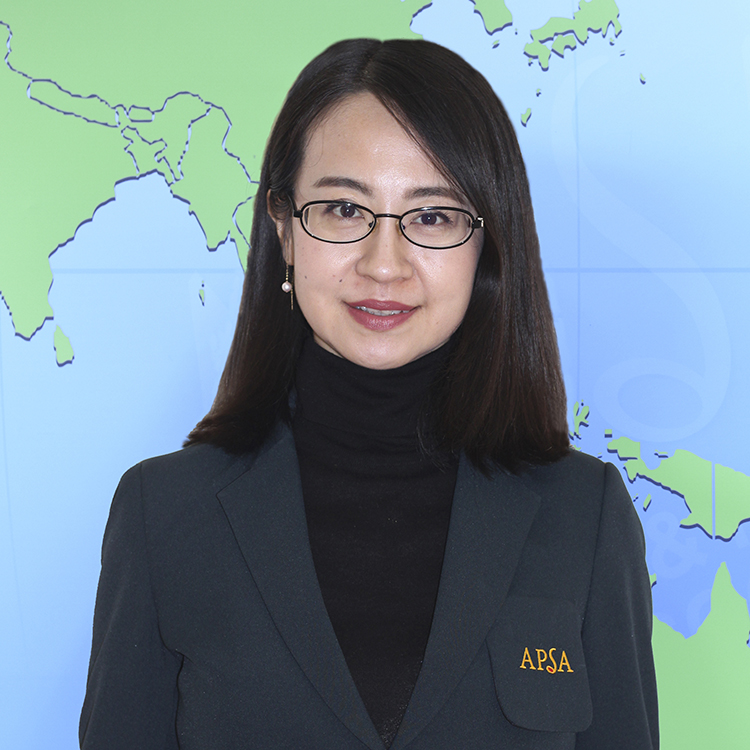 Ms. Xiaofeng Li
APSA Partnership Program Manager
---
Technical Affairs Updates
Special Interest Groups and Standing Committees
Thank you very much Xiaofeng. Hi everyone, Kuna here again with updates from APSA's Standing Committees and Special Interest Groups.
Starting with an update from our Standing Committee on Seed Technology:
The committee had a successful Seed Tech Webinar Session 3 on October 6 under the theme of Application of nanotechnology in seed enhancement. Moderated by Dr Jagadish G.V., APSA Seed Tech committee member, the first speaker Dr. K. S. Subramanian of the Department of Nano Science & Technology, Tamil Nadu Agricultural University presented on "Nanotechnologies for Seed Invigoration - Way Forward" followed by the presentation from Dr Alok Adholeya of Translational Research and Innovations on the topic of "Global Regulatory landscape of Agri-nanoproducts and technologies for seed and foliar applications". Thumbs up for the hard work of the webinar 3 organizing committee, Dr Jagadish G.V., Dr Manish Patel and Dr. R. Rajasekaran.
The committee is very happy to endorse two awardees of the APSA Recognition Award for the Most Influential Seed Technologist in the Asia-Pacific Region. The awardees will be announced during the APSA Asian Seed Congress Inaugural Ceremony on November 15, 2022.
The committee would like to welcome participants to join the ASC Techno Commercial Demonstration to be held on November 16 at 9.00 – 12.20 hrs. This is a new initiative from the committee with four companies to present: Agro Business Solutions, Wintersteiger AG, Wuhan Qingfa-hesheng Seed and Incotec. Then there is another session of
SC Seed Technology Technical Session to be held on November 17 at 9.00 – 11.30 am. See you next month.
Next let us move to an update from the Standing Committee on International Trade & Quarantine
This month the committee kept each other posted for the preparation of the technical session next month. The committee would like to invite you to join the Investment Opportunity in Thailand and the first session of APSA Technical Session this year for Standing Committee on International Trade & Quarantine to be held on November 15 at 1.00 – 3.15 pm. Stay tuned!
Let us move to an update from the Standing Committee on Intellectual Property Rights and Biodiversity
The committee had a meeting on October 11 to finalize the panel discussion and presentations for the APSA Technical Session for IPR & Biodiversity to be held on October 16 at 1.00 – 5.30 pm. Dr Arvind Kapur as a moderator of the panel discussion on "Access and Benefit Sharing: Facilitated mechanism or obstructive mechanism?" also had a short meeting with all panelists to agree on the scope of discussion. This is going to be an interesting session so please mark it on your calendar.
Next is the Special Interest Group for Field Crops:
The committee had another successful Field Crops webinar session 3 on the theme of Yield Enhancement Technology in Field Crops held on October 19. In the session, Dr Chua Kim Aik, the SIG Field Crops Co-Chair welcomed participants and invited Dr Frisco M Malabanan, SIG Field Crops Chair to moderate the session. The first speaker, Dr Shiv Kumar Agrawal of ICARDA presented on the topic of "Accelerating and delivering the genetic gains through efficient breeding and seed system". The second presentation was made by Dr. Terdsak Suwanatape of Charoen Pokphand Produce who presented on "How to improve corn yield in tropical area". Do not miss the chance to join the ASC Technical Session on November 16 at 9.00 – 11.00 am.
And now to SIG on Vegetables and Ornamentals:
The committee is very happy to invite you to join the ASC Technical Session for Vegetables & Ornamentals to be held on November 15 at 15.30 – 18.00 hrs. All technical sessions are held physically and will be broadcast via APSA Social media channel. Stay tuned!
Moving to updates from the SIG on Vegetables and Ornamentals subgroups, The Working Group of Integrated Vegetable Seed Companies or WIC, the R&D advisory committee and the Disease Resistance Terminology Working Group or DRT
Starting with WIC updates:
WIC members look forward to seeing each other in person on November 13 physical WIC meeting next month at Centara Grand & Convention Centre at Central World, Bangkok, Thailand. This month members kept APSA updated on confirmed representatives from each company.
Next is an update from the R&D Advisory Group
This month the group had a successful event on the APSA Cucurbinars 2022 – Thank God It's Friday (TGIF) Session 4 on Pumpkin & Squash held on October 21. Moderated by Mr Shreeshail Hadapad, the first speaker, Dr Shyam Sundar Dey of ICAR – Indian Agricultural Research Institute had an interesting presentation on "Advances in genomics assisted breeding in pumpkin and squash", followed by a techno commercial presentation from Dr. Michael Mazourek of Cornell University on "Combining Resistance with Quality in Squash". Stay tuned for more updates next month on the Cucurbinar Session 5 of Other Gourds to be held on November 25, 2022.
Last but not least is an update from Disease Resistance Terminology Working Group or DRT WG,
These is no DRT meeting this month but members kept each other posted via email. For the DRT Watermelon Fusarium Wilt subgroup, it is now in the process of documents preparation / clarification for watermelon seed request from USDA and GEVES. And for the Bitter Gourd Powdery Mildew subgroup, members did a very great job to sign original copies of the application to the Indian National Biodiversity Authority (NBA) and they were sent to NBA office already. Fingers crossed and more updates next month!
This is all for now for SC/SIG updates. All minutes of SIG/SC meetings can be viewed by APSA members by logging in to the APSA website and heading to the members area. Thank you very much and stay tuned for more updates next month. Should you have any questions, don't hesitate to get in touch.
Kunaporn Phuntunil
APSA Technical Coordination Manager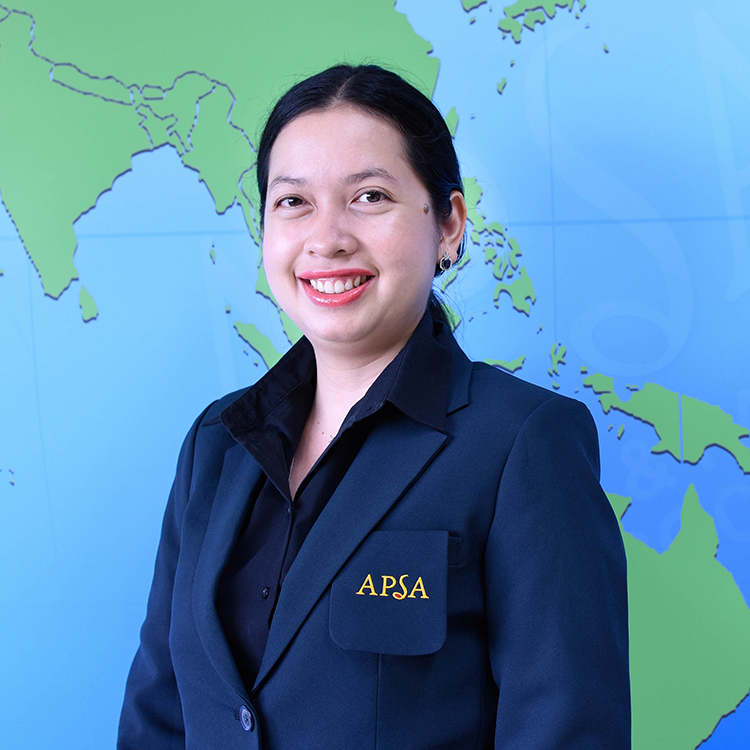 Kunaporn Phuntunil
APSA Technical Coordination Manager
---
Sponsorship & Advertising Opportunities
As part of APSA's digitalization and digitization strategy, in 2022 we're offering active members even more ways to directly reach Asia-Pacific seed industry decision makers directly -- in their inbox, on their desktop PCs, laptops, smartphone, tablets, and phablets alike, through our exciting new affiliate, sponsorship, marketing, communication, advertising and publicity opportunities.
We are pleased to announce our 2022 Digital Media Sponsorship Rates and Media Kit:
Don't hesitate, INQUIRE NOW!
Email: (komsak@apsaseed.org) or Mike (mike@apsaseed.org)
---
Asian Seed magazine Vol. 28 No.3 (Quarter 3, July - September 2022)
Password: None
The theme of this issue is "Enabling Environment" which refers to the various factors involved in enabling farmers have access to quality seeds and thus grow the food needed to address the looming regional and global food security crisis. The magazine includes coverage of a recent workshop on this theme that was co-organized by APSA, the World Benchmarking Alliance and International Seed Federation. There is also coverage of other recent events and public-private partnership initiatives between APSA and its partners and industry stakeholders. These include the Mekong-US Partnership workshop on strengthening sustainable seed systems in Lower Mekong countries; the 8th Expert Phytosanitary Consultation, which was held in Bangkok in August and attended by officers from regional and international National Plant Protection Organizations (NPPOs) as well as National Seed Associations (NSAs). Furthermore, there are contributions from the International Seed Federation related to the recent GB9 in Delhi India; upcoming World Food Day; a feature from Seed World about the South American seed industry; and insights on the international seed trade contributed by IHIS Markit of S&P Global. The issue also has regulatory affairs updates from New Zealand, Indonesia, the Philippines and Thailand, and information about the upcoming Asian Seed Congress in Bangkok Thailand, including an interview with the director of Thailand's National Omics Center.
---
Social Media​
© 2020, Asia and Pacific Seed Alliance, Ltd. Unless where otherwise stated, all content in this newsletter is protected by
Copyright © laws, and/or utilized under non-commercial "Fair Use" provisions. This Newsletter is sent to APSA active members, and select stakeholders and associates.
If you do not wish to receive this newsletter, please unsubscribe via this link.