---
Quality Seed | Quality Life
September 2023 Newsletter
Welcome to APSA's September 2023 Newsletter! New features, watch and listen the APSA Seed Insights exclusive interview HERE.
Table of Contents
Introduction / Address from APSA Communications
Dear Members, Associates, and Stakeholders,
As September draws to a close and October beckons, we find ourselves at the cusp of seasonal changes. While the Northern Hemisphere's higher latitudes welcome the arrival of autumn, regions closer to the equator bask in the height of the southwesterly monsoon. Meanwhile, temperatures begin to cool down all around, except for our friends 'Down Under,' welcoming the much-anticipated Summer.
Speaking of the South Seas, the 2023 Asian Seed Congress is just over seven weeks away! We are eagerly looking forward to welcoming you all in Christchurch. We hope that you've already registered and have your visas and tickets in hand, as nothing beats the value of face-to-face interactions.
Where has the time gone? While we won't be able to answer that age-old question in this short space, we can, however, share some highlights from the past month and quarter. The entire APSA Secretariat (including our president and stakeholders) has been bustling with activity—coordinating, planning, organizing, traveling, creating, reading, and writing.
Hence, in this September 2023 newsletter, we've got you covered with announcements from our Membership department, updates on upcoming events, insights from Technical Affairs, and of course, content from our Communications department. We've ust wrapped up production of the Q3 edition of "Asian Seed & Planting Material," which is brimming with reports, facts, and figures that you won't want to miss. Additionally, we're excited to share a fresh episode of "Asian Seed Insights" which features interviews from our recentlty-concluded Philippines Hybrid Rice and Corn Study Tour. The prevailing theme centers around food security and how seeds, particularly grains, continue to play a pivotal role in addressing this global concern.
Please find all the relevant links and content below. Until next time. . .
Sincerely,
---
THANK YOU to our digital media sponsors
---
APSA Membership Updates
Since the start of 2023, until today, we now have a total of 530 active APSA Members who have paid their dues (The number of Active members includes 92 New APSA Membership in 2023) and thus renewed their annual membership. For those who have yet to renew their membership for this year, we would like to remind you that it is now time to do so, as your membership privileges have been Lapsed as of January 1, 2024, which means you will not be able to register for any APSA activities and US$300 rejoining fee will incur with your membership renewal 2024 fee.
For all members who have yet to renew their membership for 2023, you can still access the membership database to get your invoice for payment settlement. CLICK HERE for APSA Membership Dashboard Log-in Tutorial, which will help you to better understand how to sign-in to your account and navigate the Membership Dashboard.
Please be informed that we have successfully opened a new bank account with Standard Chartered Singapore, details below. And we are happy to inform you that you will now be able to settle online payment via Credit / Debit Card.
BANK DETAILS:
Beneficiary's account name: ASIA AND PACIFIC SEED ALLIANCE LTD.
Beneficiary's bank name: Standard Chartered Bank (Singapore) Limited
Beneficiary's bank Branch: Battery Road
Beneficiary's bank code: 9496
Beneficiary's bank address: 6 Battery Road, #08-01, Singapore 049909
Beneficiary's Account number (USD): 01-0-600568-5
GIRO/Standing instructions – SCBLSG22XXX
Swift code or IBAN #: SCBLSG22XXX
Please be advised that all invoices will be available to be viewed and downloaded now. To view, print and/or make payment for your invoice, please visit the APSA Member Dashboard.
Looking forward to your kind cooperation at your earliest convenience which will be highly beneficial for us and would be greatly appreciated.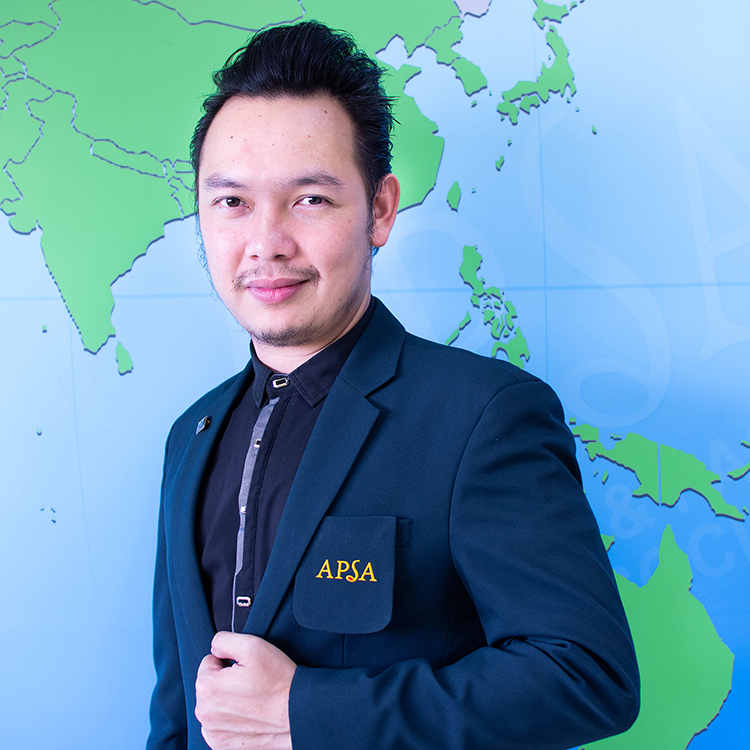 Mr. Komsak Kamjing (Bobbie)
APSA Membership Coordination Manager
---
Events
2023 APSA Seed Technology Webinar Session 4 - Seed Quality / Seed Vigor
APSA will be holding the last and final 4th session of the year of the 2023 APSA Seed Technology Webinar, on Tuesday, 17 October 2023 from 2:00 pm - 4:00 pm (GMT+7). The main focus of this webinar will be Seed Quality / Seed Vigor, and will feature 2 guest speakers: Dr Alison A Powell, Honorary Senior Lecturer at the University of Aberdeen, United Kingdom, Honorary ISTA member, Chair ISTA Vigor Committee, Vice Chair ISTA Seed Science Advisory Group and Deputy Editor Seed Science and Technology; and Mr. Tim Loeffler, Member of the ISTA Technical Committee on Vigor, and Business Owner of Seed Vigor Consulting LLC. Participation for Session 4 of the 2023 APSA Seed Technology Webinar is FREE for ALL ACTIVE APSA Members, but pre-registration is required. For more details regarding agenda, speaker bio and abstract, and how to register, please visit https://web.apsaseed.org/events/2023-apsa-seed-technology-webinar-session-4
2023 Mekong US Partnership Regional Workshop
APSA is proud and happy to announce that from the 24th to the 26th of October 2023, APSA, in collaboration with the US State Department, the US Department of Agriculture (USDA) and the American Seed Trade Association (ASTA), will be holding the 2023 Mekong US Partnership Regional Workshop, under the theme of Strengthening sustainable seed system through science-based policy on Plant Variety Protection (PVP), enhancing high seed quality and trade and promoting public-private partnerships to support food security in the Lower Mekong countries."
The themes of the workshop are: PVP as a tool to enhance research and development for food security (Day I), Ensuring high seed quality to farmers at the right quality and the right time (Day II), and Enhancing the production of high quality seed through seed testing standard, commercial variety registration and seed certification (Day III).It is expected that the representatives of the participating countries will present the updates on the topics: Update on the country's roadmap to build the capacity of PVP system, Phytosanitary affairs, Seed testing standard (ISTA lab accreditation) and support required from an expert country. Discussion groups will be organized to review the priority, and capacity building needs.
This event is INVITE ONLY, but if you wish to view more details regarding the workshop agenda, please visit https://web.apsaseed.org/events/2023-musp-regional-workshop
2023 Asian Seed Congress
This year's 2023 Asian Seed Congress will be held at the Te Pae Christchurch Convention Center in Christchurch, New Zealand from the 20th to the 24th of November 2023 and is co-hosted by the New Zealand Grain & Seed Trade Association (NZGSTA). This year's congress will introduce a new program where delegates can benefit from an additional half day of trading and meetings. Also available at this year's congress will be 176 trading tables, 17 semi-private meeting rooms, 3 private meeting rooms and 30 regular exhibition booths and 2 super booths, all located on a single floor.
We are happy and proud to announce that we currently have over 1000 registered delegates. All trading tables, meeting rooms and exhibition rooms are all SOLD OUT!
For those who have yet to acquire your New Zealand visa, please do so as soon as possible. For more details regarding New Zealand visa policy, please visit https://web.apsaseed.org/asc2023/visa-policy
Also, please make sure to book your hotel accommodation early since November is High Season in Christchurch and rooms are running out fast!
And if you are planning on bringing in any seeds to showcase at this year's congress, please make sure to fill out all necessary forms and documents. Anyone trying to illegally bring in seeds to New Zealand will be subject to the country's biosecurity laws and may not be allowed to enter the country. For more details on New Zealand Import Policy, please visit https://web.apsaseed.org/asc2023/import-policy
For more information on congress agenda, official floor plan, New Zealand Visa & Import Policy, Biosecurity Policy, how to register and other congress related details, please visit the official event page at https://web.apsaseed.org/asc2023
2023 APSA Solanaciars Thank God It's Friday - Session 4
On Friday, 8 December 2023, ASPA will be holding the last and final Session 4 of the 2023 APSA Solanaciars Thank God It's Friday Webinar, which will focus on Bacterial Wilt of Tomato: Challenges and Progress. As we are currently finalizing agenda and speaker details, please stay tuned for updates. But for now, please view the official event page for more details. https://web.apsaseed.org/events/2023-apsa-solanaciars-tgif-session-4
OTHER SEED INDUSTRY RELATED EVENTS
6th China International Seed Expo (CIEE 2023)
Attention international crop seed companies looking to gain entry and tap into one of the world's largest and most lucrative #cropseed markets, mark your calendars for the 6th China International Seed Expo (CIEE 2023), which is scheduled November 5-10, 2023 at the National Exhibition and Convention Center in Shanghai, China. Due to popular demand, this year's expo will again include a Crop Seed sub-area, showcasing products, services and technology from leading domestic and international Seed Company representatives. Prospective exhibitors should not hesitate to inquire and register as the May 31 registration deadline is rapidly approaching. More details, registration link: www.apsaseed.org/news/6th-ciie-crop-seed-exhibition
ISTA Workshop on Imaging in Seed Quality Assurance
The International Seed Testing Association (ISTA) Advanced Technologies Technical Committee and Massey University, invites you to join the Workshop on Imaging in Seed Quality Assurance to be held in Palmerston North, New Zealand from 27 – 29 November 2023. The overall aim of this workshop is that participants learn about and practice the use of imaging technologies for seed evaluation. During training sessions and workshop discussions participants will acquire insights into the potential of and limitations to the use of these new methods in seed evaluation and seed testing. Participants will acquire theoretical and hands-on experience with different imaging technologies, such a RGB imaging, multi- and hyperspectral imaging and X-ray imaging used to evaluate seeds, seed surface characteristics, chemical properties etc.
Participation for this event is 600 EUR (ISTA Members) and 900 EUR (ISTA Non-Members). The participation fee includes all literature and supporting material for the workshop, lunches, coffee breaks and workshop official dinner, but does not include accommodation or meals other than those specified. The number of participants is a minimum of 15 and restricted to a maximum of 25 participants. Registration and payment deadline is 5 October 2023
For more details regarding this event and how to register, please visit https://www.seedtest.org/en/workshops-and-webinars/ista-workshop-on-imaging-in-seed-quality-assurance-product-10038.html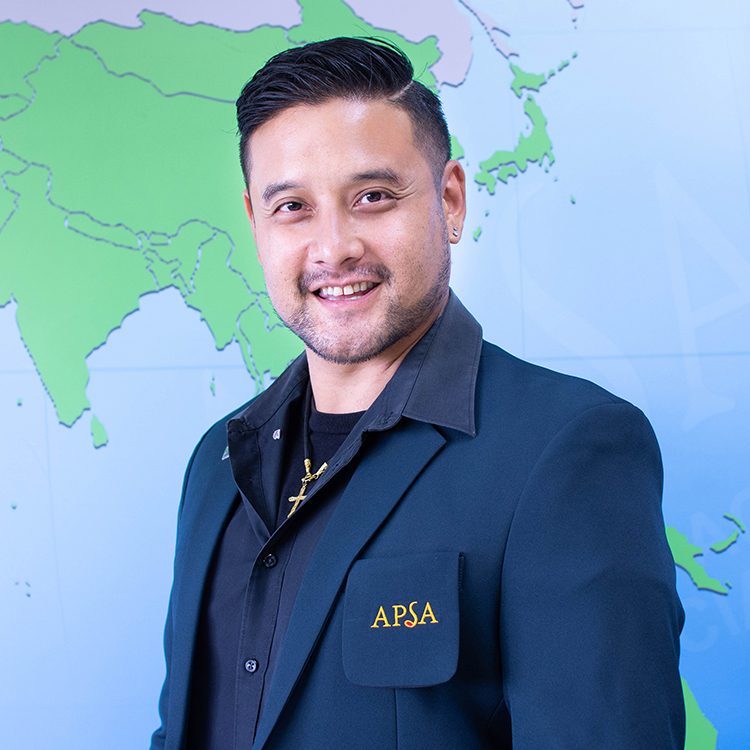 Mike Kingapayom
APSA Event Manager
---
Public-Private Partnerships
Welcome to Technical Affairs update. The same as before, let's start with the APSA-WorldVeg Vegetable Breeding Consortium.
The registration for 2023 APSA-WorldVeg Vegetable Breeding Consortium(CLICK HERE to learn more about the consortium benefits)is still ongoing. Better benefits are provided to 2023 Consortium members including increase of free lines from 10 to 15, add hybrids in the exclusive lines, more training opportunities, and set up annual meeting for discussing special project ideas. For the new members who missed the Annual Workshop, we will share the meeting materials.
A special project entitled "Creating Sustainable Markets with Solid Loofah Genetics: WorldVeg's leaf curl virus and downy mildew disease-resistant lines of different market segments essential to develop breakthrough hybrids" is launched under the 2024 APSA-WorldVeg Vegetable Breeding Consortium. The registration of the project will open on August 1st. The registration of the project will close by September 30th, please click the link here to find more details of the project and register as soon as possible to catch the train.
The Chilli Thrips Field Day to be held on 30 November 2023 to demonstrate the nine thrips tolerant sources with susceptible and hybrid checks under high thrips pressure at World Vegetable Center's South and Central Asia Regional Center, Hyderabad, India has reached the maximum capacity, so we have to close the registration before the deadline. After the Field Day, WorldVeg will launch Chilli Thrips Project entitled "Developing Host Resistance to Thrips in Chilli" in March 2024 through APSA-WorldVeg Vegetable Breeding Consortium.
If you have any problem or need help from APSA Secretariat, pls contact APSA Partnership Program Manager Ms. Xiaofeng Li at xiaofeng@apsaseed.org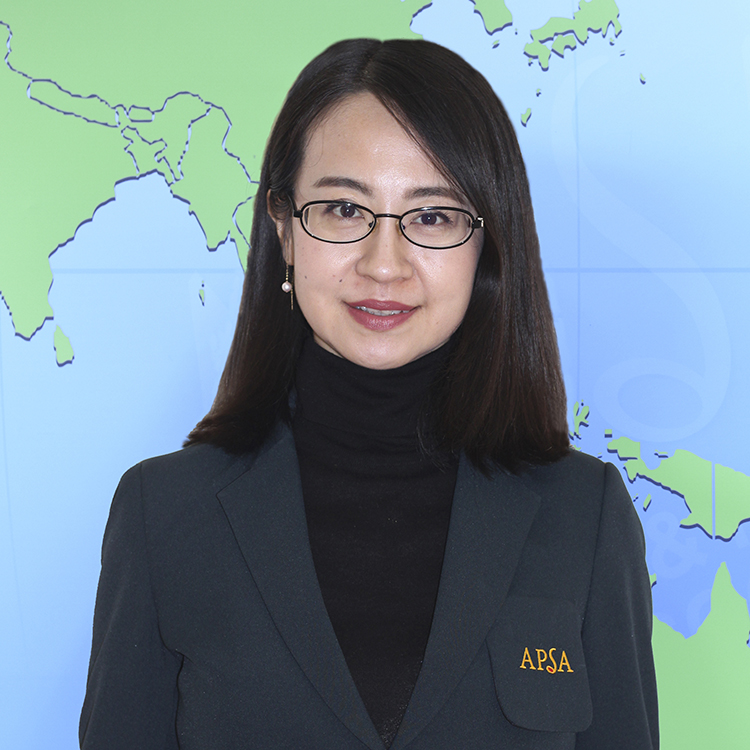 Ms. Xiaofeng Li
APSA Partnership Program Manager
---
Technical Affairs Updates
Standing Committees and Special Interest Groups
The SCs/SIGs are connecting to each other every month for activities implementation. The following is a summary review of the APSA SC/SIG activities for September:
Standing Committee on Seed Technology:
This month the committee successfully organized APSA Seed Technology Webinar Session 3 on Seed Disinfection on September 12nd, with around 150 participants joining. The APSA Seed Technology Webinar Session 4 will be held on October 17th from 2.00 – 4.00 pm under the theme of Seed Quality / Seed Vigor. As Mike mentioned, we are invited the 2 well known speakers, Dr Alison A Powell, Honorary Senior Lecturer at the University of Aberdeen to present on the principles and standardization of seed vigor test, while Mr Tim Loeffler, Member ISTA Technical Committee on Vigour, Business Owner, Seed Vigour Consulting LLC will be presenting on the practical experience on the vigor test. For more information, visit 2023 APSA Seed Technology Webinar - Session 4 - APSA Seed
Last but not least, the committee warmly welcomed Dr Rajasekaran Rajakumar to be re-nominated as APSA Seed Technology Committee from Mahyco Private Limited.
Standing Committee on IPR & Biodiversity:
A few of the APSA SC IPR & Biodiversity Committee participated in the Global Symposium on Farmers' Rights, in New Delhi, India on September 12-15. The Symposium was co-organized by International Plant Treaty and Ministry of Agriculture and Farmer's Welfare, Government of India, and Dr Shivendra Bajaj, APSA Technical Advisor also joined as part of the seed sector delegation. An enriching experience regarding the global efforts being made for supporting farmers rights. Good discussion on the available options for realizing farmers rights as set out in Article 9 of the International Treaty.
Standing Committee on International Trade & Quarantine:
The SC ITQ committee had no online meeting this month, yet they are still connecting with each other and to start discussing on the tentative date of APSA 10th Phytosanitary Expert Consultation to be held in Manila, Philippines tentatively in late February to early March 2024. Stay tuned for more updates.
Special Interest Group Field Crops:
The APSA's "Hybrid Rice and Corn Study Tour in the Philippines" in collaboration with the Philippines Seed Industry Association (PSIA) and the Rice Board was successfully organized on September 17-23, 2023. Fifteen delegates from various APSA members organization from Bangladesh, China, India, Malaysia, the Philippines, Sri Lanka and Thailand were very pleased to visit a genebank, prominent rice institutes and rice and corn seed production areas in a different part of the Philippines. Apart from the great co-organizer, PSIA and the Rice Board, the study tour would not successfully finish without the great initiatives and support of the APSA SIG Field Crops Committee, especially the SIG Field Crops Chair, Dr Chua Kim Aik, Co-Chair Dr MD Ali Afzal, Dr Frisco M Malabanan, Mr Allan Nieves and Dr Prashant Belgamwar. For the full story, see APSA Asian Seed Magazine quarter 3. (put link)
Special Interest Group on Vegetables and Ornamentals:
APSA-ISTA Seed Vigor Testing Workshop was successfully conducted in Bangkok, Thailand from September 26-28, 2023. Attending were a total of 51 participants representing government agencies and APSA member companies hailing from Thailand, India, Indonesia, the Philippines, Myanmar, Hong Kong, Malaysia, and Vietnam came together for this event to delve into the world of seed testing and innovation. From hands-on testing to insightful discussions, all 3 workshop days were filled with growth and discovery. Stay tuned for full details in our upcoming issue of Asian Seed magazine. (put link)
The Working Group of Integrated Vegetable Seed Companies or WIC:
September is an MOU signing month under the APSA University Connect Program, as partnerships with national seed associations and agricultural universities to develop human resources, personnel and build capacity so as to narrow gaps for the betterment of the seed sector in the #AsiaPacific region. The latest agreement was signed with representatives from the Philippine Seed Industry Association (#PSIA) and Central Luzon State University. This follows the signing of similar agreements with Bangladesh Seed Association (#BSA) and Sher-e-Bangla Agricultural University; and the Federation of Seed Industry of India (#FSII) and Tamil Nadu Agricultural University earlier this month, complementing and enhancing our established network of partners in China, India, Thailand. More details in APSA Asian Seed Magazine Quarter 3!
On another note, the committee would like to convey a sincere appreciation to Mr Sushil Kumar Kaushik who was with APSA WIC since the formation of the group in 2017. Mr Sushil is pleased to introduce Mr. Rajendra Velagala, Agricultural Solutions - South Asia to be WIC representatives of Nunhems India Pvt. Ltd. (BASF) starting this month. Warm welcome to Mr. Velagala!
The R&D Advisory Group:
The R&D Advisory Committee successfully conducted another exciting APSA Solanaciars TGIF Session 3 - Whitefly Solanaceae Inter Play on September 29th. The first speaker was Mrs. Thriveni KP, Department of Plant Pathology, RVS Agricultural University, College of Agriculture, India presented on the topic of "Correlation of whitefly population with weather parameters and management of leaf curl of chilli", followed by a presentation on "Identification of Resistance to Geminivirus and Whitefly in Pepper" by Dr Awang Maharijaya, IPB University: Institute Pertanian Bogor.
The committee starts planning the last series of the webinar this year. The next webinar will be held under the theme of Bacterial Wilt of Tomato: Challenges and Progress on December 8th.
The Disease Resistance Terminology Working Group or DRT:
Good news for the DRT Watermelon Fusarium Wilt Sub-group. The phytosanitary certificate of watermelon seeds from USDA has successfully been approved. Seeds are going to be shipped to Thailand and later to multiply seeds.
For the DRT Bitter Gourd Powdery Mildew Subgroup, letters were submitted to the National Biodiversity of India (NBA) to update on new representatives changes and to update that seeds will be shipped out of India by DRT member company.
That's all for now for the short SC/SIG updates. Thank you very much and stay tuned for more updates next month.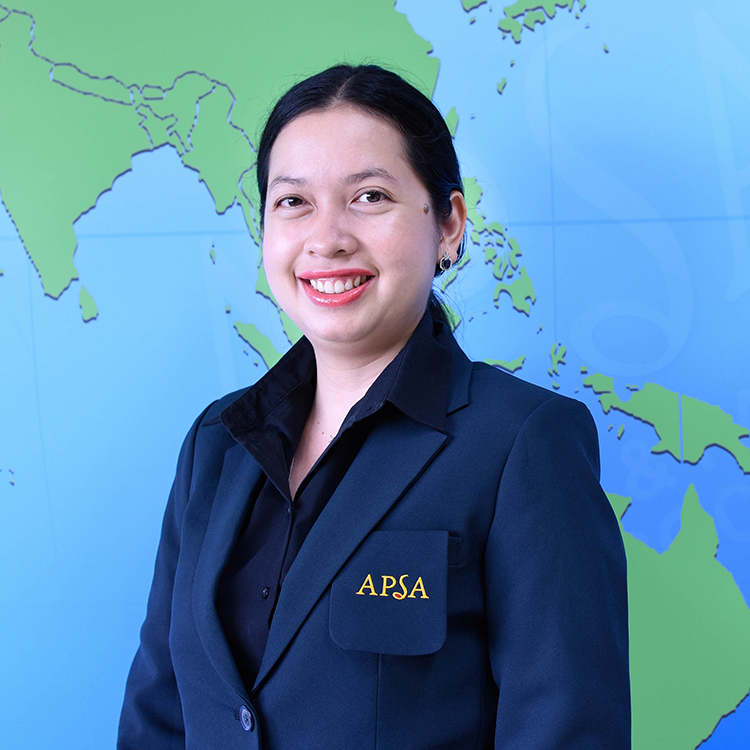 Kunaporn Phuntunil
APSA Technical Coordination Manager
---
Sponsorship & Advertising Opportunities
As part of APSA's sustained digitalization and digitization efforts, in 2023 we're offering active members even more ways to directly reach Asia-Pacific seed industry decision makers -- in their inbox, on their desktop PCs, laptops, smartphone, tablets, and phablets alike, through our exciting new affiliate, sponsorship, marketing, communication, advertising and publicity opportunities.
We are pleased to announce our 2023 Digital Media Sponsorship Rates and Media Kit:
Don't hesitate, INQUIRE NOW!
Email: (komsak@apsaseed.org) or Mike (mike@apsaseed.org)
---
Asian Seed magazine Vol. 29 No.3 (Quarter 3, July - September 2023)
No password required
Volume 29, Issue three of Asian Seed & Planting Material is packed with timely, quality seed industry content. Starting with an address from APSA President, Dr. Manish Patel summarizes all of the recent iniatives and activities he and the APSA Secretariat have partaken in over the past several months. Next, there's an update on progress with APSA's University Connect program, including the signing of several new Memorandum of Understanding agreements. In our Seed World four-page international section, there are articles about plant breeding and gene-edited crops. Also featured include reports from APSA's recent Hybrid Rice and Corn Study Tour to the Philippines; as well as the East Asia Plant Variety Protection Forum's 16th Annual Meeting, which was held in Vientienne Laos; the 6th Asian Short Course on Agribiotechnology, Biosafety Regulation, and Communication (ASCA) held in Bogor, Indonesia; APSA and ISTA's Seed Vigour Testing Workshop in Bangkok; the 30th Beijing Seed Congress in China and two special features – one, an interview with the MD of Luisetti Seeds in New Zealand, and the cover feature, sharing facts and figures on millets and maize planting, harvesting, yields, as well as sowing seed exports, with a focus on Asia-Pacific countries' performance and trends. Finally, there are quarterly updates from APSA's Technical and Events teams.
---
Social Media​
© 2023, Asia and Pacific Seed Alliance, Ltd. Unless where otherwise stated, all content in this newsletter is protected by
Copyright © laws, and/or utilized under non-commercial "Fair Use" provisions. This Newsletter is sent to APSA active members, and select stakeholders and associates.
If you do not wish to receive this newsletter, please unsubscribe via this link.