Quality Seed | Quality Life
July 2022 Newsletter
Welcome to APSA's July 2022 Newsletter! No time to read, download and listen to our podcast. Download here.
Table of Contents
Introduction / Address from APSA ED
Welcome everyone to the July newsletter and podcast. I hope all of you are staying safe and healthy.
This month, we have moved forward with a few capacity-building programs and public and private partnership (PPP) related activities. On July 5, the APSA and ICAR joint working group on 5th July held their first meeting to discuss area of R&D collaboration, based on survey results collected from our members and our R&D advisory group. We are looking forward to reaching a conclusion with ICAR soon, and thereby commencing with our first program, aiming for early 2023.
On July 21 APSA, together with the Thai Seed Trade Association (THASTA), Thailand's Department of Agriculture, National Science and Technology Development Agency (NSTDA) and Khon Kaen University organized the Cucurbits disease management workshop for the Thai seed industry. The workshop was attended by 170 participants and all participants were satisfied with the outcome and the content of the workshop.
We hope we can organize similar workshops in other counties in our region to create awareness of healthy seed production practices. Another PPP program we collaborated in was a virtual workshop for the Mekong-US Partnership, organized 25 – 27 July, in which participating countries discussed plant variety protection, and enhancing cooperation in the implementation of international standards for seed testing, seed certification and phytosanitary measures. Country updates were presented by participating countries. This initiative is led by USDA-FAS and supported by American Seed Trade Association and APSA.
For the upcoming activities in August, we are in the process to finalize the list of NPPOs who will be participating the 8th APSA Phytosanitary Expert Consultation on August 29 and 30 in Bangkok, Thailand. We are really pleased to announce that our STDF proposal on the public private partnership for phytosanitary harmonization has been officially approved by STDF secretariat. APAARI, ISF, APSA and CropLife Asia are really looking forward to achieving our milestones together with our participating countries and the 8th APSA Phytosanitary Expert Consultation will be the forum to discuss and exchange ideas on key important topics, including ISPM38, ISPM45, Systems Approach, ePhyto and lab accreditation. More updates on this will be shared in our newsletter next month.
Moving on to operation updates: on July 18, we announced our Annual General Meeting and an election call-out. The President has officially announced the AGM date to be on November 17, 2022, during Asian Seed Congress in Bangkok. This year, there are nine (9) vacant seats to be filled and we do need support from our members who would like to contribute to all important programs in APSA serving our members in the coming three years during the EC term. If you are interested in being part of the executive committee, please complete and send a nomination form, or express your interest by sending me an e-mail at may@apsaseed.org directly and I will help guide you on how to submit the nomination form. Nominations will be accepted until August 19, 2022.
This year our Standing Committee on Seed Technology has initiated a recognition award program for the "Most Influential Seed Technologist in APAC region". Nominations for this award can be submitted until the end of August. The awardee will be recognized during the Asian Seed Congress 2022. We are really thrilled about this recognition award as the critical role of seed technologists cannot be overlooked. Without their great innovation to maintain and enhance seed quality, it would be difficult if not impossible for seed companies to ensure farmers get high-quality seeds. So, if you know someone deserving of this prestigious recognition award, please consider nominating them.
And on to another important notice: the Asian Seed Congress 2022 is still open for a registration, please feel free to reach out to Mike and Bobbie of our secretariat team if you need any support in the registration process. We are excited to bring back the great vibes of our seed industry during Congress and I look forward to seeing you there!
Finally, I would like to express appreciation and gratitude to all colleagues, and committee members for all their sustained efforts, dedication, commitment, and perseverance, which has been key to our success and achievements thus far. Thank you very much and again I would like to thank all APSA members for sustained support More updates on upcoming events and technical affairs and news follow.
Take care.
If you have any suggestions on our activities, the key issues you are facing in your seed business and possible collaborations, please do not hesitate to contact me directly at may@apsaseed.org .
May Chodchoey,
APSA Executive Director
may@apsaseed.org.
---
THANK YOU to our digital media sponsors
---
APSA MEMBERSHIP Reminders and Updates
APSA Membership term is 1 January through 31 December. APSA Membership Fees are non-refundable and we do not provide pro rata of membership rates. As of now, we have 387 active members who have renewed their membership for 2022.
Asian Seed Congress 2022 Update
The Asian Seed Congress 2022 will be held in Bangkok, Thailand from the 14th to the 18th of November 2022 at the Centara Grand and Bangkok Convention Centre. As of now, we have 590 Participates registered, 116 trading tables reserved, 14 Semi-private meeting room reserved, 2 private meeting room reserved, 19 Regular booths reserved and 1 Super Booth reserved.
ASC2022 registration is open and we welcome all members to register for the 2022 Asian Seed Congress.
If you have any questions, or if there is anything else we can assist you with please don't hesitate to contact me.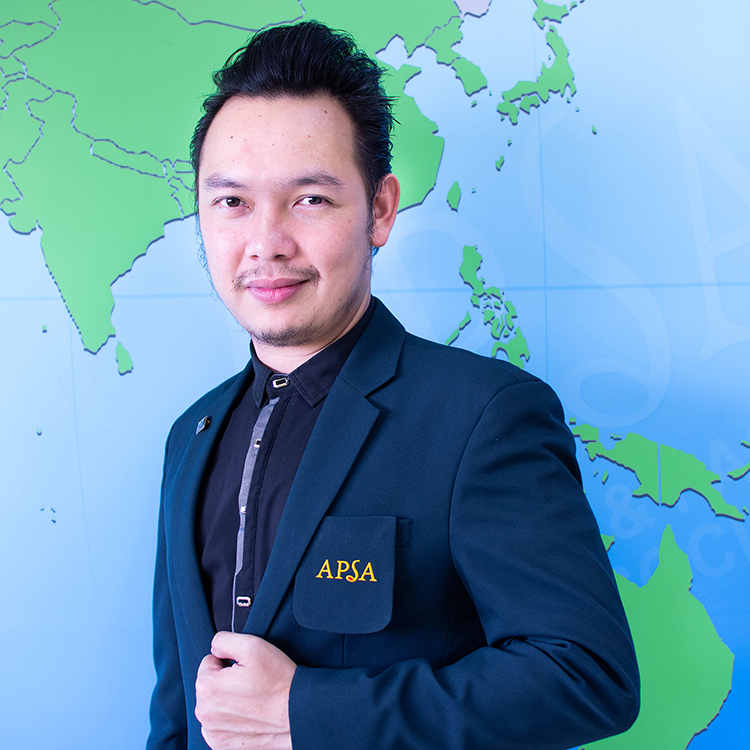 Mr. Komsak Kamjing (Bobbie)
APSA Membership Coordination Manager
---
Events
2022 APSA Seed Technology Webinar – Session 2
On Wednesday the 3rd of August 2022, APSA will be holding Session 2 of the 2022 APSA Seed Technology Webinar, which will focus on Application of the Digital Tools for Quality Enhancement, and will feature 3 guest speakers; Dr. Bert van Duijn, Chair of ISTA Advanced Technologies Committee and CSO of Fytagoras BV, Dr. Jens Michael Carstensen, CEO of Videometer and Dr. Sarel Ashkenazy, Founder and CEO of Seed-X. Participation for the 2022 APSA Seed Technology Webinar Session 2 is FREE for ALL ACTIVE APSA Members, but pre-registration is required. Registration closes on Monday the 1st of August 2022.
For more details on the event, please visit the official event page. https://web.apsaseed.org/events/2022-apsa-seed-technology-webinar-session-2
2022 APSA Field Crops Webinar - Session 2
On Thursday the 11th of August 2022, APSA will be holding Session 2 of the 2022 APSA Field Crops Webinar, which will focus on Advance Breeding Technologies for Field Crops and will feature 2 guest speakers, Dr Gabriel O. Romero, Executive Director of the Philippine Seed Industry Association (PSIA) and Dr. Liu Guo lan, Researcher at Shanghai Agrobiological Gene Centre / Master Tutor at Huazhong Agricultural University. Participation for this event is FREE for ALL ACTIVE APSA Members, but pre-registration is required. Registration will close on Tuesday the 9th of August 2022.
For more details on the event, please visit the official event page. https://web.apsaseed.org/events/2022-apsa-field-crops-webinar-session-2
Access to Seeds Index: Community of Practice (CoP): Round Table Discussion on Enabling Environment
The World Benchmarking Alliance (WBA) in collaboration with the Asia Pacific Seed Association (APSA) is excited to invite you to the Access to Seed Index's second virtual Community of Practice (CoP) peer learning roundtable. This session will focus specifically on enabling environment in the seed sector in South and South and South-East Asia. Building an enabling environment that supports access to seeds is essentially a government's responsibility. This event is open to the public but pre-registration is required.
For more details on event agenda and how to register, please visit the official event page at https://web.apsaseed.org/events/access-to-seeds-index-cop
2022 APSA Cucurbinars - Thank God It's Friday
The 2022 APSA Cucurbinars - Thank God It's Friday webinar series consisting of 6 sessions covering Cucurbit crops in Asia and Pacific Region (Watermelon, Melon, Bitter gourd, Cucumber, Pumpkin & Squash and other gourds). Each session is to be held on Friday each month from July to December 2022. This series is exclusively for APSA members and will give them the opportunity to learn about Abiotic and biotic stress; Improvement in breeding and cultivation; and New variety release from participating companies. One-time registration to attend all 6 sessions with additional benefits of 6 months access to APSA seed academy platform with certificate of attendance and record of each session and special 5% discount for the same person register to an in-person ACRT in 2023.
Session 2 of the 2022 APSA Cucurbinars - TGIF will be held on Friday the 26th of August 2022, and will focus on Bitter Gourd.
For more information on registration fee, on how to register please visit the official event page https://web.apsaseed.org/events/2022-apsa-cucurbinars-tgif
Exploring the Dutch Seed Industry Study Tour
APSA's Special Interest Group for Vegetable and Ornamental Committee, in collaboration with Plantum would like to invite all APSA members to attend a special Study Tour to the world's leading seed exporter, the Netherlands. The Study Tour will be held from the 26th to the 30th of September 2022 and has been designed for participants to exchange practices and knowledge with seed breeding companies in the Netherlands as well as the National Seed Association. The program itinerary also includes a visit of leading vegetable seed production companies and local seed production sites in the Netherlands, as well as Plantum, the Seed Meets Technology, Naktuinbouw, Floriade exhibition, flower auction and flower breeding and plant raiser companies. Also included are visits to public research institutes specialized in breeding, phytosanitary testing and DUS registrations, including Wageningen University & Research. If you interested, registration opens early July. The registration fee, which will cover food, transport and hotel accommodations in the Netherlands. Maximum participants allowed is 25 persons, where all delegates are responsible to cover their travel from their country to Schiphol Airport, Amsterdam, Netherland.
For more details on the event, please visit the official event page. https://web.apsaseed.org/events/exploring-the-dutch-seed-industry-study-tour
39th International Vegetable Training Course
WorldVeg is pleased to announce that the 39th International Vegetable Training Course: Post-Harvest Management for Fruit and Vegetables will be held on 21 - 25 November 2022 at WorldVeg's Research & Training Station, Kamphaeng Saen, Thailand, after suspending 2 years. The objective of the course is to provide participants with the knowledge and hands-on experience on good postharvest management of fresh fruit and vegetables. The course is taught by experts from Kasetsart University, Mahidol University (Institute of Nutrition), the Royal Project Foundation and World Vegetable Center. The language of instruction will be in English. The training methods will be a blend of classroom lectures, hands-on exercises and excursions. Originally USD 1,950 including training fees, accommodation, meals, local transportation, excursions, and local health insurance. All APSA members are welcome to participate. WorldVeg offers a 20% discount on course tuition to all 2022 APSA-WorldVeg Vegetable Breeding Consortium members, and this benefit extends to all employees of a Consortium Company. Participants of the 2022 consortium members will be offered a USD 80 discount per person. The maximum number of participants is 20. Registration operates on a first-come, first-serve basis. Payments must be received by 30 September 2022. The organizers will assist in the visa application process, but it is the applicant's responsibility to obtain a valid visa remains. Application Deadline is 31 August 2022.
For more details on the event, please visit the official event page. https://web.apsaseed.org/events/39th-ivtc
2022 Asian Seed Congress (ASC 2022)
Finally, after 2 years, APSA and the Thai Seed Trade Association (THASTA) as the official National Organizing Committee, is planning on holding the long-awaited the 2022 Asian Seed Congress (ASC 2022) in Bangkok, Thailand from the 14th to the 18th of November 2022 at the Centara Grand and Bangkok Convention Centre. This year's congress will feature 200 trading tables, 30 semi-private meeting rooms, 5 private meeting rooms and over 30 exhibition booths, all located on a single floor. Registration has already opened since June and we currently have over 600 registered delegates, 116 trading tables, 15 semi-private meeting rooms, 2 private meeting rooms, and 19 exhibition booths booked and reserved.
For more information on congress agenda, official floor plan, COVID-19 Travel regulations to Thailand and on how to register, please visit the official event page (https://web.apsaseed.org/asc2022)
List of Upcoming APSA Webinars
7 October 2022 at 13.00 - 15.00 hrs. (ICT/GMT+7)
APSA Seed Technology Webinar – Session 3: Application of Nanotechnology in Crops Improvement
20 October 2022 at 13.00 - 15.00 hrs. (ICT/GMT+7)
APSA Field Crops Webinar - Session 3: Yield Enhancement Technology in Field Crops
For more information regarding agenda and registration for the upcoming 2022 APSA Webinars, please stay tuned for more details.
That is all for Upcoming APSA Events. Now for some details regarding upcoming seed industry events from around the world.
Policy Considerations for Gene Editing: The Asian and Australian Perspective
ISAAA Inc., BioTrust Global, the Malaysian Biotechnology Information Center, Murdoch University, and the National Seed Association Malaysia will hold the workshop Policy Considerations for Gene Editing: The Asian and Australian Perspective from August 23 to 25, 2022 in Kuala Lumpur, Malaysia. This workshop intends to inform local policymakers, regulators, and other stakeholders about how they can proactively play a role in developing their respective national policies for gene editing to support international harmonization of gene editing policies, enhance applications of gene editing and reduce trade barriers, and ultimately, support sustainable food security.
For more details on event agenda, registration fee and on how to register, please visit the official event page at https://web.apsaseed.org/events/gene-editing-the-asian-and-australian-perspective
8th Seed Congress of the Americas
The Seed Association of the Americas (SAA), in collaboration with the National Association of Seed Producers (ANAPROSE), the Uruguayan Chamber of Seeds (CUS), and the Uruguayan Plant Breeders Association (URUPOV), are pleased to invite you to attend the 8th Seed Congress of the Americas. This event will take place on September 26-28, in Punta del Este, Uruguay, one of the most exclusive resorts in Latin America and the most important in Uruguay. This two-and-a-half-day congress will gather regional seed professionals, seed leaders, breeders, researchers, policy makers, government officials and students, in an extraordinary opportunity to learn, connect, generate new business, promote your products and learn about the latest novelties.
Faithfull to the motto "Promoting Seed Business in the Americas", the congress will focus mainly on trade and regulations. This exciting event will feature great sessions, expert speakers and an exceptional trading floor within a comfortable environment where business will sprout.
For more information, congress agenda, and registration details please visit their official website at https://www.saaseedcongress.org/
5th China International Import Expo (CIIE)
From the 5th to the 10 of November 2022, the Ministry of Commerce of the People's Republic of China and Shanghai Municipal People's Government will hold the 5th China International Import Expo (CIIE) at the National Exhibition and Convention Center in Shanghai, China.
The China International Import Expo (CIIE) is one of China's first import-themed national-level exhibition which provides great opportunities for foreign enterprises to showcase their products and technology wishing to enter and/or expand their Chinese market. The expo will also feature a forum of relevant government authorities, international organizations, scientific research institutes and representatives of domestic and foreign enterprises, who will come to discuss various topics such as new situations, new technology, new achievements and new equipment of the seed industry field, the establishment of an innovation system of the seed industry from a multi-dimension angle, build a business dialogue platform, advocate the intellectual property protection and focus on the innovative development demands of the seed industry.
If you are interested in joining this event, please visit the official event page for more details on registration (https://www.ciie.org/zbh/index.html)
If you have any questions regarding upcoming APSA events, or if there is anything else, I can assist you with please don't hesitate to contact me.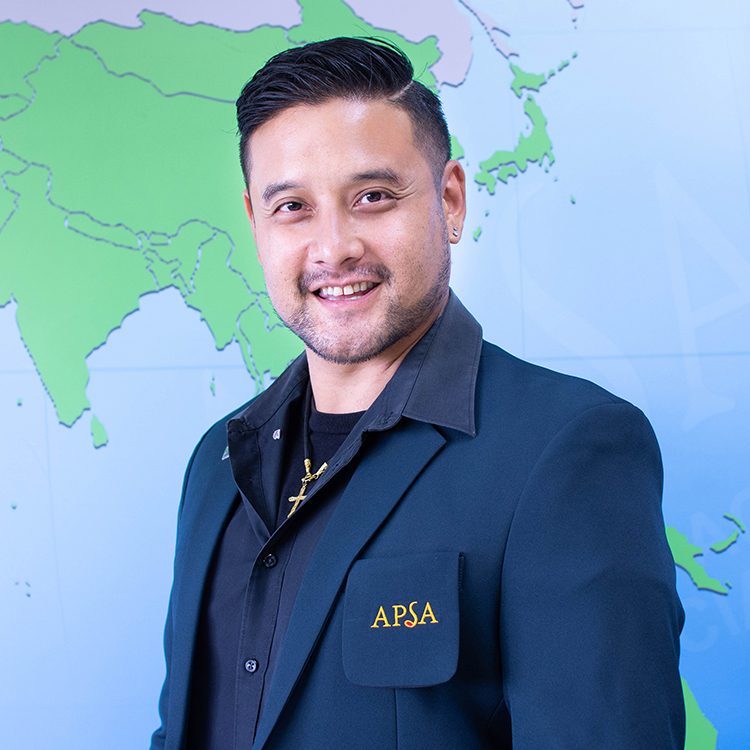 Mike Kingapayom
APSA Event Manager
---
Public-Private Partnerships
Welcome to Technical Affairs update. As always, let's start with the APSA-WorldVeg Vegetable Breeding Consortium.
We are pleased to remind you that registration for 2022 APSA-WorldVeg Vegetable Breeding Consortium(CLICK HERE to learn more about the consortium benefits)is on-going, please CLICK HERE to register.
A Bitter Gourd Open Field Day was held on 26th July 2022 at WorldVeg's Research & Training Station at Kamphaeng Saen, Thailand. 89 in-person attendees from 41 companies and 26 online from 11 companies joined the field day. Next up, a Global Bitter Gourd Breeding Project "Growing new markets with better bitter gourd genetics: WorldVeg's moeoecious, gynoecious and predominantly female lines of different market segments developed through recurrent selection to breed breakthrough hybrids" will be launched in September 2022 through APSA-WorldVeg Vegetable Breeding Consortium. More details will be provided later.
WorldVeg is pleased to announce that the 39th International Vegetable Training Course: Post-Harvest Management for Fruit and Vegetables will be held on 21 - 25 November 2022 at WorldVeg's Research & Training Station, Kamphaeng Saen, Thailand, after a two-year hiatus. All 2022 APSA-WorldVeg Consortium members can enjoy 20% discount on the tuition fee. You can find more details from the link here
If you have any problem or need help from the APSA Secretariat, please contact APSA Partnership Program Manager Ms. Xiaofeng Li at xiaofeng@apsaseed.org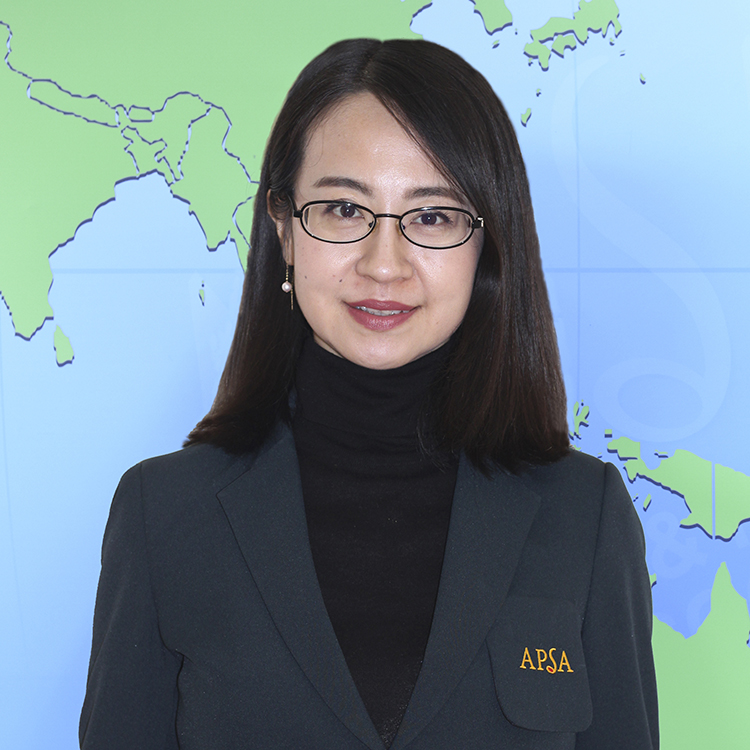 Ms. Xiaofeng Li
APSA Partnership Program Manager
---
Technical Affairs Updates
Special Interest Groups and Standing Committees
Hi everyone, Kuna here again with updates from APSA's Standing Committees and Special Interest Groups.
Starting with an update from our Standing Committee on Seed Technology:
On July 25th, the organizing committee of APSA Seed Technology Webinar session 2, Mr Johan van Asbrouck, Dr Sandeep Jadli and Mr Md. Azizul Hoque had a meeting with three speakers – Dr Bert van Duijn, Dr. Jens Michael Carstensen and Dr. Sarel Ashkenazy – to discuss preparations for our upcoming webinar in August. The Seed Tech committee also met on July 27th to discuss preparations for its webinar session 3, which will be on the application of nanotechnology in crops improvement. Details to be announced later. They also discussed updates on new initiatives, namely APSA Seed Academy Program, APSA Recognition Award for the Most Influential Seed Technologist in the APAC and theTechno Commercial Demo during the Asian Seed Congress. It seems that the committee has a lot of exciting activities all through the year.
Next let us move to an update from the Standing Committee on International Trade & Quarantine
This month the committee has been working tirelessly with the APSA Secretariat to ensure that everything is ready for the upcoming APSA 8th Phytosanitary Expert Consultation, to be held on August 29-30. Government officials from the National Plant Protection Organizations (NPPOs), representatives from National Seed Associations and stakeholders from throughout the APAC region are invited to join this event. The SC ITQ committee also looks forward for a face-to-face committee meeting after two years of remote meetings due to the pandemic.
Let us move to an update from the Standing Committee on Intellectual Property Rights and Biodiversity and SIG on Vegetables and Ornamentals
The two committees did not meet this month, though their activities on policy advocacy and knowledge enhancement are on going, for example the SIG Veg & Orn's Exploring the Dutch Seed Industry Study Tour, which the registration is now open as mentioned by Mike in Upcoming Events section. Both committees are finalizing the agendas for their respective ASC Technical Sessions. Stay tuned for more updates next month.
Moving to the updates from the SIG on Vegetables and Ornamentals subgroups, The Working Group of Integrated Vegetable Seed Companies or WIC, the R&D advisory committee and the Disease Resistance Terminology Working Group or DRT
Starting with WIC updates:
One of the initiatives of the WIC is the APSA Cucurbit Disease Management Workshop, which was successfully held on July 21 in Khon Kaen, Thailand. Hosted by APSA, Thailand's Department of Agriculture, the Thai Seed Trade Association, National Science Technology and Development Agency and Khon Kaen University, the workshop was attended by 158 participants, including seed companies and farmers. From the post-event survey with 81 respondents, the event received 97% satisfaction rate. Presentations are also shared on APSA's website, post-event section (Cucurbit Disease Management Workshop - APSA Seed). This is a good sample for the public and private partnership collaboration, and we will have more activities for APSA members in the near future.
Next is an update from the R&D Advisory Group
The R&D AG group had a great success of the new webinar initiative- APSA Cucurbinars 2022 - Thank God It's Friday (TGIF) Session 1 on Watermelon, held on July 29th with nearly 150 participants. The session started with the Co-Chair, Dr John R Sheedy to open and moderate the webinar, followed by videos promotion of new variety releases from participating companies. Then the first speaker, Prof. Zhang Xingping who presented on watermelon genomics and the present and future direction of genetic improvements. The second speaker, Dr M. Krishna Reddy presented on the topic of Watermelon virus epidemiology, disease resistance breeding, marker development in South Asia. The last presentation was on the "Breeding for Gummy Stem Blight Resistance in Watermelon" presented by Prof. Todd C. Wehner.
Participants who registed but did not join the live session can watch the webinar recording through APSA Seed Academy Platform. For APSA members who are interested to join the Cucurbinars TGIF series, we still have five more sessions, one a month through to December this year. It is one-time registration for all six sessions (July to December). The focus crop for the next session will be on bitter gourd, to be organized on Friday, August 26. (More details on APSA website: 2022 APSA Cucurbinars Thank God Its Friday - APSA Seed)
Now let us move to an update from the Disease Resistance Terminology Working Group or DRT WG
The DRT had a 3-hour-meeting on July 29 to discuss and update on work progress. The DRT Watermelon Fusarium Wilt subgroup updated each other on the seed sample requests and protocol sharing. They also discussed the seed multiplication plan in Thailand and the LoA preparation.
For the DRT Bitter Gourd Powdery Mildew subgroup, the group has updated each other on the processes for exporting bitter gourd seed from India, namely on the signing agreement process of Indian National Biodiversity Authority and clarification of the Standard Material Transfer Agreement (SMTA) of bitter gourd seeds.
Last but not least is an update from SIG Field Crops:
The committee did not have a committee meeting this month, yet they have been very active in email communications re. preparations of APSA Field Crops Webinar session 2,to be held on August 11 as Mike mentioned. They were able to propose a very interesting agenda for the Field Crops Technical Session to be held at the Asian Seed Congress on November 16th. Stay tuned for more updates!
This is all for now for SC/SIG updates. All minutes of SIG/SC meetings can be viewed by APSA members by logging in APSA website and go to member area. Thank you very much and stay tuned for more updates next month. Should you have any questions, don't hesitate to get in touch.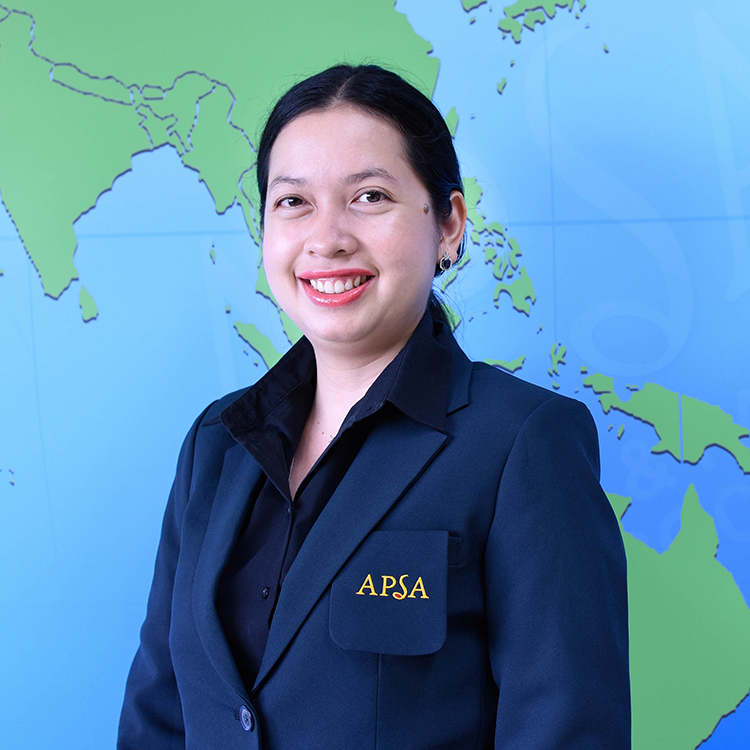 Kunaporn Phuntunil
APSA Technical Coordination Manager
---
Seed Industry News
International
ISTA's first Asian president: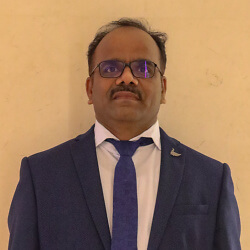 Dr. Keshavulu Kunusoth, India is the first person from the Asian region elected as President of the International Seed Testing Association (ISTA), which is based in Switzerland Dr Keshavulu Kunusoth, India took over as the President of ISTA on May 11, 2022 at the 33rd ISTA Congress -2022 held in the historical Egyptian city of Cairo.
Dr Keshavulu will be ISTA President for the period 2022-25 It is a significant mark in the history of ISTA as he is the first person from the Asian region to be elected as President of the ISTA. . .
Indonesia hosted 15th EAPVP Annual Meeting online: The Centre for Plant Variety Protection & Agricultural Permit Ministry of Agriculture of Indonesia on July 14 hosted the 15th annual meeting of the East Asia Plant Variety Protection Forum (EAPVPF) – International Seminar on PVP System. The meeting, held virtually, was attended by delegates from the ASEAN Plus Three countries; namely Brunei, Cambodia, Indonesia, Lao PDR, Malaysia, Myanmar, Philippines, Singapore, Thailand, Viet Nam plus China, Korea and Japan. Representatives from UPOV, SEMAE, Naktuinbouw, CIOPORA, APSA also attended as well as invitees from related Indonesian government organizations, research institutes, universities, seed companies and consultants. . . .
Rising temperatures 'overestimated', lower snow loss rate forecast for Asia: July 16: Chinese researchers published in Nature have concluded that future temperature and total evaporation growth rates in Asia are overestimated by 3.4–11.6% and −2.1–13.0%, respectively. . .
WorldVeg's online nutrition portal: July 12: The World Vegetable Center's Nutrition portal "allows you to search for the phytonutrient content of common and indigenous vegetables or learn more about nutrition in vegetables and meal planning with interactive games." . . .
ISTA updates seed-borne pest list: July 11: The International Seed Testing Association Reference Pest List (ISTA-RPL) has been updated (version 9; release 2022-07-11) with seven fruit trees of the Rosaceae family (almond, apple, Apricot, cherry, peach, pear, plum). . .
IPPC update on contaminated containers, phyto risks: July 8: The Food and Agricultural Organization of the United Nations has published a report by the Secretariat of the International Plant Protection Commission (IPPC) providing a summary of the activities undertaken by the Sea Containers Task Force over the past five years. . .
OECD moves forward with hemp standards: During the 2022 Annual Meeting of the OECD Seed Schemes, which took place 13–17 June 2022 in Tallinn, Estonia, it was agreed to move forward with OECD hemp seed certification standards as proposed by an Ad-Hoc Working Group on Hemp. . .
OECD & FAO publish Agricultural Outlook 2022-31 report: June 29: The OECD-FAO Agricultural Outlook 2022-2031 underscores the crucial role of additional public spending and private investment in production, information technology and infrastructure as well as human capital to raise agricultural productivity. . .
'Wild ride' but 'back to the new normal' says outgoing ASTA Chair: June 28: A wild ride is exactly how Brad May, chair of the American Seed Trade Association (ASTA), described his year on the board," reports Seed World on their coverage of ASTA's annual Leadership Conference in Washington D.C at the end of June. . .
APPARI led agri-biotech working group established: The Agricultural Innovation Forum for Asia-Pacific 2022 Working Group on Agri-biotechnology has been set up as part of efforts to contribute towards food systems transformation in the Asia-Pacific. . .
Impact of CPVR on EU: April 29: A recent European study highlighting the impact of the Community Plant Variety Rights system (CPVR) on the EU economy and the environment was presented on 28 April 2022 in Angers, France, where the Community plant variety Office (CPVO) has its seat. Key findings of the study include. . .
Read full briefs and more on international seed industry news page
Australia
Seasonal factors and biennial bearing blamed for drop in olive production: 20 July: This year's olive harvest in Australia, which takes place between April and June, is forecast to be 85-90,000 tonnes, far less than the bumper crop of 2021. . .
Negative Indian Ocean Dipole to Spell Wet Spring and Damage to Crops: July 20: In a blow to farmers on the east coast of Australia, the Bureau of Meteorology (BoM) has warned of wetter and cooler conditions from August to October caused by the return of a negative Indian Ocean Dipole. . . .
Bee mite outbreak causes concern in NSW: July 19: Bees in NSW have been placed under 'lock down' since the end of June after varroa mite, a deadly parasite described as 'Covid for bees' that can devastate bee populations, was detected at Newcastle port. . .
Drone planting effectiveness demonstrated at Mount Annan: July 18: A team from the Australian Institute of Botanical Science and Western Sydney University (WSU) demonstrated the effectiveness of drones in planting using drones . . .
Crop shortages in Queensland results in higher prices: July 6: Wetter and cooler than normal conditions are affecting harvests, causing prices of fruits and vegetables to increase in Queensland. Beans, snow peas, and zucchinis have all been affected, and prices for strawberries, already in short supply, will now be even higher. Prices have also been steadily climbing for lettuce in the state, and now other fruits and fresh vegetables are predicted to follow. . .
NWS floods cause vegetable shortages and price hikes: July 5: Vegetable prices are predicted to rise as a result of heavy flooding affecting the area around Richmond in northwest Sydney. The impact will be most felt across the Sydney metropolitan area, with shortages and higher prices of common vegetables on supermarket shelves. . .
Demand for lettuce seeds surges: June 28: A shortage of lettuce caused by unusually wet weather and flooding along the east coast is causing Australians to start growing their own at home. . .
Cold and wet weather causing crop shortages: June 23: Acting chief executive of the National Farmers' Federation, Ash Salardini, has warned consumers that fruit and vegetable shortages are expected to continue for another 6 weeks. . .
No end in sight for high fruit and vegetable prices: June 8: Industry groups are warning that high fruit and vegetable prices are set to continue. . . .
See full briefs and other seed industry news from Australia seed industry news
Bangladesh
Paddy, veg crops stressed by dry, hot conditions: July 20: Paddy and vegetable seedbeds and vegetable fields have been at a loss this summer season in Bangladesh, with water and irrigation supplies cut off . . .
Rice seeds and fertilizers distributed to 300 farmers in Chittagong: July 20: On July 19, the Sitakunda Upazila Agriculture Department of Chittagong District organized a free rice seed and fertilizer distribution program for the small and marginal farmers of the area. . .
Dealer fined for smuggling seed rice in Dharmapasha: July 18: A mobile court in Sunamganj District in the Division of Sylhet has issued a fine of 5 thousand rupees, around 50 USD, to a dealer for the crime of selling Br-39 high-yielding rice seeds on the black market . . .
Distribution of rice seeds to flood-affected farmers: July 15: The Bangladesh Seed Association (BSA) has been helping flood-affected farmers in the country by supplying rice seeds to farmers in 12 districts that have been recently affected by severe floods. . . .
Training and seed distribution for farmers in Kurigram: July 14: Training and flood-tolerant seeds was provided to 40 flood-affected farmers in Kurigram District of Rangpur. . . .
Flood-affected farmers enrolled in seed aid scheme: July 12: The Nagaon District Agriculture Department distributed free seeds of improved varieties of crops to flood-affected farmers in Kampur on Monday. . .
Hybrid rice seeds distributed to Faridpur farmers: July 8: More high-yielding Arize hybrid rice seeds have been distributed free of cost to the farmers in Faridpur. . . .
Flood-affected Sylhet farmers receive seed and food assistance: July 7: The Department of Agricultural Extension assisted flood-affected farmers in the Sylhet Division of northeastern Bangladesh. . . .
Faridpur farmers to receive rice crop incentive: July 6: A free rice seed and fertilizer distribution program has been inaugurated in Bowalmari Upazila of Faridpur District. . . .
Rice seeds granted to farmers in Chittagong: July 4: Rice seeds and fertilizer have been distributed to 1,000 small and marginal farmers in Kachua Upazila in Chittagong. . . .
Small farmers in Natore receive onion seed aid: June 23: Free summer onion crop seeds, fertilizers, and other materials were distributed to 70 small and marginal farmers at Bagatipara Upazila in Natore District of Rajshahi during Kharif season under an agricultural incentive program. . . .
Free seeds to be given to flood victims: June 21: Farmers affected by floods in Sylhet are to be provided with aid in the form of free seeds as well as fertilizers and pesticides according to Minister of Agriculture, Abdur Razzaq. . . .
Lakshmipur seed dealer fined for trademark infringement: July 4: A seed trader in Lakshmipur District has been fined for fraud. A mobile court fined the trader around USD 100 for selling packaged seeds under the trademarked name . . .
Read more on Bangladesh seed industry news
Cambodia
Seeds to address disaster risks: July 20: A senior official on July 19 of the Ministry of Agriculture, Forestry and Fisheries has revealed that some 2,050 tons of rice and vegetable seeds will be distributed to farmers who suffer from crop loss due to natural disasters. . . .
Cassava rebound: July 20: Despite heavy rain in Tambor district, Tbong Khmum province, farmers in the area have reported no impact on their cassava crop. . . .
Cucumber woes in Oddar Meanchey Province: July 19: Farmers growing sweet cucumber in Chreab Village, Oddar Meanchey Province, had their crops destroyed by rot and mold after heavy rains and flooding affected the area. . . .
Assistance sought for exporting agricultural products to Japan: July 11: Mr. Veng Sakhon, Minister of Agriculture, Forestry and Fisheries, plans to seek assistance from the Japan International Cooperation Agency (JICA) in setting up processing and exporting agricultural products to Japan. . . .
Turmeric cultivation program under USAID launched: July 9: Farmers in Preah Vihear province have been participating in a pilot turmeric cultivation program. . . .
Farmer working to popularize Khmer silk varieties: July 5: A farmer in Leang Dai commune, Angkor Thom district, Siem Reap province has been planting mulberry trees for many years to breed and promote Khmer silk varieties. . .
Introduction of seed quality assurance system for rice seed production: May 11: The Ministry of Agriculture, Forestry and Fisheries, working together with "Cambodian Agricultural Value Chain Program (CAVAC"), announced the introduction of a Quality Declared Seed (QDS) system for rice seed production at a ceremony in Kampong Thom on May 11. . . .
Read more on Cambodia seed industry news
China
Heatwave, floods and typhoon devastate South China ag: July 23. Xinjiang province has been on alert for flash floods and mudslides reportedly a threat from increased glacial melt linked to heat waves, which also posed a threat to the cotton crop. . . .
Ningbo procurement of early-maturing paddy breeder seeds: July 20: Ningbo Huinong Technology Co., Ltd. recently procured more than 30 tons of early-maturing paddy seeds as part of its activities to ensure supply throughout the region. . . .
Seed research center to help revitalize Pucheng breeding: July 20: A new Seed Research Center was recently inaugurated by Pucheng Muxiyuan Nutritional Food Co., Ltd in Pucheng County. . . .
Typical seed sector infringement in Chongqing: July 20: The Chongqing Agricultural Comprehensive Administrative Law Enforcement Corps recently published details about typical cases seed and plant variety rights infringement. . .
'Obsessed' rice researcher honored: July 19: He Zuhua is an agricultural scientist who was among 10 individuals to be awarded "most beautiful scientific and technological workers" in Shanghai. . . .
Guangxi rice, corn seed inspections pass with flying colors: July 18: From early June to mid-July 2022, 21 inspectors carried out inspections as part of the 2022 spring seed market in Ningming and Shanglin counties . . .
Space mutated peanut and konjac seeds planted. According to a July 14 report, about 100 peanut seeds, which had traveled in space for six months on the Shenzhou 13 manned spacecraft, were planted in a field in Xiaba Village, Liucheng Town, Dongyuan County, and on July 12 astronauts on the Shenzhou 13 returned a batch of konjac seeds selected by Fuyuan County, Qujing, Yunnan. The batch of seeds was sent back to Fuyuan County for sowing and breeding by researchers. . .
Myanmar added as TYLCV hot spot: Myanmar was added by The Separate Customs Territory of Taiwan, Penghu, Kinmen and Matsu on July 4 to a list of "infected areas" for Tomato yellow leaf curl virus, and Pepper chat fruit viroid in capsicum and solanum seeds. The list already includes Thailand, Vietnam, Netherlands and Canada. . . .
MARA promotes GM soy and maize trials: July 20: Trials are underway following a move in June this year by the National Crop Variety Approval Committee to initiate GM-soy and corn trials through the publication of "National Standard for the Approval of Genetically Modified Soybean Varieties, and "National Standard for the Approval of Genetically Modified Corn Varieties" notices. . .
Read more on China seed industry news
India
Pink bollworm threatens cotton harvest: July 19: Early cotton in Punjab and Haryana has reportedly become susceptible to pink bollworm potentially reducing the yield by 30 to 90%. . . .
Punjab excluded from committee to take MSP: July 19: Representatives from Punjab were unexpectedly excluded from a central Government committee on agricultural issues, causing uproar amongst Punjab's agricultural leaders. . . .
Area of rice cultivation down no cause for alarm: July 19: Despite overall crop coverage climbing this year, the area under cultivation of rice is 17.4% less than last year. . . .
Farmer income doubled for certain crops: July 18: Farmer income in fiscal year 2021-22 had doubled when compared to FY2018-2019 for certain crops in some states, a study shows. . . .
Horticulture production grew by 2pc: July 15: India's production of horticultural crops, including fruits, vegetables, spices, medicinal plants and plantation crops in the cropping year beginning July 2021 and ending in June 2022, grew by around 2% to 341 million tonnes (mt) against 334 mt reported in the previous cropping year. . .
Kharif planting and monsoon trends: July 16: Farmers have planted kharif season crops on some 59.2 million hectares since June. This is compared to about 59.1 million hectares the previous year. . .
US-Israel-UAE backed food parks in India: July 15: two major projects related to food security and clean energy, including a 300 MW hybrid renewable energy project in Gujarat and a $2 billion investment by UAE for developing integrated food parks in India. . . .
Private tenders granted for opium production: July 13: Bajaj Healthcare Limited (BHL) has been granted two tenders from the Government of India to manufacture Concentrated Poppy Straw (CPS) and Alkaloids/Active Pharmaceutical Ingredients (APIs) from unlanced poppy capsules along with straw through CPS-Reg and Opium Gum . . .
Punjab to shift away from paddy, wheat cultivation: June 18: According to a crop diversification scheme revealed by Gurvinder Singh, director, agriculture department, the state government plans to offer incentives to farmers to switch from rice and wheat to alternative crops such as . . .
Read more on India Seed Industry news
Indonesia
Superior S795 Arabica seeds grown in West Papua: July 19: A superior variety of Arabica coffee seeds were distributed to coffee farmers in Warmare District, West Papua. . .
Sulawesi rice seed assistance: July 19: A target by the South Sulawesi Provincial Government for rice seed assistance for this year's initial planting season (April-September) has been met with a total of 1.2 million kg of paddy seed distributed for free to growers. . .
West Kalimantan rice breeding demo: July 18-20: High-yielding, disease-resistant rice varieties are being bred and trialed in the Singaraya Village, Semparuk District. . .
Nganjuk seed warehouse burns down: July 18: Sang Hyang Seri's warehouse for agricultural seeds in Tempel Village, Brebek District, Nganjuk Regency, burned down on July 18. . . .
Fertilizer price hikes prompt crop diversification and food estates: July 16: Indonesian agriculture is coping with potassium fertilizer shortages, after supplies from Russia had been curbed. . . .
Chili seeds distributed for Jakarta planting: July 16: Addressing rising prices of chili crops, the Ministry of Agriculture (Kementan) has distributed 3,500 chili seeds in polybags for free to the people of DKI Jakarta at the Cibubur Nursery, East Jakarta. . . .
Farmers urge for lift of palm oil export restrictions: July 15: Palm oil farmers and exporters have urged the Indonesian government to lift restrictions on export of the commodity. . .
President praises 'superior' rice seed: July 12: Indonesian President Joko Widodo has expressed appreciation for the development of superior seeds produced by the Center for Rice Research (BBPadi) of the Ministry of Agriculture (Kementan). . . .
Promise of Pulong-Lampung maize hybrid: July 14: Reog 234 corn is reportedly capable of 10 tons per hectare, which is sufficient enough to match that of other popular varieties in circulation. . . .
Rice breeding reinitiated in Gunungsitoli: July 11: To fulfill the need for superior rice seeds, the government of Gunungsitoli City in North Sumatra, through the Gunungsitoli City Food and Agriculture Security Service (Diskeptan) in the 2022 budget year reinitiated rice seed breeding program. . .
Minister targets 1 million coconut seeds: July 7: Speaking at a meeting with early coconut seed breeders, the Minister of Agriculture of the Republic of Indonesia, Syahrul Yasin Limpo (Mentan SYL) announced a target to produce 1 million coconut seeds . . .
Read more on Indonesia Seed Industry news
Japan
New ag IP rights org in the works: July 19: The Ministry of Agriculture, Forestry and Fisheries has revealed plans to establish a new organization that will be dedicated to the protection of Intellectual Property Rights for new agricultural products . . .
Clearing up confusion over 'self-propagation' system for fruit varieties: July 12, 2022: Following the recent revision of Japan's Seed and Seedling Law, which is the basis for new processes and requirements for self-propagation of fruit crops, commencing since April this year. . .
Rice research sheds light on genetic mutation contributions: July 5: Researchers from Kobe University have highlighted several genetic mutations that make rice cultivation possible. . . .
High energy, food prices priority ahead of elections: July 5: Rising prices for food and energy were at the top of voter concerns ahead of elections for the House of Councilors, which were held in Japan on 10 July, especially in Hokkaido . . .
Unauthorized tea seedlings: June 27: Reports are rife of unauthorized marketing of Japanese seedlings in violation of Japan's Seed and Seedling Law. . . .
Expensive feed imports prompts substitution measures: June 27: At least one Yamagata farmer has started supplementing their feed with rice to substitute for imported corn in animal feed. . .
Read more Japan Seed Industry News
Korea
Seed law compliance urged for forest seed distribution: July 17: In order to prevent damage caused by illegal distribution of forest seeds, the National Forest Varieties Management Center continues to conduct investigations, ensuring forest seeds are being produced and distributed in accordance with the Seed Industry Act. . .
Seedling training in Gyeongsan: July 12: To develop Gyeongsan's seedling industry, training is being held for farmers and seed and seedling company managers operating in the Jongmyo Special Zone. . .
Seed market inspections in Jeju: July 3: Authorities carried out on-site inspections at traditional markets, seeking to stamp out illegal seed practices in the Jeju region as part of efforts to enforce the seed and seedling law . . .
Ancient seeds unearthed at Gyeongju excavation: June 28: Scientists excavating ruins of the ancient Wolseong palace at the UNESCO-listed Gyeongju Historic Area, have discovered ancient seed and pollen samples in the sedimentary layer of a moat surrounding the palace. . .
Read More Korea seed industry news
Malaysia
Farmers get green light to cultivate food crops on gov land: July 16: Farmers in Melaka have been given the go-ahead to cultivate certain cash crops on unused government land in Melaka . . .
Cannabis product registration framework planned: July 14: The Health Ministry has announced plans to release the framework for the registration of products containing Cannabidiol (CBD), a non-psychoactive derivative of cannabis. . . .
Read more Malaysia seed industry news here.
Read more Malaysia seed industry news
Myanmar
Inle lake tomato prices plummet as costs increase: July 18: Prices of tomatoes in the Southern Shan State Nyangshwe Township have fallen "drastically" . . .
Kachin banana trade in decline: June 4: Citing political instability and significant slow-down in cross-border trade and investment with China, banana outflows from the Kachin State have slowed. . .
Read more Myanmar seed industry news
Nepal
Community-based seed banks gaining momentum: July 15: A campaign to popularize native food crop varieties such as rice, cucumbers, and maize is gaining momentum with the establishment of community-run seed banks across Nepal. . . .
Seed Act Amendment Passes: July 10: A bill to amend the Seeds Act, 1988, was recently passed by both houses of Parliament. The amendment requires compensation for farmers who suffer losses due to defective seeds or fertilizers, and also losses from employing techniques and processes that have been recommended to the farmers. . . .
Fertilizer shortage to be allayed by neighboring supplies: June 29: Nepali farmers struggling to cope with a shortage of fertilizers during the peak harvest season, will be relieved by Indian supplies assured through a government to government agreement. . . .
Paddy planting delayed by erratic weather: Though June 29 was marked as National Paddy Planting Day this year, it was determined by many farmers as not the optimal time to plant the first saplings, citing erratic monsoon and irregular rain. . .
Read more on Nepal seed industry news.
New Zealand
Cold weather hoped to curb Fall army worm infestation: July 19: Fall armyworm has now been confirmed at 26 properties across the country. . . .
Heavy rainfall in Queensland causing produce shortage: July 13: Crop losses due to extreme rainfall on the east coast of Australia will mean that consumers in New Zealand will experience a shortage of many fruits and vegetables. . . .
Govt to inject $10 million 'climate cash' to seed conservation: July 12: The government of New Zealand will allocate $10 million of its $1.3 billion climate aid fund towards the conservation of Pacific crop seeds and researching climate-resilient varieties. . . .
Struggles of New Zealand veg sector does not bode well: July 7: A large-scale fresh produce grower has warned that national food security is under threat from wage and fertilizer trends. . . .
Read more New Zealand seed industry news here.
Pakistan
Balochistan battered by heavy rain: July 24: Extreme rainfall and flooding has resulted in 100 deaths and 57 injured in southwest Balochistan province. . .
Chagai ag sector drowns in floods: July 21: The ongoing monsoon rains have thus far caused a losses of about Rs60 million to Chaga's agriculture sector. . .
Farmers urged to adopt Chinese ag tech: July 15: Shahzad Ali Malik, the Chairman of Pakistan Hi-Tech Hybrid Seed Association (PHHSA) has urged farmers to use "ultra-modern Chinese agricultural technologies for getting bumper crop production to make Pakistan self-sufficient in food". . .
Mango production falls due to heat and water scarcity: July 11: Farmers are reporting a reduced mango harvest of between 20 to 40% in most areas. . . .
Ag income down, FAO survey: July 8: According to a survey carried out by the Food and Agriculture Organization (FAO) of the United Nations in 28 districts, farming household income has been dropping. . . .
Food insecurity looms as ag sector struggles: July 8: Pakistan's agriculture sector is reportedly facing a multitude of challenges and threats from a hostile climate, shrinking cultivable land, domestic water shortages, rising costs and imports and inept and inadequate policies . . .
Sesame seed exports to China surge: July 5: Pakistan's export of sesame seeds to China surged to $50.32 million in the first five months of 2022, representing year-on-year growth of 47.41%. . .
Wheat planting disrupted by seasonal extremes: June 28: Crop cultivation by farmers in the mountainous areas of the Upper Indus Basin in the Hindu Kush Himalayas has been adversely impacted by seasonal extremes thus far in 2022. . . .
More from Pakistan seed industry news
Philippines
Department of Agriculture to review subsidy priorities: July 21: In response to pressure from agriculture groups to prioritize food production subsidies over Farm-to-Market Road (FMR) projects to reduce the burden of rising costs impacting agricultural productivity. . .
Food sufficiency a top priority of new president / ag secretary: July 21: A priority of the administration of Ferdinand Romualdez Marcos Jr, who assumed presidency of the Philippines on June 30, is ensuring food security in the face of persisting supply chain challenges . . .
Food production strategies discussed: July 18: President Ferdinand Romualdez Marcos Jr. and key officials of the Department of Agriculture (DA) met on July 18, 2022 to discuss the Department of Agriculture's operational plan for priority commodities and programs including rice, corn, livestock, fisheries, urban and peri-urban agriculture, and Kadiwa . . .
Flood crop damage update: July 16: The latest damage assessments from recent floods have tallied some 37.68 million pesos worth of agricultural losses, reports The Department of Agriculture (DA). . . .
Corn, rice productivity falls after Super Typhoon: June 26: At least 42,454 metric tons of crops were destroyed as a result of Super Typhoon Odette, which struck Cebu and other parts of the Visayas and Mindanao on December 16, 2021. . . .
Tomato processing plant in Ilocos Norte to be revived: July 7: A budget of USD 1.8 million has been approved by the Department of Agriculture to revive a tomato paste processing plant in Ilocos Norte. . . .
Soaring sugar prices amid shortage: June 22: The Philippines is reeling from a shortage of sugar as prices continue to rise, which is now up 23% from the same time last year. . .
More from the Philippines seed industry news
Sri Lanka
Indian urea suitable for crop cultivation: July 12: The Sri Lankan government has confirmed that urea supplies from India will be suitable for the cultivation of paddy and other crops. A total of 44,000 tonnes of urea was imported from India to . . .
Officials granted one work day week for agriculture: June 13: Among decisions taken at the meeting of the Cabinet of Ministers held on June 13 was a policy to encourage public officials to engage in agriculture and cultivation by granting government officials leave for one working day of the week and provide them with the necessary facilities to engage in agricultural activities . . .
Read more Sri Lanka seed industry news here.
More from Sri Lanka seed industry news
Thailand
Thai rice exporters face stiff price competition: July 25: Unlike soaring prices for wheat and corn as a result of blockades and the war in Ukraine, an excess in production among Asian rice producers is putting pressure on the price of rice exports. . . .
Prices of variegated plants plunges as the hype dies down: July 21: Once very popular and fetching prices in the hundreds of US Dollars, shops in the country are offering variegated plants up to 90% less compared to the height of the craze. . . .
Blockchain certification piloted for livestock trade: July 20. Thailand and South Korea have commenced in collaboration to utilize blockchain digital verification and certification in the trade of . . .
Thai maize seed processor inks 'net-zero' agreement with Syngenta: July 19: K.P. Agro Korat Co., Ltd. Has signed a Memorandum of Cooperation (MOU) with Syngenta Seeds ( Thailand ) Co., Ltd., to cooperate in the production of high quality corn seeds . . .
Thailand's agricultural exports up year-on-year: July 18: Mr. Alongkorn Phonbutr, Advisor to the Minister of Agriculture Cooperatives, revealed that despite the ongoing crisis of COVID-19 and the Russo-Ukrainian war, the country was able to generate income from exporting agricultural . . .
Confusion allayed on unauthorized use, sell of cannabis: July 27: Thailand's Public Health Ministry and Narcotics suppression authorities will be working together to enforce regulations on the authorized use and sale of cannabis, which was decriminalized in June. . .
Thailand to become regional hemp hub: July 11: The government aims to make Thailand a regional hub for hemp production in the next five years. . . .
Phum Jai Thai party distributes ganja seeds to locals: July 8. Representatives of the political party, Phum Jai Thai, presented 48,000 cannabis seeds of the 'Haang Gra-rork' variety to officials of . . .
Chia Tai donates golf prize to charity: July 6: Management of leading Thai seed and agriculture company, Chia Tai, recently took part in ISF World Seed Congress 2022 in Barcelona Spain where they won the ISF 2022 Golf Tournament and received a cash prize worth 5,000 Euros, provided by Incotec. In this regard, the leadership team of Chia Tai Company Limited, Thailand's leading innovative agricultural company donated the 5,000 euro proceeds to support Thai Red Cross Society on its social benevolent mission. . . .
Dept of Medical Sciences distributes Thai cannabis seeds for breeding R&D: June 30: The Department of Medical Sciences recently staged a ceremony in which it provided 500 cannabis seeds of the Tanao Sri Kan Daeng variety to the Thailand Medical Cannabis Institute. . . .
Industry body urges for herbicide import ban ease: June 22: The Chemical Industries Club of the Federation of Thai Industries (FTI), academics, and farmers have urged the government to lift its ban on certain chemical herbicides and pesticides . . .
More from Thailand seed industry news
Turkey
Edirne sunflower farmers fend off moth invasion: July 24: Farmers in Edirne were on high alert after fending off a moth invasion of sunflower fields in the area. The small moth (Loxostege sticticalis) were first reported in the Thrace region last week. . . .
UN brokered agreement signed in Turkey to allay grain movements: July 22: Russia and Ukraine have reportedly agreed to restart shipments of blockaded grain, thus easing a global food crisis. . . .
Turkish scientists aim to produce climate-change resistant wheat: July 18: A group of scientists in Sivas, central Turkey, is looking for a wheat strain that is resistant to diseases and extreme weather conditions. . . .
More from Turkey seed industry news
Vietnam
South Korea boost farm shipments to Viet Nam: July 25: South Korea's efforts to expand its shipments of farm produce and equipment to Vietnam are paying off. . . .
Crop failures pushes up pepper imports: May 13: Crop failures have dented pepper (piper, not capsicum) production, leading to an increase of nearly 7 percent in pepper imports in the first four months of 2022. . . .
More from Vietnam seed industry news
The above is only a sample of what's new. For more of all the latest news updates from around the region, visit our respective news portals by country:
Seed Industry News by country in alphabetical order
| | | | | | | | |
| --- | --- | --- | --- | --- | --- | --- | --- |
| Australia | Bangladesh | Cambodia | China | India | Indonesia | Japan | Korea, South |
| Laos | Malaysia | Myanmar | Nepal | New Zealand | Pakistan | Philippines | Singapore |
| Sri Lanka | Thailand | Turkey | Vietnam | Central Asia | Middle East | International | |
---
Sponsorship & Advertising Opportunities
As part of APSA's digitalization and digitization strategy, in 2022 we're offering active members even more ways to directly reach Asia-Pacific seed industry decision makers directly -- in their inbox, on their desktop PCs, laptops, smartphone, tablets, and phablets alike, through our exciting new affiliate, sponsorship, marketing, communication, advertising and publicity opportunities.
We are pleased to announce our 2022 Digital Media Sponsorship Rates and Media Kit:
Don't hesitate, INQUIRE NOW!
Email: (komsak@apsaseed.org) or Mike (mike@apsaseed.org)
---
Asian Seed magazine Vol. 28 No.2 (Quarter 2, April - June 2022)
Password: None
It's all about public-private partnership and collaboration in Asian Seed & Planting Material Volume 28, Quarter Two issue, which includes seed sector news, events, announcements and updates from throughout the Asia-Pacific region and world in April, May and June 2022. The cover theme emphasizes regional collaborations and public-private partnerships to enhance breeding R&D. The issue includes coverage of the 2022 World Seed Congress, held in May in Barcelona; as well as ISTA's annual meeting in Cairo Egypt, APSA-WorldVeg vegetable breeding consortium 2022 Field Day and the 2022 Asian Solanaceous Round Table both held in Bengaluru, where APSA signed an MoU with ICAR. We also hear reflections and insights from Dr. Peter Hanson of WorldVeg who was recently named most influential vegetable breeder (public sector) by APSAThere is also content about leading companies of the most recent Access to Seeds Index sharing best practices, Ukraine seed supply, gene-editing rules being eased in India, New Breeding Techniques trends update from Seed World, a story on protection of seed IPR under the Regional Comprehensive Economic Partnership, and inside details of Thailand decriminalizing the use and cultivation of cannabis flowers and seeds. Moreover, we have our usual quarterly updates from APSA's Special Interest Groups and Standing Committees, as well as Events Calendar of upcoming seed industry events in the region, and other APSA initiatives and programs and plans announced by APSA President Wichai Laocharoenporrnkul and Executive Director Dr. Kanokwan Chodchoey.
---
Social Media​
© 2020, Asia and Pacific Seed Alliance, Ltd. Unless where otherwise stated, all content in this newsletter is protected by
Copyright © laws, and/or utilized under non-commercial "Fair Use" provisions. This Newsletter is sent to APSA active members, and select stakeholders and associates.
If you do not wish to receive this newsletter, please unsubscribe via this link.