Quality Seed | Quality Life
April 2023 Newsletter
Welcome to APSA's April 2023 Newsletter! New features, watch and listen the exclusive interview HERE.
Table of Contents
Introduction / Address from APSA ED
Dear APSA members, colleagues, associates and friends,
Welcome to the 2023 April newsletter. First, let me relay a happy traditional 'new year' to all those observing earlier this month in Thailand, Myanmar, Cambodia, Laos, Nepal, Sri Lanka, as well as parts of India, Malaysia and Singapore. Furthermore, I do hope that our Muslim colleagues throughout the region had an insightful, rejuvenating and blessed Ramadan and the subsequent Eid celebration, which also concluded recently.
Around the world, and especially here in South and Southeast Asia view, such traditions represent a good opportunity to renew important commitments and realign priorities in our lives and businesses.
And this has certainly been the case for APSA at the end of April.
Indeed, this past month, and week in particular, has been both busy and productive for APSA in reviewing, renewing and realigning our priorities: we have gained steam on a number of key issues as follows.
During our Working Group of Integrated Vegetable Companies (WIC) midterm meeting last Tuesday, more than 20 representatives of the APAC region's leading vegetable seed companies made the most of their time in Bangkok.
We are all grateful to be meeting in person once again: During the WIC midterm, participants exchanged updates and views on a number of key burning issues affecting regional seed production and trade, which have been covered in detail in previous newsletters, as well as in in our seed industry news section online, and in Asian Seed Magazine.
We were updated on various phytosanitary compliance issues, including highlights from the ongoing dialogue with the Government of India concerning issues arising from the September 2021 OM on additional declarations (which has particular implications for seed re-export consignments); we also discussed the latest developments and progress with various other issues and initiatives, including APSA's Code of Conduct, APSA Seed Academy and University Connect capacity building programs, as well as Disease Resistance Terminology R&D focused sub group. Moreover, we learned about the latest progress with the newly established Seed Innovation and Protection Initiative (SIPI).
The full meeting summary will be shared with members later, and I invite you to get more details from our two audio-video interviews featured this month in APSA Insights: the first interview is with WIC Chair (and APSA OB member), Takahiro Ando, and the other is with the WIC co-chair and president of SIPI, Mr. Harry Singh. Don't miss them below.
Following the WIC meeting, we held our annual Seed Association meeting, which was for the first time held in April instead of November like it is usually is held during the Asian Seed Congress. Judging from the active engagement facilitated over the course of the two-day meeting with reps from most of our national and local seed trade associations, as well as key stakeholders, I can say that it was definitely the right call to move this meeting forward in the calendar as a standalone meeting. We will look to do this every year from here on.
In the meantime, more details about this meeting are covered in brief news story here. And, likewise, the full meeting summary and action points will be shared with APSA members and stakeholders in due course. Thanks to all participants from both the WIC and SA meeting who made time in their schedules to join us this past week, and the APSA technical team and communications team will be following up with you soon.
Next, let me take this opportunity to thank our outgoing Immediate Past President, Mr. Wichai Laocharoenpornkul, who has taken the decision to take early retirement from his position at East-West Seeds. He has played a key role in the sustainability of APSA over the past seven years since first being elected to the EC during the 2016 AGM, especially during his tenures as Treasurer, VP and President. We wish him all the best in his next endeavors.
And just like that, May is upon us. We are looking forward to sustaining engagement with our partners and stakeholders, including during our annual WorldVeg vegetable breeding consortium, which will be held once again at the WorldVeg headquarters in Tainan,. Xiaofeng has more details below.
Also, I will be travelling to Christchurch, New Zealand with other APSA's executive committee members later in June for our annual midyear meeting. This will be a good opportunity to inspect the 2023 Asian Seed Congress venue (see Mike's interview with NZGSTA in APSA Insights last month) and for us to review and renew our strategy and priorities for the coming three years. Last but not least, registration for the 2023 Asian seed congress will open on May 1. Please visit our congress website at https://web.apsaseed.org/asc2023 (active on May 1st, 2023)
Finally, a reminder to all of our APSA seed association members, to please submit your interest to co-host with APSA the Asian Seed Congress 2025, to may@apsaseed.org before May 31, 2023.
I will share more details next month. Until then, stay safe and healthy. Thank you
May Chodchoey,
APSA Executive Director
may@apsaseed.org.
---
THANK YOU to our digital media sponsors
---
APSA Membership Updates
Since the start of 2023, until today, we now have a total of 352 active APSA Members who have paid their dues and thus renewed their annual membership. For those who have yet to renew their membership for this year, we would like to remind you that it is now time to do so, as your membership privileges have been suspended as of April 1, 2023, which means you will not be able to register for any APSA activities, including the Asian Seed Congress 2023, registration for which opens at the start of May 2023.
For all members who have yet to renew their membership for 2023, you can still access the membership database to get your invoice for payment settlement. CLICK HERE for APSA Membership Dashboard Log-in Tutorial, which will help you to better understand how to sign-in to your account and navigate the Membership Dashboard.
Please be informed that we have successfully opened a new bank account with Standard Chartered Singapore, details below. And we are happy to inform you that you will now be able to settle online payment via Credit / Debit Card.
BANK DETAILS:
Beneficiary's account name: ASIA AND PACIFIC SEED ALLIANCE LTD.
Beneficiary's bank name: Standard Chartered Bank (Singapore) Limited
Beneficiary's bank Branch: Battery Road
Beneficiary's bank code: 9496
Beneficiary's bank address: 6 Battery Road, #08-01, Singapore 049909
Beneficiary's Account number (USD): 01-0-600568-5
GIRO/Standing instructions – SCBLSG22XXX
Swift code or IBAN #: SCBLSG22XXX
Please be advised that all invoices will be available to be viewed and downloaded now. To view, print and/or make payment for your invoice, please visit the APSA Member Dashboard.
Looking forward to your kind cooperation at your earliest convenience which will be highly beneficial for us and would be greatly appreciated.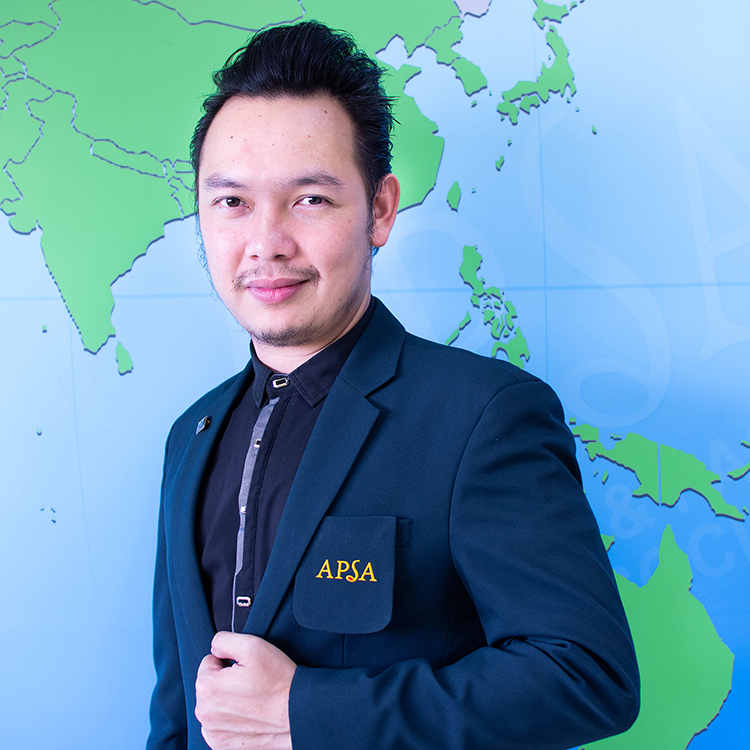 Mr. Komsak Kamjing (Bobbie)
APSA Membership Coordination Manager
---
Events
APSA Seed Technology Webinar Session 1 - Seed Priming
For the 3rd consecutive year, APSA will once again be holding the APSA Seed Technology Webinar Series. Hosted by APSA Standing Committee on Seed Technology, this year will focus on various topics such as Seed Priming, Seed Drying, Seed Disinfection, Seed Quality & Seed Vigor.
On Tuesday, 16 May 2023, APSA will hold Session 1 of the 2023 APSA Seed Technology Webinar. This session will focus on Seed Priming and will feature 2 guest speakers: Dr Irfan Afzal, Associate Professor/Focal Person, Seed Science and Technology, Department of Agronomy, University of Agriculture, Pakistan; and Dr. Henry Bruggink, Senior Research Technology Specialist, Incotec Europe, ISTA ATC Advanced Technologies Committee.
This event is FREE for all active APSA Members to attend. For more details on event agenda, speaker profiler and how to register, please visit https://web.apsaseed.org/events/2023-apsa-seed-technology-webinar-session-1
2023 Asian Seed Congress
We are happy to announce that registration for the 2023 Asian Seed Congress will open in May 2023!
The 2023 Asian Seed Congress will be held at the Te Pae Christchurch Convention Center in Christchurch, New Zealand from the 20th to the 24th of November 2023 and is co-hosted by the New Zealand Grain & Seed Trade Association (NZGSTA). This year's congress will introduce a new program where delegates can benefit from an additional half day of trading and meetings. Also available at this year's congress will be 150 trading tables, 17 semi-private meeting rooms, 3 private meeting rooms and 30 regular exhibition booths and 2 super booths, all located on a single floor.
We recommend all APSA Members to register early since acquiring a visa to enter New Zealand may take up to 3-months for some countries. Register now and also benefit from the discounted Early-Bird Registration Fee of 700 USD per delegate. ASC 2023 Early-Bird Registration which will end 30 June 2023.
For more information on congress agenda, official floor plan, New Zealand Visa & Import Policy, how to register and other congress related details, please visit the official event page at https://web.apsaseed.org/asc2023
OTHER SEED INDUSTRY RELATED EVENTS
World Seed Congress 2023 (June 5 - 7, 2023)
This year's ISF World Seed Congress will be held 5 – 7 June 2023 in Cape Town, South Africa. The congress will be held in the Cape Town International Convention Center (CTICC), the leading convention center in the African continent and located in the heart of Cape Town. South Africa will gather seed professionals from all over the world for business, trading, exhibition, panel discussions, and plenty of networking opportunities.
Registration is now open, until 26 May 2023.
This congress is not to be missed!
If you are interested to learn more about the ISF World Seed Congress 2023, its agenda, registration & sponsorship details and how to attend, please visit https://congress.worldseed.org/
6th China International Seed Expo (CIEE 2023)
Attention international crop seed companies looking to gain entry and tap into one of the world's largest and most lucrative #cropseed markets, mark your calendars for the 6th China International Seed Expo (CIEE 2023), which is scheduled November 5-10, 2023 at the National Exhibition and Convention Center in Shanghai, China. Due to popular demand, this year's expo will again include a Crop Seed sub-area, showcasing products, services and technology from leading domestic and international Seed Company representatives. Prospective exhibitors should not hesitate to inquire and register as the May 31 registration deadline is rapidly approaching. More details, registration link: www.apsaseed.org/news/6th-ciie-crop-seed-exhibition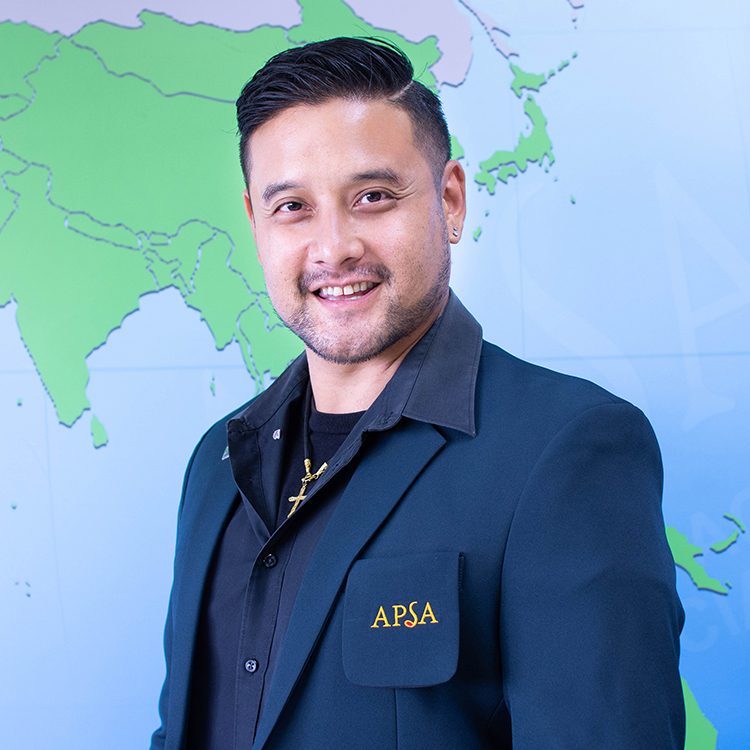 Mike Kingapayom
APSA Event Manager
---
Public-Private Partnerships
Welcome to Technical Affairs update. As before, let's start with the APSA-WorldVeg Vegetable Breeding Consortium.
We are happy to inform you that the registration for 2023 APSA-WorldVeg Vegetable Breeding Consortium(CLICK HERE to learn more about the consortium benefits. Better benefits are provided to 2023 Consortium members including increase of free lines from 10 to 15, add hybrids in the exclusive lines, more training opportunities, and set up annual meeting for discussing special project ideas.)
The Annual Workshop & the post-workshop tour of 2023 APSA-WorldVeg Vegetable Breeding Consortium is going to be held in this coming May 9-11, 2023, at World Vegetable Center Headquarters in Tainan. Besides the presentations from WorldVeg scientists and the field demo of the consortium exclusive lines, there will also be opportunities for participants to have face to face discussion with WorldVeg scientists. For more details, please CLICK HERE to visit the Annual workshop event page.
If you have any problem or need help from the APSA Secretariat, please don't hesitate to contact me, APSA Partnership Program Manager Ms. Xiaofeng Li at xiaofeng@apsaseed.org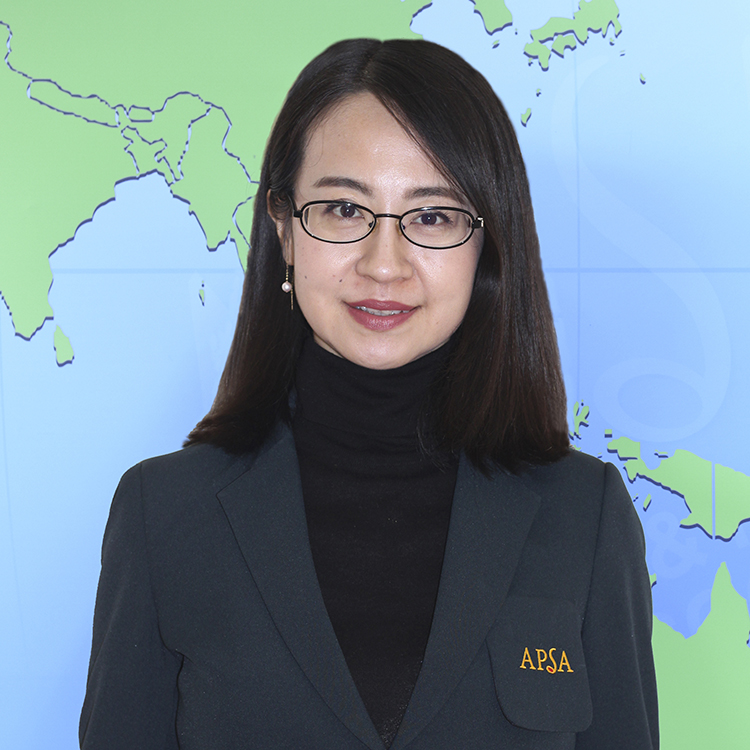 Ms. Xiaofeng Li
APSA Partnership Program Manager
---
Technical Affairs Updates
Standing Committees and Special Interest Groups
Following is the summary review of the APSA SC/SIG activities this month.
Standing Committee on Seed Technology:
The committee had no formal committee meeting this month yet they had a few short meetings to brainstorm and planning activities this year, namely on how to promote APSA Seed Academy Program to ensure quality seed technology courses and other topics meet the needs of APSA members. Another sub-working group also had a meeting after the recent Thai Songkran holiday to start planning for the APSA Seed Technology Webinar session 2 on seed drying. Aside from this, the committee is excited to announce the continuation of APSA Seed Technology Webinar for the 3rd year. The first webinar this year will be held on May 16 on the theme of Seed Priming as Mike mentioned previously. Come and register now.
Standing Committee IPR & Biodiversity:
It was another easy month for the committee to have their second committee meeting of the year on April 18th, and to organize the APSA physical Seed Association meeting on April 26-27 in Bangkok, Thailand.
During the April 18th committee meeting, the committee started planning on the theme for Asian Seed Congress – Congress Workshop and Technical Session. They also discussed the preparation of the Seed Association Meeting happening a week after. (See introduction for link to news.)
On April 26-27, a total 31 participants from seed associations, the SC IPR & Biodiversity Committee, observer from the Working Group of Integrated Vegetable Seed Companies and APSA Executive Committee joined the APSA Seed Association Meeting. A session on Access and Benefit Sharing for genetic resources was conducted on the first day, while a session on PVP, farmers rights and breeders' rights and EDV issues was conducted on the second day. Representatives from seed associations in Bangladesh, China, Chinese Taipei, India, Indonesia, Japan, Malaysia, Nepal, Pakistan, Thailand, Vietnam and a government representative from Cambodia had a productive discussion on key priorities to work together in the Asia and Pacific Region.
Standing Committee on International Trade & Quarantine:
The SC ITQ members have been connecting via email on policy advocacy to facilitate the international seed movement of quality seeds. The first update was on the SPS notification in Viet Nam G/SPS/N/VNM/148 and the second update was on the import condition of cucumber and bitter gourd seeds to Pakistan.
In regard to the SPS notification from Vietnam G/SPS/N/VNM/148 with the proposed adoption date on August 1, 2023 and entry into force on October 15, 2023, and concerns a proposed updated quarantine pest list that includes Tomato brown rugose fruit virus (ToBRFV) and others. APSA, CropLife Asia and ISF are preparing a joint letter to submit to the Director General, Plant Protection Department (PPD), Ministry of Agriculture and Rural Development in Viet Nam expressing a concern that ToBRFV was added without reference to PRA results, nor specifying commodity and crops.
On the import condition of cucumber and bitter gourd seeds to Pakistan, Cucurbit aphis-borne yellow virus (CABYV) was added as a quarantine pest on Pakistan import condition recently. This can create a big impact to farmers in Pakistan. Authorized labs in exporting countries (Thailand and Netherlands) have confirmed that there is no lab test available to conduct the test on CABYV. The seeds, therefore, are unable to move to Pakistan from anywhere in the world. The SC ITQ committee is discussing whether to provide the comments to Plant Quarantine in Pakistan that the pest should be removed.
Special Interest Group Field Crops:
The committee had no meeting this month but have continued to keep each other updated with APSA Secretariat on the action points from March meeting in regard to the webinar and APSA hybrid rice and hybrid corn study preparation. Stay tuned for more updates.
Special Interest Group on Vegetables and Ornamentals
The SIG Veg & Orn had no committee meeting this month but still have been communicating with each other via email. The survey on prospect Veg & Orn study tour was closed last month. The result has been summarized and will be discussed further in the upcoming committee meeting next month. Besides, the committee are also excited about the progress of many activities on going from their sub-groups namely, WIC, R&D Advisory group and DRT.
The Working Group of Integrated Vegetable Seed Companies or WIC
The first WIC meeting for this year was organized for a day on April 25 at Four Points by Sheraton, Bangkok, Thailand. It was a very productive meeting with a total of 14 member companies and 3 observers joining physically and nine companies joining online. During the meeting, members updated on progress and activities concerning the burning issues in the APAC region, University Connect Program, Disease Resistance Terminology (DRT) project and an update on the Seed Innovation and Protection Initiative (SIPI) project. Other new initiatives motioned include a proposal to establish a new a sub-group focused on vegetable seed production, and initiate a new survey amongst members to generate more ideas of new initiatives to work on together. Among them is to develop an agenda for APSA Young Club for the coming Asian Seed Congress. The next physical WIC meeting will be held on November 19 in Christchurch, New Zealand during the Asian Seed Congress.
The R&D Advisory Group,
The R&D committee would like to convey a sincere appreciation to Dr Divya Ashish, Monsanto Holdings Pvt Ltd for the great contribution to APSA R&D AG group since 2021. Dr Divya has moved to the product supply section in the company and we wish her the best. The committee had a meeting on April 11 to discuss a few topics namely APSA & ICAR-IIHR project proposal, ACRT, Large Seeded Vegetables & Brassicaceae Okra Round Table (LSV BO RT) 2024 preparation and APSA-World Vegetable Center Vegetable Breeding Consortium.
This month the group had a successful event on the APSA Solanaciars – Thank God It's Friday (TGIF) Session 1 on Speed Breeding: Challenges, Prospectus and Progress in Tomato and Peppers organized online on April 28th. Moderated by Mr Shreeshail Hadapad, the first speaker, Dr. Houcheng Liu, College of Horticulture of South China Agricultural University presented a topic on "Speed Breeding Scheme of Hot Pepper through Light Environment Modification" followed by a presentation from Dr. Sobhan Sajja, Senior Scientist & Cluster Leader (Crop Improvement Operations Team & Rapid Generation Advancement) ICRISAT on a topic of "Speed breeding facilities at ICRISAT". The Solanaciars TGIF session 2 on the Omics of Solanaceous Crops will be organized on June 23rd. APSA members who missed the first session can watch the webinar recordings via APSA Seed Academy platform. Register now in this link: 2023 APSA Solanaciars Thank God It's Friday - APSA Seed
The Disease Resistance Terminology Working Group or DRT,
Starting with the DRT Bitter gourd Powdery Mildew Subgroup; the good news is World Vegetable Center South and Central Asia office has received the phytosanitary certificate and start shipping seeds to member countries out of India. For the Watermelon Fusarium Wilt subgroup, members are reviewing watermelon ring test protocol while seeds from USDA are still under the phytosanitary process.
This is all for now for the short SC/SIG updates. Thank you very much and stay tuned for more updates next month.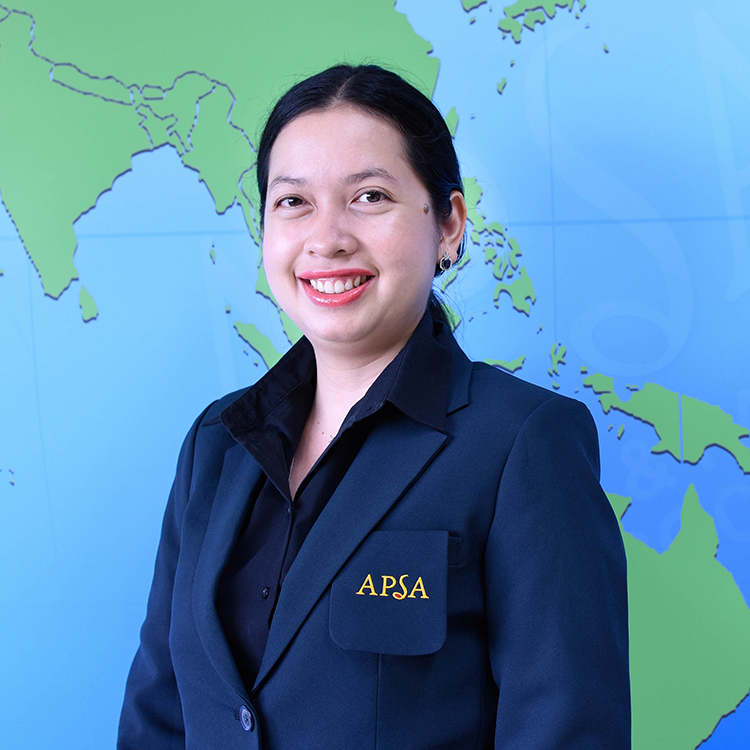 Kunaporn Phuntunil
APSA Technical Coordination Manager
---
Seed Industry News
International
Genome editing in ag webinar: The International Seed Federation (ISF) recently hosted a two-part webinar on "Current genome editing technologies, applications and evolution" on March 30 and April 6, 2023
UPOV Council appoints new Vice Secretary-General: The Council of the International Union for the Protection of New Varieties of Plants (UPOV) appointed Ms. Yolanda Huerta Casado, a national of Spain, to the post of Vice Secretary-General on March 23, 2023. . .
More from international seed industry news.
Australia
Phyto Certificates Update: May 1: Australia's Department of Agriculture, Fisheries and Forestry has notified its trading partners via the World Trade Organization's Committee on Sanitary and Phytosanitary Measures Notification system (G/SPS/N/AUS/558) that starting 1 May 2023, paper phytosanitary certificates (dates on or after May 1) for seed shipments bound for Australia must . . .
Ag imports on agenda in China trade talks: Australia has reaffirmed its commitment to improving agricultural ties with China following a ministerial meeting. This comes after Australia announced it had reached an agreement with China last week to resolve their dispute over barley imports.
Record cropping output predicted despite food shortages: The heavy rains that caused some food shortages in Australia have also boosted the country's crop exports, with farmers predicted to have their most valuable year ever. . .
More from Australia seed industry news
Bangladesh
Early harvest optimism, hope: Farmers in the Haor region of Bangladesh are working tirelessly to harvest their Boro season crops early, hoping to take them home before potential storms and flash floods strike.
Implementing solutions for high yielding rice: Bangladesh, which is the fourth-largest rice-producing country in the world, has been heavily reliant on high-yielding rice cultivation to increase its rice production, despite having around 1,000 indigenous rice varieties with better . . .
Bangladesh potato boom: Bangladesh, the third-largest potato producer in Asia, celebrates another year of success in potato exports. Last year, Bangladesh produced 11 million tons of potatoes, exporting almost . . .
More from Bangladesh seed industry news
China
Rapeseed breeding breakthrough: Chinese scientists have developed a new variety of rapeseed that could increase vegetable oil production in China, reducing the country's dependence on imported oils. The new breed has been designed to address constraints of winter sowing, such as . . .
Promoting seed industry development through legal means: Zhao Leji, the chairman of the National People's Congress (NPC) Standing Committee, has called for further consolidation of the legal basis for the seed industry's vitalization. . . .
Farmers urged to adopt innovative methods for domestic food security: Authorities in China are encouraging farmers to adopt high-yield crop varieties and better farming techniques to increase agricultural output and narrow the gap between experimental and actual yields. . . .
Leading agricultural scientists in China raise concerns about food security: At recent China Seed Congress and Nanfan Agricultural Silicon Valley Forum, officials, top experts and industry players acknowledged that China lags behind the US and other advanced economies in research and development for crop seeds, but they also pointed to strides made in recent years. . . .
Ag ministry weighs in on improved seeds contributions China's Ministry of Agriculture and Rural Affairs (MOA) has stated that the contribution of improved seeds to China's grain yield growth has reached 45 percent, with room for further improvement. . . .
Sanya shines as Chinese seed capital: The 2023 China Seed Congress was held in Sanya City, southern Hainan Province, where academics and experts gathered to discuss key issues in the seed industry. . . .
GE alfalfa, sugarcane among 'tranche' of new approvals in 2023: The Chinese Ministry of Agriculture and Rural Affairs or MARA announced the issuance of new and renewed biosafety certificates for a number of genetically engineered (GE) events, including . . .
More from China seed industry news
India
AP Chief directs seed disbursement: The Chief Minister of Andhra Pradesh, YS Jagan Mohan Reddy, has directed the officials of the Agriculture department to disburse the YSR Rythu Bharosa installment to eligible farmers in May before the kharif season begins. . . .
FAO recognizes India's strength in the seed sector: The Food and Agricultural Organization of the United Nations said the Indian seed sector could be useful for other countries. . . .
Wacky weather threatens winter crops: India's winter-sown crops, such as wheat, rapeseed and chickpeas, are at risk of damage from untimely rains and hailstorms just before harvesting begins, according to industry and weather department officials. . . .
Indian farmers shift from wheat to rapeseed as prices rise: The shift is leading to steady wheat plantings despite record high prices, according to farm ministry data. . . .
India working on GM seeds research, trials: India has been at the forefront of adopting advanced farming technologies to boost crop yield, enhance food security, and reduce reliance on imports to feed the country's growing population. . . .
More from India seed industry news
Indonesia
Modern farming urged in Sebauh: The Minister of Food Industries, Commodities, and Regional Development in Sebauh District has advised farmers and breeders to learn modern farming methods in order to increase their yields. . .
Certified mung bean seeds sought: In Indonesia, the commercialization of high-yielding mung bean seeds required collaboration between the government and the private sector. . . .
GM wheat gets green light for human consumption: The Indonesian government has approved the use of genetically modified (GMO) HB4 wheat, which is designed to better resist drought, for human consumption. . . .
More from Indonesia seed industry news
Japan
G7 Ag ministers meeting: Agriculture ministers from the Group of Seven (G7) industrialized nations met in Miyazaki, Japan to discuss ways to ensure stable food supplies as Russia's war against Ukraine threatens global food security. . . .
Green light for Crispr edited maize: The Japanese government has approved a high-starch maize variety that was edited using CRISPR-Cas9 technology. The genome-edited food product, which has had the waxy gene deleted, has an almost . .
New pesticide, herbicide regulations: Japan's Ministry of Health, Labour and Welfare has informed its trading partners via the World Trade Organization's Committee on Sanitary and Phytosanitary Measures Notification system several updates and proposals concerning agricultural chemical residue standards. . . .
More from Japan seed industry news
Korea
South Korea Aims to Boost Food Exports: The South Korean government aims to reach $10 billion in exports of farm and food items this year and $15 billion in 2027, according to the Ministry of Agriculture, Food and Rural Affairs. . . .
North Korea Orders Residents to Plant Sunflowers for Oil: Residents of the North Korean province of Kangwon have been ordered to plant sunflowers for cooking oil production. . . .
More from Korea seed industry news
Laos
Vietnam donates rice seeds: March 24: The 705 International Cooperation Company, under Vietnam's Ministry of Defence, donated 10 tonnes of rice seeds worth USD 18,290 to Oudomxay province in Laos to assist farmers. . . .
More from Laos seed industry news
New Zealand
Proposals to update pest lists, remove virus regulations: New Zealand's Ministry of Primary Industries (MPI) recently informed its trading partners via the World Trade Organization's Committee on Sanitary and Phytosanitary Measures Notification system several proposals to deregulate certain pests and viruses in seeds of several species. . . .
Plant breeders praise new PVR legislation: Plant breeders last November welcomed new Plant Variety Rights legislation. The PVR Bill, which replaces legislation first designed in 1987, was passed by the Parliament following an extensive consultation period. . . .
More from New Zealand seed industry news
Pakistan
Pakistan Recipient of Highest Funding in Asia from ADB: According to the annual report by the Asian Development Bank (ADB), Pakistan received the highest funding of any Asian country in 2022, with the ADB financing projects worth $5.5 billion and providing concessional loans of USD 2 billion. . . .
Pakistan Water Crisis Threatens Cotton Production: April 25: Pakistan is facing a water crisis as the country's water losses have exceeded its storage capacity, negatively impacting crops in the early Kharif season such as cotton. . . .
Opportunities for Seed Collaboration: A Chinese seed company, Hainan State Farms Nanfan Industrial Group, and the Pakistani embassy in China have agreed to explore opportunities to collaborate on breeding seeds. . . .
Balochistan to distribute rice seeds after Eid: The government of Balochistan will distribute free rice seeds and agricultural machinery to farmers in four districts with the help of a $5 million grant from the Asian Development Bank. . . .
Pakistan and South Korea collaborate on aeroponic technology: Pakistan and South Korea are collaborating on a project to produce potato seeds through aeroponic technology. . . .
Policymakers consider support price for cotton: Pakistan is experiencing a significant decline in cotton production, with a per-acre yield only half that of neighboring countries due to farmers switching to more profitable crops like rice, maize, and sugarcane. . . .
More from Pakistan seed industry news
Philippines
Department of Agriculture provides free potato seed tubers: March 22: The Department of Agriculture - Regional Field Office 2 (DA-RFO 2) has provided free potato seed tubers to farmers in Nueva Vizcaya to boost potato production in the province. . . .
Hybrid rice touted for increased production: President Ferdinand Marcos Jr. expressed his support for the use of hybrid rice to increase crop production for local farmers. . . .
Farmers urged to grow market-driven crops: Speaking at the Pampanga State Agricultural University in Magalang, Senator Imee Marcos urged farmers to grow crops that are in demand in the market in order to increase their income and improve their standard of living. .
More from Philippines seed industry news
Sri Lanka
Chia Tai Field Day 2023: February 7: Taking place at Chiang Mai Research Station in Hang Dong District of Chiang Mai, Chia Tai Seed hosted the "Chia Tai Field Day 2023" to highlight the company's plant breeding innovation and present high-quality seeds. . . .
Thailand Issues New GM Foods Regulations: February 2: Thailand recently issued two Ministerial Notifications, No. 431 and No. 432, to regulate GMOs and associated food products. . . .
More from Sri Lanka seed industry news
Thailand
First privately-owned seed lab receives accreditation: Bayer Thailand has become the first producer and exporter of high-quality seeds to be awarded the Accredited Seed Test Laboratory certification by Thailand's Department of Agriculture (DOA). . . .
More from Thailand seed industry news
Vietnam
Fruit and vegetable exports to hit USD 4 billion: Vietnam's fruit and vegetable exports are projected to reach an all-time high in 2023, exceeding the crucial USD 4 billion milestone, after increasing by 16.2% in the first quarter of 2023 compared to the same period in 2022. . . .
More from Vietnam seed industry news
Seed Industry News by country in alphabetical order
| | | | | | | | |
| --- | --- | --- | --- | --- | --- | --- | --- |
| Australia | Bangladesh | Cambodia | China | India | Indonesia | Japan | Korea, South |
| Laos | Malaysia | Myanmar | Nepal | New Zealand | Pakistan | Philippines | Singapore |
| Sri Lanka | Thailand | Turkey | Vietnam | Central Asia | Middle East | International | |
---
Sponsorship & Advertising Opportunities
As part of APSA's sustained digitalization and digitization efforts, in 2023 we're offering active members even more ways to directly reach Asia-Pacific seed industry decision makers -- in their inbox, on their desktop PCs, laptops, smartphone, tablets, and phablets alike, through our exciting new affiliate, sponsorship, marketing, communication, advertising and publicity opportunities.
We are pleased to announce our 2023 Digital Media Sponsorship Rates and Media Kit:
Don't hesitate, INQUIRE NOW!
Email: (komsak@apsaseed.org) or Mike (mike@apsaseed.org)
---
Asian Seed magazine Vol. 29 No.1 (Quarter 1, January - March 2023)
No password required
Volume 29, Issue One of Asian Seed & Planting Material reveals new strides in public-private, private-private partnerships and cooperation to build capacity and harmonize seed-specific phytosanitary standards and rules implementation in the region, exploring a new data-driven breeding app and platform to enhance advanced breeding programs, as well as making way with the University Connect program to link seed associations with agricultural academic institutions in concerted efforts to foster next-generation talent to ensure sustainable seed industry in a digitalized and fast-moving post-Covid era. Furthermore, APSA's new board and committee chairs are introduced, outcomes from the latest AGM, WIC and phytosanitary expert consultation meetings are covered, along with activities and plans of technical committees and regulatory affairs highlights and news from around the region.
---
Social Media​
© 2020, Asia and Pacific Seed Alliance, Ltd. Unless where otherwise stated, all content in this newsletter is protected by
Copyright © laws, and/or utilized under non-commercial "Fair Use" provisions. This Newsletter is sent to APSA active members, and select stakeholders and associates.
If you do not wish to receive this newsletter, please unsubscribe via this link.