Quality Seed | Quality Life
May 2023 Newsletter
Welcome to APSA's May 2023 Newsletter! New features, watch and listen the exclusive interview HERE.
Table of Contents
Introduction / Address from APSA ED
Dear APSA members, colleagues, associates and friends,
Welcome to the 2023 May newsletter. This month commenced with a successful APSA – WorldVeg consortium annual workshop at the headquarters of World Vegetable Center in Chinese Taipei. Joining consortium members and the WorldVeg team in Tainan were Kuna and Weeranuch of the APSA Secretariat, who gathered insights and feedback about the program; Don't miss these interviews – with WorldVeg Director General, Dr. Marco Wopereis, scientists and several member company reps – which are featured in this and next month's APSA Insights (see link below).
APSA values this strong collaboration with WorldVeg as the mission is meaningful to sustain the seed sector by bringing an innovation through improved germplasms to our farmers and APSA company members are the key driver force for the successful of this mission.
APSA Insights: This month we bring you interviews with Dr. Marco Wopereis and Dr. Roland Schafleitner. Stand by for next month for our follow up with Dr. Derek Barchenger, Dr. Narinder Dhillon, Dr. Ya Ping Lin and Dr. Assaf Eybishitz.
This month, we also sustained momentum with our public and private partnership (PPP) programs; from 15 – 18 May, the APSA Secretariat were pleased to welcome Mr. Khalil Hamid (Mekong US Partnership program manager, USDA) and Dr. Stephen Malone (Technical expert, USDA) in Thailand for discussions with the kingdom's Department of Agriculture, represented by Director General Rapeephat Chantarasriwong, and division heads, along with the president of THASTA, Dr. Boonyanat Nathwong, to review priorities on seed trade development for Thailand under the Mekong U.S. Partnership.
Following that, APSA Technical Advisor, Dr. Shivendra Bajaj, and I had the opportunity to participate in and provide training support to the NPPOs from seven countries (Bangladesh, Cambodia, Laos, Nepal, Philippines, Thailand, and Vietnam) who took part in the workshop on gap analysis consolidation and capacity building plans for the participating countries of the project (STDF/PG/755) titled "Strengthening phytosanitary compliance and public-private partnerships to boost seed trade in the Asia Pacific region." Held 22-23 May in Bangkok, the workshop was led by APAARI and technical implementing partners, including ISF, APSA, CropLife Asia, and ASTA. The main agenda covered the review of regulated seed pest lists, ISPM38, ISPM45, and seed portal development. I believe this program will serve as a great model of PPP to help strengthen seed trade in the region. We are eagerly looking forward to achieving milestones in this program together.
In addition to our PPP programs, we successfully organized the Seed Tech Webinar on May 16. The recording of this session has been updated on our APSA Seed Academy platform. We would like to encourage all voting representatives to explore the APSA Seed Academy platform and, if you wish to register your employees for this program, please feel free to contact Bobbie (komsak@apsaseed.org). We are continuing to add more courses to the platform for the upcoming webinar on seed technology and field crops, so please let us know your suggestions and feedback on the e-learning platform for the improvement of our program.
Regarding policy updates, this month we have received great news from CropLife Asia and CropLife Pakistan regarding the 5-year extension of 10% local seed production. More information can be found in the Pakistan Seed Industry News (see below).
We are all grateful to be meeting in person once again. During the WIC midterm last month, participants exchanged updates and views on several key burning issues affecting regional seed production and trade. These have been covered in detail in previous newsletters, as well as in our Seed Industry News section online and in Asian Seed Magazine.
Next, I would like to take the opportunity to welcome Mrs. Nathabhat Soontornpalin (Group Head – Sales) representing East West Seed Thailand to fulfill the remaining executive committee term of Mr. Wichai Laocharoenpornkul who recently retired. Mrs. Nathabhat will start participating in EC meetings in June and will also attend the Asian Seed Congress 2023. Her term will end before the Annual General Meeting on November 23, 2023.
Let me take this opportunity to congratulate APSA past president and honorary life member Dr. Zhang Mengyu on his recent retirement from Syngenta China. We are forever grateful for his great contribution to APSA and the Asian Seed Sector and we wish him a happy retirement. We recently interviewed him about his career and achievements and this interview will be featured in in the Asian Seed Magazine issue out at the end of next month, which will also include a number of other exciting announcements and content that you won't want to miss.
In the meantime, and in closing, a reminder for our APSA members who wish to participate in the Asian Seed Congress 2023 in Christchurch: the early bird rate of the registration fee is due by the end of June 2023. If you encounter any issues while registering on our congress website, please contact Mike (mike@apsaseed.org) or Bobbie (komsak@apsaseed.org). Our friends from NZGSTA and us are very excited to welcome you to Christchurch, New Zealand. In June, our EC members will have their first meeting in 2023 in Christchurch to review APSA's strategic plan and ensure that all arrangements are well prepared to welcome our delegates in November.
More details will be shared with you next month. Until then, stay safe and healthy. Thank you.
May Chodchoey,
APSA Executive Director
may@apsaseed.org.
---
THANK YOU to our digital media sponsors
---
APSA Membership Updates
Since the start of 2023, until today, we now have a total of 390 active APSA Members who have paid their dues (The number of Active members includes 30 New APSA Membership in 2023) and thus renewed their annual membership. For those who have yet to renew their membership for this year, we would like to remind you that it is now time to do so, as your membership privileges have been suspended as of April 1, 2023, which means you will not be able to register for any APSA activities, including the Asian Seed Congress 2023, registration for which opens at the start of May 2023.
For all members who have yet to renew their membership for 2023, you can still access the membership database to get your invoice for payment settlement. CLICK HERE for APSA Membership Dashboard Log-in Tutorial, which will help you to better understand how to sign-in to your account and navigate the Membership Dashboard.
Please be informed that we have successfully opened a new bank account with Standard Chartered Singapore, details below. And we are happy to inform you that you will now be able to settle online payment via Credit / Debit Card.
BANK DETAILS:
Beneficiary's account name: ASIA AND PACIFIC SEED ALLIANCE LTD.
Beneficiary's bank name: Standard Chartered Bank (Singapore) Limited
Beneficiary's bank Branch: Battery Road
Beneficiary's bank code: 9496
Beneficiary's bank address: 6 Battery Road, #08-01, Singapore 049909
Beneficiary's Account number (USD): 01-0-600568-5
GIRO/Standing instructions – SCBLSG22XXX
Swift code or IBAN #: SCBLSG22XXX
Please be advised that all invoices will be available to be viewed and downloaded now. To view, print and/or make payment for your invoice, please visit the APSA Member Dashboard.
Looking forward to your kind cooperation at your earliest convenience which will be highly beneficial for us and would be greatly appreciated.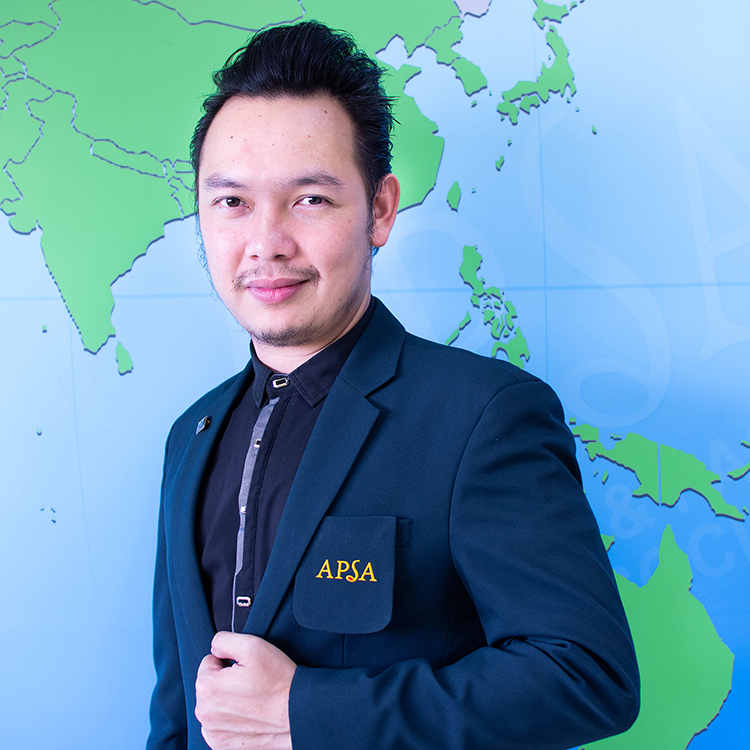 Mr. Komsak Kamjing (Bobbie)
APSA Membership Coordination Manager
---
Events
2023 APSA Field Crops Webinar on Millets
In celebration for the International Year of Millets (#IYM2023), APSA will be holding a Field Crops Webinar on Millets on the 15 June 2023. This webinar will feature 2 guest speakers: Dr. Vilas A. Tonapi, Former Director, ICAR – Indian Institute of Millets Research & Technical Consultant, Advanta Seeds who will discuss about "Enabling global millet makeover for food and nutrition security in the climate change scenario" and Dr Rajendra Singh Mahala, President Research – Field Crops, SeedWorks International Pvt. Ltd, who will talk on "Status of millets improvement and the way forward." Participation for this event is FREE for ALL ACTIVE APSA Members, but pre-registration is required.
For more details on agenda, speaker profile, and how to register, please visit https://web.apsaseed.org/events/2023-apsa-field-crops-webinar-on-millets
APSA Solanaciars TGIF Session 2
On Friday, 23 June 2023, APSA will be holding Session 2 of the 2023 APSA Solanaciars Thank God It's Friday Webinar Series. This session will focus on The Omics of Solanaceous Crops and will feature 2 guest speakers; Dr. Maarten Jongsma, Senior Researcher, Wageningen Plant Research Bioscience, the Netherlands and Dr. Byoung-Cheorl Kang, Professor, School of Plant Science and Center for Plant Molecular Genetics and Breeding Research, Seoul National University, South Korea. This event is exclusively for APSA members and is a great opportunity to learn more about improvement in breeding and cultivation in solanaceous crops and new variety release from participating companies.
For more details on event agenda, speaker profiler and how to register, please visit https://web.apsaseed.org/events/2023-apsa-solanaciars-tgif-session-2
Asian Cucurbits Round Table 2023
APSA is happy to announce that the Asian Cucurbits Round Table is back! This year's ACRT 2023 will focus on "The Challenges and Future Trends in R&D for Cucurbit Crops" and will be held 7 - 9 August 2023 at the Vajiranusorn Building, Kasetsart University in Bangkok, Thailand. The 3-day event will touch on various topics, such as: Regional disease trends in cucurbits, Molecular tools for cultivar improvement, Cucurbit crop improvement, Public - Private Partnership, Technology demonstrations, Student poster presentation and more. Participation for this event is for active APSA Members only, with registration fee ONLY 200 USD per person. We are also offering a special 10% discount and a very attractive ACRT 2023 Sponsorship Package, for those interested.
For more details on event agenda, speaker profiler and how to register, please visit https://web.apsaseed.org/events/asian-cucurbits-round-table-2023
Philippines Hybrid Rice & Corn Study Tour
APSA's Special Interest Group for Field Crops would like to invite all APSA members to attend a special "Hybrid Rice and Corn Study Tour in the Philippines". Organized by APSA SIG Field Crops Committee and Philippine Seed Industry Association (PSIA) in partnership with the Rice Board, The Study Tour will be held 17 – 23 September 2023.
The tour has been designed for participants to gain new knowledge on hybrid rice and hybrid corn, exchange practices and knowledge with institutions and seed companies in the Philippines. The program itinerary also includes a visit of leading field crops and seed processing companies, Philippine Rice Research Institute (PhilRice), International Rice Research Institute (IRRI), hybrid rice seed production and commercial demo and the National Rice Technology Forum Demonstration and Technology forum for hybrid rice.
Participation for the Hybrid Rice and Corn Study Tour is only 2,200 USD and will cover meals, local transportation in the Philippines (bus and one way air ticket to Davao) and hotel accommodations in the Philippines. Maximum participants allowed is 40 persons, where all delegates are responsible to cover their airport transfer in the Philippines and their round-trip travel between their country and the Philippines.
For more details on study tour agenda and how to register, please visit https://web.apsaseed.org/events/philippines-hybrid-rice-hybrid-corn-study-tour
2023 Asian Seed Congress
This year's 2023 Asian Seed Congress will be held at the Te Pae Christchurch Convention Center in Christchurch, New Zealand from the 20th to the 24th of November 2023 and is co-hosted by the New Zealand Grain & Seed Trade Association (NZGSTA). This year's congress will introduce a new program where delegates can benefit from an additional half day of trading and meetings. Also available at this year's congress will be 150 trading tables, 17 semi-private meeting rooms, 3 private meeting rooms and 30 regular exhibition booths and 2 super booths, all located on a single floor.
In just the first month alone, we already have over 225 delegates registered, 47 trading tables, 6 semi-private meeting rooms, 3 private meeting rooms and 15 exhibition booths booked. We
We recommend all APSA Members to register early since acquiring a visa to enter New Zealand may take up to 3-months for some countries. Register now and also benefit from the discounted Early-Bird Registration Fee of 700 USD per delegate. ASC 2023 Early-Bird Registration which will end 30 June 2023.
For more information on congress agenda, official floor plan, New Zealand Visa & Import Policy, how to register and other congress related details, please visit the official event page at https://web.apsaseed.org/asc2023
OTHER SEED INDUSTRY RELATED EVENTS
World Seed Congress 2023 (June 5 - 7, 2023)
This year's ISF World Seed Congress will be held 5 – 7 June 2023 in Cape Town, South Africa. The congress will be held in the Cape Town International Convention Center (CTICC), the leading convention center in the African continent and located in the heart of Cape Town. South Africa will gather seed professionals from all over the world for business, trading, exhibition, panel discussions, and plenty of networking opportunities.
This congress is not to be missed! If you are interested to learn more about the ISF World Seed Congress 2023, its agenda, registration & sponsorship details and how to attend, please visit https://congress.worldseed.org/
6th China International Seed Expo (CIEE 2023)
Attention international crop seed companies looking to gain entry and tap into one of the world's largest and most lucrative #cropseed markets, mark your calendars for the 6th China International Seed Expo (CIEE 2023), which is scheduled November 5-10, 2023 at the National Exhibition and Convention Center in Shanghai, China. Due to popular demand, this year's expo will again include a Crop Seed sub-area, showcasing products, services and technology from leading domestic and international Seed Company representatives. Prospective exhibitors should not hesitate to inquire and register as the May 31 registration deadline is rapidly approaching. More details, registration link: www.apsaseed.org/news/6th-ciie-crop-seed-exhibition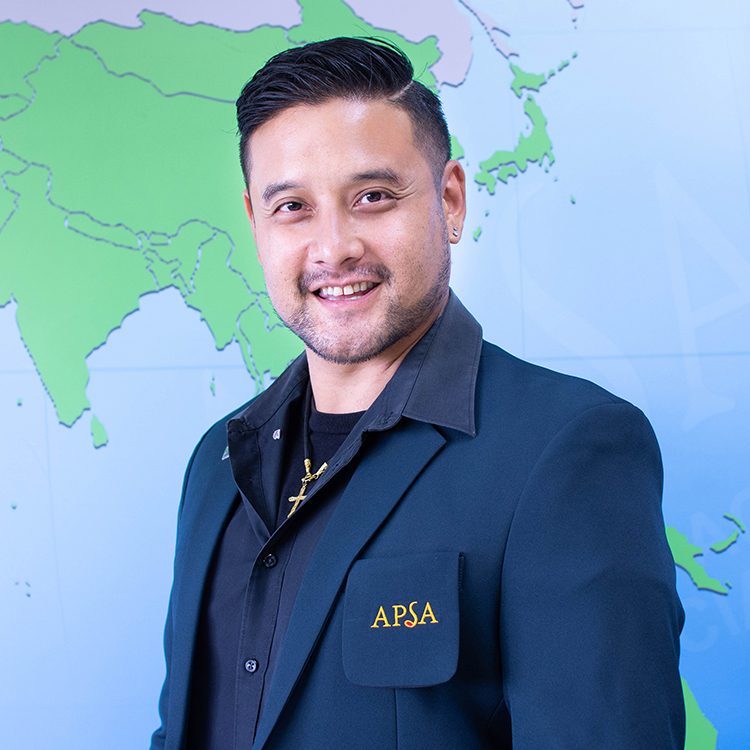 Mike Kingapayom
APSA Event Manager
---
Public-Private Partnerships
Welcome to Technical Affairs update. The same as before, let's start with the APSA-WorldVeg Vegetable Breeding Consortium.
We are happy to inform you that the registration for 2023 APSA-WorldVeg Vegetable Breeding Consortium(CLICK HERE to learn more about the consortium benefits)is still ongoing. Better benefits are provided to 2023 Consortium members including increase of free lines from 10 to 15, add hybrids in the exclusive lines, more training opportunities, and set up annual meeting for discussing special project ideas. For the new members who missed the Annual Workshop, we will share the meeting materials.
The Annual Workshop & the post-workshop tour of 2023 APSA-WorldVeg Vegetable Breeding Consortium were held on May 9-11, 2023, at World Vegetable Center Headquarters in Tainan. Besides the presentation of the WorldVeg scientist and the field demo of the consortium exclusive lines, the participants also held face to face discussion with WorldVeg scientists. A total of 79 participants joined the Annual workshop in Tainan physically, and 14 participants joined through Youtube broadcasting.
APSA-WorldVeg Vegetable Breeding Consortium Annual Workshop: Growing stronger with strengthened partnerships
The Asia & Pacific Seed Alliance (APSA)-World Vegetable Center Vegetable Breeding Consortium held its seventh annual workshop on 9-10 May 2023 at WorldVeg headquarters in Shanhua, Taiwan. Seventy-seven participants representing 35 consortium companies from 10 countries (Brazil, India, Indonesia, Japan, Malaysia, Pakistan, Philippines, Saudi Arabia, Taiwan and Thailand), two staff from APSA joined 18 WorldVeg staff for discussions, intensive presentations and information exchange on the Center's breeding work and field evaluations of elite breeding lines of tomato, pepper, and bitter gourd.
World Vegetable Center's mandate is to realize the potential of vegetables for healthy lives and resilient livelihoods. "The link we have with seed company is essential. There is no way our improved materials can get to farmers without private sectors", said Marco Wopereis, WorldVeg Director General. "We started with 19 member companies in 2017, and now our numbers expand to 51. Your report on the seed sales that have linked to our materials that keeps us real-time dashboard impact and shape our breeding objectives. I am very proud of this consortium. Work together we can achieve more in the future".
Speaking of WorldVeg benefits, an exclusive bitter gourd field demo for the Bitter Gourd Project participating members will be held on August 9-10 at WorldVeg's Research & Training Station at Kamphaeng Saen, Thailand. More details will be shared later.
If you have any problem or need help from APSA Secretariat, pls contact APSA Partnership Program Manager Ms. Xiaofeng Li at xiaofeng@apsaseed.org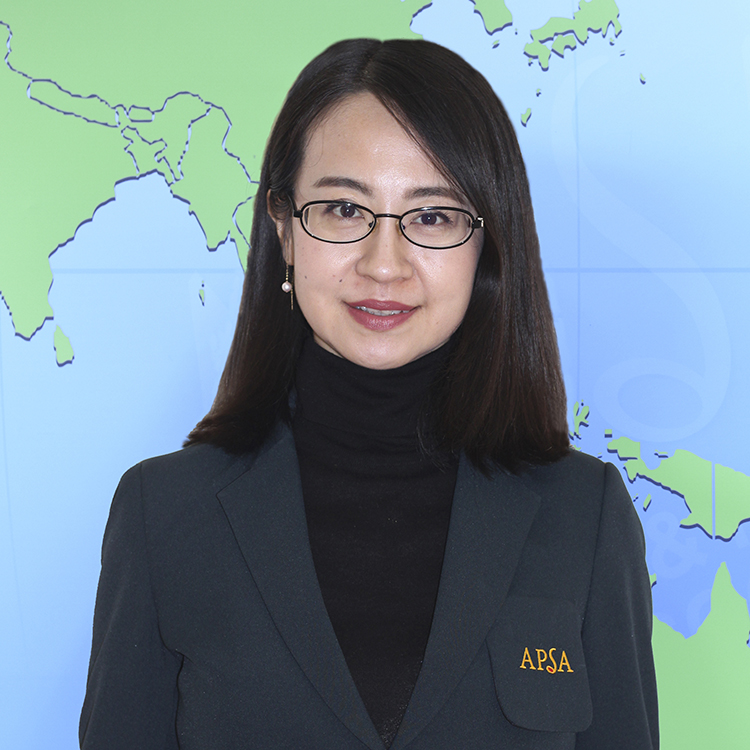 Ms. Xiaofeng Li
APSA Partnership Program Manager
---
Technical Affairs Updates
Standing Committees and Special Interest Groups
The following is a summary review of the APSA SC/SIG activities this month.
Standing Committee on Seed Technology:
The committee had its 2nd quarter meeting on May 25th to start planning and brainstorming for the Seed Technology Technical Session and the Techno Commercial Demonstration in November.
Furthermore, the first APSA Seed Technology Webinar on Seed Priming, held on May 16, was successfully organized with almost 200 live participants. A recorded webinar video, presentations, and a Q&A list are available for free access through the APSA Seed Academy Platformv, where the APSA voting representative receives one free username and password. Members can also access other interesting learning courses on this platform, including seed technology and field crop topics. Certificates of completion will be given according to the name of the account joining when completing each course.
If you or your company needs more accounts for your colleagues, please contact Bobbie (komsak@apsaseed.org) to gain additional access.
The price is for 4 months (starting from the payment date):
USD 150 for 5 learners per APSA member organization
USD 250 for 10 learners per APSA member organization
USD 400 for 20 learners per APSA member organization
Standing Committee on IPR & Biodiversity:
After the busy month of April organizing the physical APSA Seed Association meeting in Bangkok, with a lot of knowledge sharing on IPR & biodiversity, the SC IPR & Biodiversity Committee did not have a committee meeting this month. However, they still kept each other updated on the first draft of the APSA Congress Workshop and the Technical Session on IPR & Biodiversity, such as PVP, farmers' rights and breeders' rights, and EDV issues. The next meeting will be held in the third quarter of the year.
Standing Committee on International Trade & Quarantine:
The committee had its 2nd quarter meeting on May 16th to wrap up the 9th Phytosanitary Expert Consultation's report and survey results, which provided a very high level of satisfaction overall. The survey results also provided valuable comments on topics to be focused on more in the next Phytosanitary Expert Consultation, such as the regulated pest list for seeds, Systems Approach, and ePhyto. The committee also moved forward with planning the 10th Phytosanitary Expert Consultation, tentatively scheduled in March 2024 in the Philippines.
Special Interest Group Field Crops:
The committee met on May 26th for the 2nd quarter APSA SIG Field Crops committee meeting to recap and discuss activities this year, namely the 2023 APSA Field Crops Webinar to celebrate the International Year of Millets (#IYM2023) with 2 prominent speakers, as Mike mentioned in the event section. They are also very excited to launch the APSA Hybrid Rice & Corn Study Tour in the Philippines, co-organized with the Philippine Seed Industry Association (PSIA) in partnership with the Rice Board. The tour will be held from September 17th to 23rd, with limited seats, so register soon. Last but not least, the committee also planned the November Technical Session on Field Crops, which will surely be another interesting session.
Special Interest Group on Vegetables and Ornamentals:
The SIG Veg & Orn committee met on May 17th for the 2nd quarter committee meeting with updates from subgroups, WIC, DRT, and the R&D Advisory group on Veg & Orn. The committee also agreed on the most voted study tour topic on urban and hi-tech farming. They are now considering a few countries for this tour, tentatively in October this year. Besides that, they also updated and brainstormed on other activities, such as the APSA–ISTA seed quality management workshop and technical session topics for Veg & Orn in November.
The Working Group of Integrated Vegetable Seed Companies or WIC:
This month, WIC has been working on action points from the April WIC meeting. Members are requested to complete a survey on WIC's new initiative to conclude on new activities for the group. They are also working to gather more information on the proposal to form a new sub-group focused on vegetable seed production, as well as the ongoing MOU review and revision with universities in the APAC region under the University Connect Program initiative.
The R&D Advisory Group:
The R&D committee keeps constant updates to each other via email regarding activity planning. Starting from the APSA Solanaciars – Thank God It's Friday (TGIF) Session 2, to be held on June 23rd, the theme is "The Omics of Solanaceous Crops" with two well-known researchers, Dr. Maarten Jongsma and Dr. Byoung-Cheorl Kang, speaking on the topics of "Receptomics and EntoLab: two novel platforms enabling breeding of vegetables for human taste and health benefits and insect resistance" and "Advances in pepper breeding using new breeding technologies," respectively. This will be followed by the opening of registration for the 2023 Asian Cucurbits Round Table – II, to be held on August 7-9.
Regarding the public-private partnership, the APSA-ICAR IIHR project on Breeding for Chilli Leaf Curl Disease (ChiLVD) and South East Asian Thrips (Thrips parvispinus) resistance in Chilli is now officially closed for registration, with 10 companies joining. Stay tuned for more updates after the committee meeting next month.
The Disease Resistance Terminology Working Group or DRT:
First is an update from the DRT Bitter gourd Powdery Mildew Subgroup: Unfortunately, the World Vegetable Center South and Central Asia office received a return of seed consignments because DHL requested additional documents, such as a seed license, which WorldVeg could not provide. The group had a meeting at the end of this month to discuss the way forward to export bitter gourd seeds from India with DRT member companies from India. As for the Watermelon Fusarium Wilt subgroup, the online meeting will be organized once seeds from USDA have completed the phytosanitary process and are sent to APSA.
That's all for now for the short SC/SIG updates. Thank you very much, and stay tuned for more updates next month.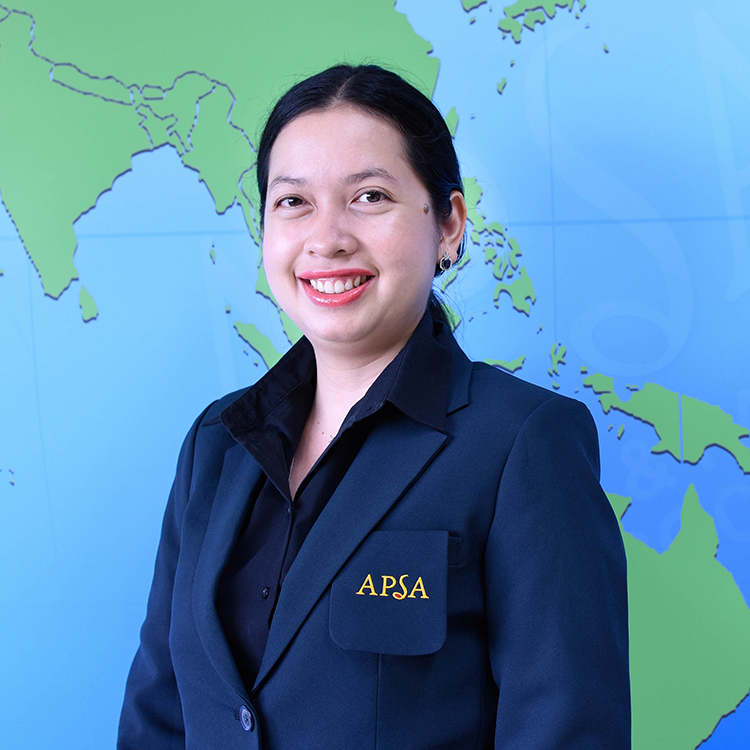 Kunaporn Phuntunil
APSA Technical Coordination Manager
---
Seed Industry News
International
Plant Treaty projects get $11mn in funding: May 12: Twenty-eight projects have been approved for support from the Benefit-sharing Fund (BSF) by the Standing Committee on the Funding Strategy and Resource Mobilization of the International Treaty on Plant Genetic Resources for Food and Agriculture.
FAO Food Price Index bumps up in April: May 5: The Food and Agriculture Organization of the United Nations (FAO) has reported that the global food price index increased in April 2023 for the first time in a year. . . .
Updated production and trade forecasts: May 5: The Food and Agriculture Organization (FAO) released a Cereal Supply and Demand Brief with revised forecasts for global wheat production in 2023. . . .
Fertilizer imports to EU to be carbon scrutinized: The EU plans to implement the world's first carbon border adjustment mechanism (CBAM) from October 2023. . .
Lulu Rodriguez Appointed Interim Director of Iowa State's Seed Science Center: May 5: Following the retirement of Manjit Misra, Lulu Rodriguez has been appointed as the interim director of Iowa State University's Seed Science Center (SSC) . . .
Ukraine plant genetic material relocated: May 2: On May 1, the Food and Agriculture Organization of the United Nations (FAO), supported by the EU, relocated a significant collection of plant genetic samples from Kharkiv, Ukraine, to a secure location in the western part of the country. . . .
Global Report on Food Crises: May 3: The recently published Global Report on Food Crises reveals that in 2022, the number of people facing acute food insecurity reached a staggering 258 million across 58 countries. . . .
More from international seed industry news.
Australia
Heavy rains cause potato shortage: May 25: Excessive rainfall, flooding, and resilient fungal infections have caused waterlogged and infected potatoes leading to a fall in production in the past year. . . .
Australian fined $5,500 for smuggling seeds into the country: May 24: An Australian traveler was fined $5,500 for smuggling seeds into the country at Brisbane International Airport. . . .
Record-breaking cotton yield anticipated: May 24: Australia's cotton growers are projected to yield their largest-ever harvest, driven by an ideal growing season in southwestern Queensland. . . .
Lower yields forecast despite positive growing conditions: May 2: Beneficial downpours in Western Australia have encouraged an early planting season for growers. . . .
More from Australia seed industry news
Bangladesh
Delegates observe modern rice research at IRRI: May 23: A delegation from Bangladesh Agricultural Development Corporation (BADC) recently toured the International Rice Research Institute's (IRRI) South Asia Regional Centre in Varanasi. . . .
Sunflower seeds offer hope for domestic cooking oil: May 24: Bangladesh currently imports 88 percent of its 2.4 million-tonne annual cooking oil demand. . . .
Bangladesh eases fumigation requirement on U.S. cotton: May 23: The Bangladesh government has lifted its long-standing fumigation requirement on U.S. cotton imports, saving time and money for Bangladeshi mills. Previously, the mills were paying over a million dollars per year for unnecessary fumigation costs. . . .
Bumper Onion Seed Harvest Brings Hope for Faridpur Farmers: May 22: Onion seed farmers in Faridpur, Bangladesh, are celebrating a bumper harvest this year thanks to favorable weather conditions during cultivation. . . .
Chia seed cultivation presents a profitable opportunity in Rajshahi: April 12: Chia seeds are now being grown in Bagha upazila of Rajshahi district due to their low production cost, good yield, and high market price. . . .
More from Bangladesh seed industry news
Cambodia
IRRI proposes low-GI paddy seed in Cambodia: May 17: The International Rice Research Institute (IRRI) has proposed developing low-sugar paddy seeds, known as low glycemic index or low GI paddy seeds, in Cambodia. . . .
More from Cambodia seed industry news
Central Asia
Wheat, bean and maize project in Georgia: May 12: The Standing Committee on the Funding Strategy and Resource Mobilization of the International Treaty on Plant Genetic Resources for Food and Agriculture approved the project titled "Strengthening linkages between in-situ/on-farm and ex-situ conservation of local Plant Genetic Resources for Food and Agriculture from Georgia and use for adaptation to climate change." . . .
Locust outbreak threatens Afghan food security: May 10: The Food and Agriculture Organization of the United Nations (FAO) has issued a warning about a severe outbreak of the Moroccan Locust in eight provinces of North and Northeast Afghanistan, which are crucial wheat-producing areas. . . .
More from Central Asia seed industry news
China
China develops 1,050 mutant plant varieties for food security: May 25: China has officially registered 1,050 mutant plant varieties across 46 species, utilizing nuclear technology to address food security and climate change. . . .
China cancels large orders of US corn: May 24: China has canceled over 800,000 tonnes of U.S. corn orders as buyers wait for cheaper options later in the year. . . .
Extreme rainfall threatens rice yields and food security: May 14: Extreme rainfall in China has caused an 8% decline in rice yields over the past two decades, warns a recent study. . . .
More from China seed industry news
India
Agricultural Support Boosts Crop Cultivation: May 26: The directorate of agriculture is facilitating smooth paddy crop sowing during the upcoming Kharif season. They have distributed Jaya, Jyoti, and Karjat paddy seeds at a 50% subsidy. . . .
Analysis of fungal and insect infestations in wheat and rice: May 25: In an academic study published in Nature, wheat and rice samples, sourced from Eastern UP and Gurgaon district Haryana, were analyzed for moisture content and subjected to mycological studies. . . .
Major crop production records expected: May 26: India is projected to achieve record-breaking production of major crops, such as rice, wheat, and sugarcane, according to the Union Agriculture Ministry. . .
Record wheat harvest expected despite unseasonal rains: May 25: India is set to achieve a record wheat harvest of 112.7 million tonnes in 2023, despite lower crop yields due to unseasonal rains. . . .
Telangana Aims to Be Global Seed Hub: May 24: Telangana State Agriculture Minister, S Niranjan Reddy, emphasized the state's goal of becoming a seed hub for the world. Speaking at the Seed Mela-2023, he urged steps to reduce seed imports and highlighted government efforts to improve agriculture and support farmers. . . .
IIWBR to produce basmati and non-basmati seeds: May 19: Due to the need to meet the growing demand for quality paddy seeds and leverage available crop resources during the off-season, the ICAR-Indian Institute of Wheat and Barley Research (IIWBR) has partnered with ICAR-IARI, Delhi, to produce high-quality seed varieties of basmati rice. . . .
More from India seed industry news
Laos
Root and tuber crop project funding: May 12: The Standing Committee on the Funding Strategy and Resource Mobilization of the International Treaty on Plant Genetic Resources for Food and Agriculture approved the project titled "Enhancing the capacity of smallholder farmers to improve productivities and value-added of root/tuber crops for commercialization and sustainable development" in LaoPDR. . . .
More from Laos seed industry news
Nepal
Underutilized species project gets funding: May 12: The Standing Committee on the Funding Strategy and Resource Mobilization of the International Treaty on Plant Genetic Resources for Food and Agriculture recently approved the project titled "Enhancing conservation and utilization of plant genetic resources in Nepal for food and nutrition security under unpredictable environmental conditions." . . .
More from Nepal seed industry news
Pakistan
Five year grace on local seed production mandate: May 2023: APSA has been informed by its stakeholders that the government of Pakistan recently granted a five-year grace period for implementation of its previously announced rule 4(8)(b)(iv) that mandated for seed importing companies to produce at least 10 percent of seed of its imported varieties locally in the first year (initially intended to commence 2022), and no less than 50 percent within five years. . . .
Quality seed key to enhanced Punjab cotton production: April 27: The commissioner of Punjab's Multan division, Amir Khattak, chaired a meeting on cotton cultivation and emphasized the urgent need to increase cotton production in Multan division and across the province. He highlighted the importance of quality seed preparation and instructed officials to ensure its availability with expert consultation. . . .
More from Pakistan seed industry news
Philippines
RCEP opposing forces point to lapsed conditionalities: May 27: A deadline for the Executive Branch to submit a comprehensive strategy and plan to meet the conditionalities of the Regional Comprehensive Economic Partnership (RCEP) agreement passed on May 21. . .
World Bank green lights $100mn ag project in Mindanao: May 27: The World Bank has approved the Mindanao Inclusive Agriculture Development Project (MIADP) in the southern Philippines, worth $100 million. . . .
Urban hydroponics training: May 25: The Department of Agriculture-Regional Field Office (DA RFO)-10 in the Philippines, led by Regional Executive Director Carlene C. Collado, organized a Simple Nutrient Addition Program (SNAP) Hydroponics Training in Cagayan de Oro City. . . .
Funding for traditional rice, indigenous vegetables and other crops: May 12: The Standing Committee on the Funding Strategy and Resource Mobilization of the International Treaty on Plant Genetic Resources for Food and Agriculture has approved two projects in the Philippines.
More from Philippines seed industry news
Singapore
Successful GLP training enhances agricultural researchers' skill: May 9: The Asia-Pacific Association of Agricultural Research Institutions (APAARI) recently organized a highly successful Good Laboratory Practices (GLP) training program in Singapore from 2 to 5 May 2023. . . .
More from Singapore seed industry news
Thailand
Seed sector comes together at Thailand's 17th NSC: The 17th National Seed Conference was held 23-24 May 2023 at the Vajiranusorn Building of Kasetsart University's Bang Khen campus in Bangkok. . . .
More from Thailand seed industry news
Vietnam
Industry responds to Viet Nam pest list update: May 15: APSA with the International Seed Federation and CropLife Asia submitted a joint statement to Viet Nam's National Plant Protection Organization, outlining several "Concerns Regarding Vietnam's List of Quarantine Pests. . . .
Declining domestic flower supply sparks need for support: April 27: The domestic flower supply is decreasing causing a rise in imports, prompting calls for government support of Ho Chi Minh City's ornamental flower industry. . . .
High-yield TBR97 rice evaluation a success: April 27: Sa Master District Agricultural Service Center and ThaiBinh Seed Co., Ltd. organized a seminar to evaluate TBR97 rice variety. . . .
More from Vietnam seed industry news
Seed Industry News by country in alphabetical order
| | | | | | | | |
| --- | --- | --- | --- | --- | --- | --- | --- |
| Australia | Bangladesh | Cambodia | China | India | Indonesia | Japan | Korea, South |
| Laos | Malaysia | Myanmar | Nepal | New Zealand | Pakistan | Philippines | Singapore |
| Sri Lanka | Thailand | Turkey | Vietnam | Central Asia | Middle East | International | |
---
Sponsorship & Advertising Opportunities
As part of APSA's sustained digitalization and digitization efforts, in 2023 we're offering active members even more ways to directly reach Asia-Pacific seed industry decision makers -- in their inbox, on their desktop PCs, laptops, smartphone, tablets, and phablets alike, through our exciting new affiliate, sponsorship, marketing, communication, advertising and publicity opportunities.
We are pleased to announce our 2023 Digital Media Sponsorship Rates and Media Kit:
Don't hesitate, INQUIRE NOW!
Email: (komsak@apsaseed.org) or Mike (mike@apsaseed.org)
---
Asian Seed magazine Vol. 29 No.1 (Quarter 1, January - March 2023)
No password required
Volume 29, Issue One of Asian Seed & Planting Material reveals new strides in public-private, private-private partnerships and cooperation to build capacity and harmonize seed-specific phytosanitary standards and rules implementation in the region, exploring a new data-driven breeding app and platform to enhance advanced breeding programs, as well as making way with the University Connect program to link seed associations with agricultural academic institutions in concerted efforts to foster next-generation talent to ensure sustainable seed industry in a digitalized and fast-moving post-Covid era. Furthermore, APSA's new board and committee chairs are introduced, outcomes from the latest AGM, WIC and phytosanitary expert consultation meetings are covered, along with activities and plans of technical committees and regulatory affairs highlights and news from around the region.
---
Social Media​
© 2020, Asia and Pacific Seed Alliance, Ltd. Unless where otherwise stated, all content in this newsletter is protected by
Copyright © laws, and/or utilized under non-commercial "Fair Use" provisions. This Newsletter is sent to APSA active members, and select stakeholders and associates.
If you do not wish to receive this newsletter, please unsubscribe via this link.