Quality Seed | Quality Life
January 2023 Newsletter
Welcome to APSA's January 2023 Newsletter! New features, watch and listen the exclusive interview HERE.
Table of Contents
Introduction / Address from APSA ED
Dear APSA members,
Welcome to the first APSA newsletter of the new year.
First, let me take this opportunity to thank all our Secretariat staff, as well as technical and executive committee members for ensuring smooth operations these past few months in my partial absence.
As is our tradition in Bangkok, every year we make rounds to wish all of our Thai partners and stakeholders a Happy New Year.
Click here
to see all of our Thai stakeholder New Year greetings photos from earlier this month.
As you know, I've been on maternity leave since October, though have been checking my email, and joining APSA meetings regularly, to not miss a beat.
These past few months have been an eye-opening experience for me as a new mother, and in February, I will formally return to my full-time duties at the office.
Suffice to say there is much lined up in the weeks and months ahead.
With China finally lifting most pandemic-related restrictions earlier this month, joining other countries in the region that opened up in the second half of last year, the seed industry is relieved to once again return to some normalcy and once again be able to meet face-to-face for business travel and meetings abroad.
Though of course, we will continue to operate in hybrid mode wherever appropriate to ensure we can engage with members and stakeholders more regularly around the world.
Next, let me formally welcome the newest member to APSA family:
Dr. Shivendra Bajaj has commenced as our new Technical Advisor. I've worked with him on a number of projects over the years, and am quite pleased to have this opportunity to work with him to enhance our technical programs this coming year. Be sure to read the announcement about him
here
, and see below for our exclusive interview with him.
Exclusive Interview with APSA's new Technical Advisor
Speaking of technical affairs updates, our committees have recently been informed of several important updates related to seed movements, as follows.
Aside from this, see more seed industry news links, membership announcements, technical affairs updates and upcoming events below.
With that, Happy New Year 2023, and likewise, Happy Lunar New Year to all of our Chinese, Korean and Vietnamese members, associates and friends. Here's to a prosperous and productive year ahead.
Catch up again soon.
May Chodchoey,
APSA Executive Director
may@apsaseed.org.
---
THANK YOU to our digital media sponsors
---
APSA MEMBERSHIP Reminders and Updates
As the New Year of 2023 has just begun, I would like to remind you that it is now time to renew your APSA 2023 Membership and enjoy exclusive access to APSA's membership database and business directory, enabling you to link up with both public and private sector decision makers and expand your business regionally and globally via exclusive networking opportunities with leading seed enterprises and organizations. CLICK HERE for APSA Membership Dashboard Log-in Tutorial, which will help you to better understand how to sign-in to your account and navigate the Membership Dashboard.
APSA Membership term is 1 January through 31 December and membership renewal fees are due 1 January each year. Unpaid dues as of March 31 will result in disqualification from membership privileges. APSA Membership Fees are non-refundable and we do not provide pro rata membership rates.
Since the start of 2023 and until today, we now have a total of 106 active APSA Members who have renewed their 2023 Membership.
Please be informed that we have successfully opened a new bank account with Standard Chartered Singapore, details below. And we are happy to inform you that you will now be able to settle online payment via Credit / Debit Card.
BANK DETAILS:
Beneficiary's account name: ASIA AND PACIFIC SEED ALLIANCE LTD.
Beneficiary's bank name: Standard Chartered Bank (Singapore) Limited
Beneficiary's bank Branch: Battery Road
Beneficiary's bank code: 9496
Beneficiary's bank address: 6 Battery Road, #08-01, Singapore 049909
Beneficiary's Account number (USD): 01-0-600568-5
GIRO/Standing instructions – SCBLSG22XXX
Swift code or IBAN #: SCBLSG22XXX
Please be advised that all invoices will be available to be viewed and downloaded now. To view, print and/or make payment for your invoice, please visit the APSA Member Dashboard.
Looking forward to your kind cooperation at your earliest convenience which will be highly beneficial for us and would be greatly appreciated.
Mr. Komsak Kamjing (Bobbie)
APSA Membership Coordination Manager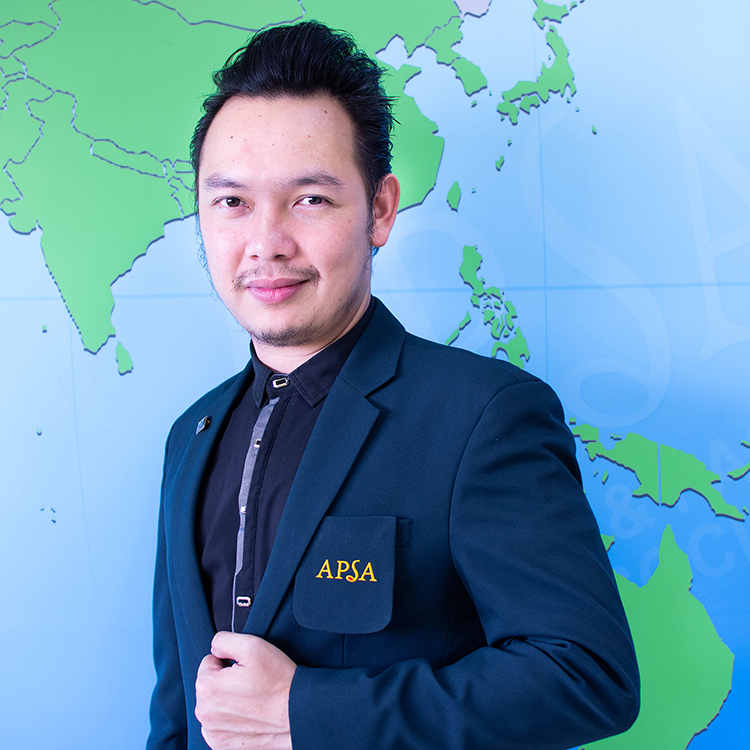 Mr. Komsak Kamjing (Bobbie)
APSA Membership Coordination Manager
---
Events
International Symposium on Data Driven Breeding
APSA, in collaboration with SIP Japan, The University of Tokyo, Listen Filed. Co., Ltd., Kazusa DNA Research Institute, Kasetsart University (KU), and the National Science and Technology Development Agency (NSTDA) will be holding the International Symposium on Data Driven Breeding from 20 – 22 February 2023 in Bangkok, Thailand. This event gives great exchange of information among scientists, breeders and system developers and is essential for further development for data-driven breeding. At the symposium, scientists and breeders from Thailand and neighboring countries as well as Japan will exchange information about current status of practical and data-driven breeding. It is expected that the symposium will be an opportunity for further development and dissemination of breeding methods that contribute to the development of agriculture in Asia. Registration Fee to participate in this event is only 75 USD per person, with a maximum of 75 participants allowed.
For more information regarding the event, its agenda and how to register, please visit https://web.apsaseed.org/events/intl-ddb-symposium
7th International Agriculture Students Symposium
The International Agriculture Students Symposium (IASS) will be held physically in Malaysia from the 20th of February to the 1st of March 2023. This event is a biennial international program hosted by Faculty of Agriculture, Universiti Putra Malaysia (UPM) since 2009. It provided a great opportunity for students worldwide to gather and exchange their perspectives and ideas on food and agriculture issues in the world.
In the year of 2023, while the world is recovering from the COVID-19 pandemic, Faculty of Agriculture, Universiti Putra Malaysia (UPM) is organizing 'The 7th International Agriculture Students Symposium (7th IASS)' to provide local and international students from our global partner universities with a physical platform to gather and exchange knowledge related to agriculture and also discuss their roles in food security with the theme of "Youth Involvement and Innovation for Food Security."
For more details on this event, on how to register and for sponsorship details, please visit https://web.apsaseed.org/events/7th-iass
OTHER SEED INDUSTRY RELATED EVENTS
Bangladesh Seed Congress 2023 (February 11-13, 2023)
The Bangladesh Seed Association in association with the Ministry of Agriculture, Government of the People's Republic of Bangladesh is organizing the Bangladesh Seed Congress 2023 from 11-13 February 2023 at the Bangabandhu International Conference Centre, Agargaon, Sher-e-Bangla Nagar, Dhaka. This seed congress will be held with the participation of various organizations including reputed seed companies, seed dealers, research institutes, seed associations of different countries, International Development Organizations, Agricultural Universities, Ministry of Agriculture, Ministry of Commerce, Ministry of Industry, Ministry of Planning and many more. This congress will consist of 50 exhibition booths, 8 pavilions, 40 trading tables and various National & International Seminars.
If you are interested to learn more about the Bangladesh Seed Congress 2023, its agenda, registration & sponsorship details and how to attend, please visit http://bsabd.org/bangladesh-seed-congress
Indian Seed Congress 2023 (March 2 - 4, 2023)
The National Seed Association of India (NSAI) is pleased to invite you to the Indian Seed Congress 2023 (ISC 2023), the 11th edition of the Annual Global Seed Industry event which will be organized in the capital of India, New Delhi, from 2 – 4 March, 2023. The Indian Seed Congress (ISC) is NSAI's annual flagship event. It is the biggest seed congress of Southeast Asia bringing together industry, scientists & governments from across the global. ISC showcases the latest trends and views of the seed sector; voices their concerns; deliberates on new technological advances to tackle obstacles to growth. ISC is an innovation hub where the barriers are removed, and new technology development and innovations are introduced. It provides a chance for delegates to exhibit new products and services across networks for better business development. The Indian Seed Congress provides a platform for the seed Industry to interact closely with technology developers, sector development officials and policymakers.
If you are interested to learn more about the Indian Seed Congress 2023, its agenda, registration & sponsorship details and how to attend, please visit https://isc.nsai.co.in/
AFSTA Congress 2023 (March 6 - 8, 2023)
The 23rd African Seed Trade Association (AFSTA) Annual Congress will be held in the wonderful city of Dakar, Senegal from 6 – 8 March 2023. The AFSTA congress provides great opportunities for the seed industry stakeholders to network and trade, and also to provide information on the latest policy developments that have the potential to impact seed trade activities in Africa.
This year's AFSTA congress will discuss the state of implementation of the harmonized seed trade policies and regulations by member States, as well as the Africa Free Trade agreement and its potential impact on the Seed Industry, as AFSTA remains relentless in advocating for improvement of the seed trade within Africa, a key mandate for the association. The organizers also invites you to showcase your products and services by booking an exhibition booth, reserved a trading table for delegates trade negotiations and/or advertise in the African Seed Magazine.
If you are interested to learn more about the AFSTA Congress 2023, its agenda, registration & sponsorship details and how to attend, please visit https://www.afsta.org/congress/
World Seed Congress 2023 (June 5 - 7, 2023)
This year's ISF World Seed Congress will be held 5 – 7 June 2023 in Cape Town, South Africa. The congress will be held in the Cape Town International Convention Center (CTICC), the leading convention center in the African continent and located in the heart of Cape Town. South Africa will gather seed professionals from all over the world for business, trading, exhibition, panel discussions, and plenty of networking opportunities.
Registration is now open, until 26 May 2023.
This congress is not to be missed!
If you are interested to learn more about the ISF World Seed Congress 2023, its agenda, registration & sponsorship details and how to attend, please visit https://congress.worldseed.org/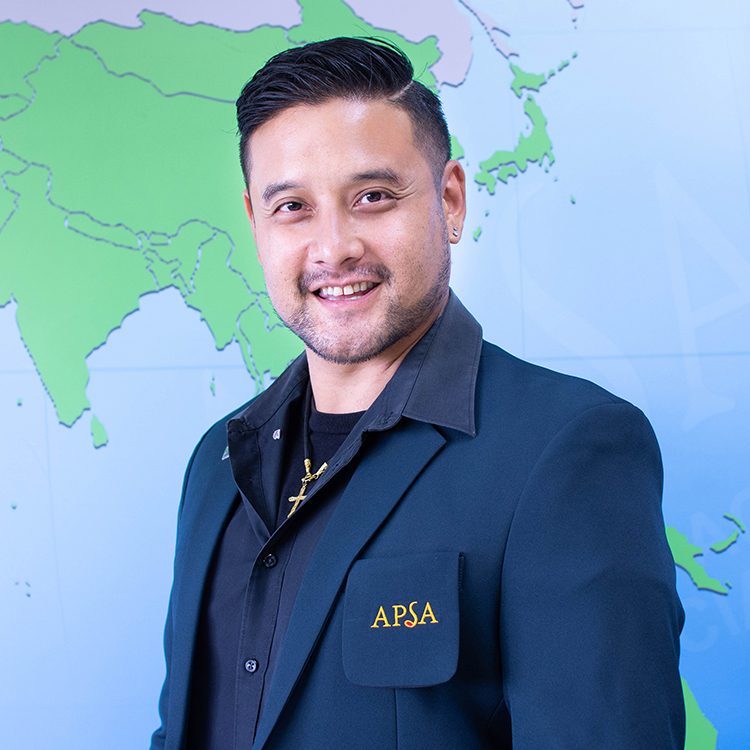 Mike Kingapayom
APSA Event Manager
---
Public-Private Partnerships
Welcome to Technical Affairs update. The same as before, let's start with the APSA-WorldVeg Vegetable Breeding Consortium.
We are happy to inform you that the registration for 2023 APSA-WorldVeg Vegetable Breeding Consortium(CLICK HERE to learn more about the consortium benefits) and its Annual Workshop are now open, please CLICK HERE to register. Better benefits are provided to 2023 Consortium members including increase of free lines from 10 to 15, and hybrids have also been added amongst the exclusive lines. There will be more training opportunities, and we're setting up an annual meeting for discussing special project ideas.
The Annual Workshop and Field Demonstration will be held at WorldVeg's headquarters in Tainan on May 9-10. The agenda of the Annual Workshop will be shared by mid of February.
As to the Bitter Gourd project under the 2023 APSA-WorldVeg Vegetable Breeding Consortium, its Letter of Agreement signing was completed and the project will be officially launched from Feb 1.
If you have any problem or need help from APSA Secretariat, pls contact APSA Partnership Program Manager Ms. Xiaofeng Li at xiaofeng@apsaseed.org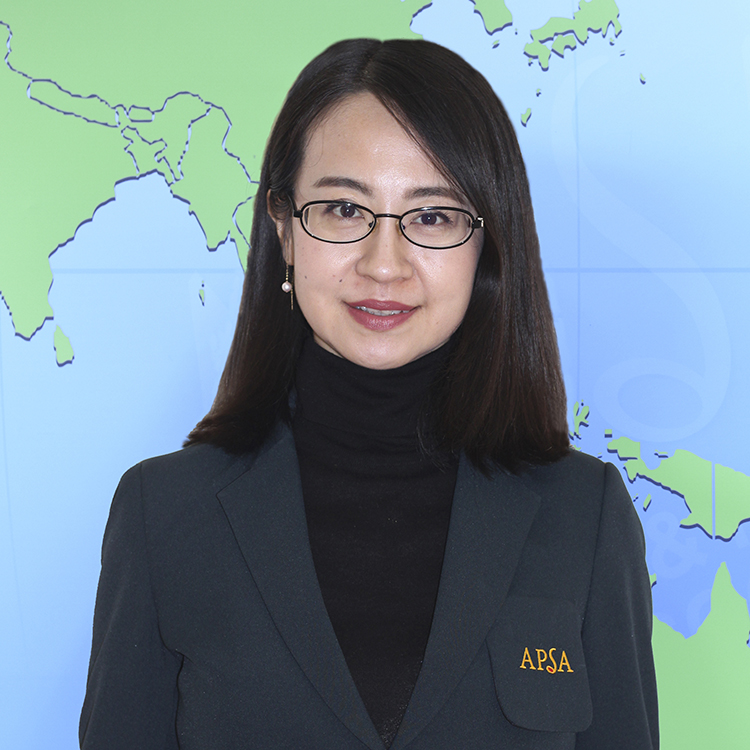 Ms. Xiaofeng Li
APSA Partnership Program Manager
---
Technical Affairs Updates
Standing Committees and Special Interest Groups
And now an update on APSA Standing Committees and Special Interest Groups. Following is a summary review of the APSA SC/SIG activities in the first month of the year:
Starting with the Standing Committee on Seed Technology:
The committee is welcoming as its new Co-Chair, appointed by APSA EC members in November 2022, Mr Farhan Tahir from Haji Sons Pvt Ltd. Mr. Tahir will co-chair the committee with chair, Mr Johan van Asbrouck of Rung Rueng Consulting Co., Ltd.
The committee is going to have their first committee meeting on February 1 to review membership tenure and plan for more exciting activities this year so stay tuned!
Let us move to an update from the SC IPR & Biodiversity:
This year the committee is accepting a new member, Mr Marc Cool from Corteva Agriscience. Mr Cool has conducted many seminars on various IP topics, and has a sound understanding of and capacity to explain the impacts of IP on seed business operations. He hopes to contribute to the SC IPR & Biodiversity with his practical knowledge of IP issues in the seed industry, both within a company, and from a regulatory and policy perspective, covering both IP on breeding methods, germplasm and patents. His experience has been globally, and specifically in the APAC (notably China and India).
The first SC IPR & Biodiversity committee is going to be held online on February 2. The committee looks forward to meeting each other to commence with activity planning this year.
Next is an update from the Standing Committee on International Trade & Quarantine:
The group has been very active since last year to plan for the 9th Phytosanitary Expert Consultation. Instead of organizing this SC ITQ flagship event in August, this year the Expert Consultation will be held on March 7-9 with 1.5 days consultation and a day trip for officers from the National Plant Protection Organizations (NPPOs) of participating countries from the Asia Pacific region to visit seed production and laboratory sites in Khon Kaen province, Thailand. The committee will have its first meeting on February 2nd.
Next is an update from SIG Field Crops:
First, the SIG Field Crops committee would like to express a sincere appreciation to Mr Marc Cool (Corteva Agriscience) who expressed his desire to resign from this SIG. having contributed to SIG Field Crops for three years since the formation of this group in 2020 and also to Mr Rahul Menon (Syngenta Asia Pacific Pte. Ltd.) for his great contribution for a year.
Aside from this, the committee would like to welcome three new members; starting with a new Co-Chair, Dr Ali Afzal who was appointed by APSA EC; Mr Allan Nieves from Syngenta Asia Pacific Pte. Ltd. and Mr Suresh Soosai from Corteva Agriscience. They will join the first SIG Field Crops committee meeting on February 1st.
Moving to the Special Interest Group on Vegetables and Ornamentals
Although the first SIG Veg & Orn meeting is set on February 16th, the committee would like to take this opportunity to thank Mr Michel Devarrewaere for his tedious work and outstanding contribution as a leader of the group for more than six years. On another note, the committee welcomes a new Chair, Mr Rahul Pagar who was nominated by fellow committee members, and Ms Linda Chang, SIG Veg & Orn appointed by the EC as co-chair. The committee is looking forward to the new dynamics and more activities in the first meeting.
The Working Group of Integrated Vegetable Seed Companies or WIC
Aftertwo2 years of online meeting, WIC members finally had a physical WIC meeting on November 13, 2022 during the Asian Seed Congress in Bangkok, Thailand. During the meeting WIC members discussed burning issues in the APAC region, how to stop seed piracy among seed companies, University Connect Program and Disease Resistance Terminology (DRT) project and Seed Innovation and Protection Initiative (SIPI).
WIC members would like to thank Mr Rahul Pagar, outgoing Chair and Mr Sanjay Bisht, outgoing Co-Chair for their great services to the group and for leading the group to have many initiatives to date. WIC members also warmly welcome Mr. Takahiro Ando as the group's new Chair, and Mr Harendra Singh as new Co-Chair. Unamimously nominated by fellow members, both have agreed to lead the group on a volunteer basis.
The new WIC Chair and Co-Chair had a meeting with APSA Secretariat on January 27th to plan for the first physical WIC meeting to be held on April 25th in Bangkok, Thailand. Stay tuned for more details.
For The R&D Advisory Group,
This i grouphad met on January 27. The group discussed several topics, including the group's tenure and Charter, propspects to organize a physical annual meeting, planning for a physical Asian Cucurbits Roundtable as well as a webinar for solanaceous crops.
Aside from this, the committee would like to thank the outgoing Co-Chair, Dr John R. Sheedy (Chia Tai) who has been with the R&D members since 2019 and Dr Sang Jik (Nong Woo Bio) who has been with the group since 2021. Their contribution has been outstanding and apparent from the active activities of this group for the past few years.
The Disease Resistance Terminology Working Group or DRT,
The group is looking forward to its first meeting mid February. For the Bitter gourd Powdery mildew subgroup, members are now reviewing the Letter of Agreement to sign for extension of the project while waiting for the approval from the Indian National Biodiversity Authority. As for the Watermelon Fusarium Wilt subgroup, it is currently in the process for seed sample requests from GEVES, France and USDA, USA. The seed multiplication in Thailand will be conducted by Chia Tai.
This is all for now for the short SC/SIG updates. Thank you very much and stay tuned for more updates next month.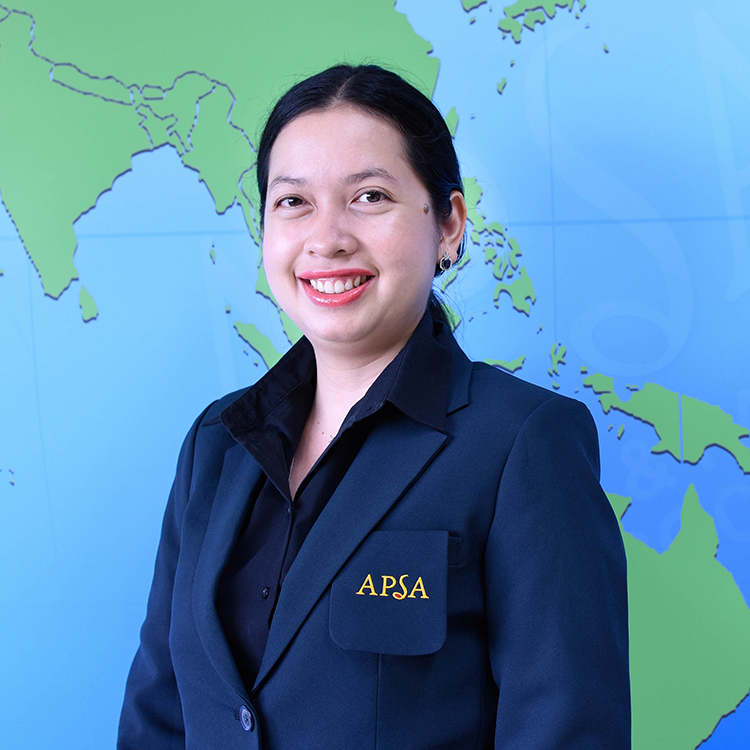 Kunaporn Phuntunil
APSA Technical Coordination Manager
---
Seed Industry News
Seed Industry News by country in alphabetical order
| | | | | | | | |
| --- | --- | --- | --- | --- | --- | --- | --- |
| Australia | Bangladesh | Cambodia | China | India | Indonesia | Japan | Korea, South |
| Laos | Malaysia | Myanmar | Nepal | New Zealand | Pakistan | Philippines | Singapore |
| Sri Lanka | Thailand | Turkey | Vietnam | Central Asia | Middle East | International | |
---
Sponsorship & Advertising Opportunities
As part of APSA's sustained digitalization and digitization efforts, in 2023 we're offering active members even more ways to directly reach Asia-Pacific seed industry decision makers -- in their inbox, on their desktop PCs, laptops, smartphone, tablets, and phablets alike, through our exciting new affiliate, sponsorship, marketing, communication, advertising and publicity opportunities.
We are pleased to announce our 2023 Digital Media Sponsorship Rates and Media Kit:
Don't hesitate, INQUIRE NOW!
Email: (komsak@apsaseed.org) or Mike (mike@apsaseed.org)
---
Asian Seed magazine Vol. 28 No.4 (Quarter 4, October - November 2022)
No password required
In the fourth and final issue of Asian Seed and Planting Material for volume 28, we have facts and figures about our host country of the 2022 Asian Seed Congress, which was held in Bangkok, Thailand from 14 to 18 November. We also feature exclusive interviews with the two 2022 APSA awardees, as well as with the director general of the Department of Agriculture, Thailand and the first Asian President of the International Seed Testing Association. There's also an article from the SeaWorld group about the rising contra season seed production potential of South America, in addition to statistics analysis of the Asia Pacific sowing seed trade trends leading into the pandemic, as well as coming out of it.
---
APSA Year in Review 2022
The 2022 Year In Review Document features facts, figures an details about all of the various activities APSA has organized, participated in and carried out this past year. Initiated with addresses from APSA 2022 outgoing president Mr. Wichai Laocharoenpornkul and APSA Executive Director, Dr. Kanokwan Chodchoey, the document covers the highlights from various activities, including APSA's in-person and online events, technical webinars, as well as various collaborations, initiatives and projects with members, partners and stakeholders. There are also details, metrics and statistics about APSA's digital media, including our website and social media. Download now
---
Social Media​
© 2020, Asia and Pacific Seed Alliance, Ltd. Unless where otherwise stated, all content in this newsletter is protected by
Copyright © laws, and/or utilized under non-commercial "Fair Use" provisions. This Newsletter is sent to APSA active members, and select stakeholders and associates.
If you do not wish to receive this newsletter, please unsubscribe via this link.