---
Quality Seed | Quality Life
August 2023 Newsletter
Welcome to APSA's August 2023 Newsletter! New features, watch and listen the APSA Seed Insights exclusive interview HERE.
Table of Contents
Introduction / Address from APSA Communications
Greetings APSA members, associates, friends and stakeholders,
Just like that, summer in the northern hemisphere/winter in the southern hemisphere is dwindling; quarter three is rapidly winding down, which means that Quarter 4 is just around the bend. . . which also means, so is the 2023 Asian Seed Congress.
Indeed, everything is lining up for yet another historical Congress and this is the focus of this month's APSA Seed Insights multimedia update for you, in which we hear all the latest updates and overview on Congress preparation from APSA Event Manager, Mike Kingpayom.
Aside from this, Mike provides more detailed updates on Congress and all other recent and upcoming events below, as do our Technical Affairs team, who have all been busily preparing for a number of exciting online and physical events and activities with our stakeholders in the coming weeks and months.
Earlier this month, APSA Partnership and Compliance Manager (and APSA's FPO representative in Thailand) Weeranuch Mhadlhoo travelled to Laos to join the "East Asia Plant Variety Protection Forum, 16th Annual Meeting," which was held in collaboration with fellow seed industry stakeholders, the East Asia PVP Forum (EAPVP).
Hosted by the Department of Intellectual Property of MOIC Lao PDR, along with the EAPVP Forum Office and MAFF Japan, this hybrid meeting was attended by some 50 participants, including PVP Government officers from 10 ASEAN Countries + 3 (China, Japan, South Korea), UPOV, USDA, Naktuinbouw, JATAFF, and of course, APSA.
For this APSA & stakeholders are pleased to o cooperate with Mekong US Partnership (MUSP) Collaboration, along with PVP public sector reps from Cambodia, Laos, Thailand, and Vietnam to synergize and address crucial matters related to plant variety protection and shared valuable insights to strengthen our industry and promote sustainable agriculture practices.
In Laos, Weeranuch also attended the International Seminar on Development of Resilient and Sustainable Agriculture in Lao PDR with PVP under UPOV System, which is part of sustained efforts to ensure APSA can achieve its objectives and serve its mission. You will definitely be hearing more about such work with our partners throughout Southeast, South and East Asia in the coming months.
Meanwhile, be sure to review the events and technical affairs sections below for other related news. Last but not least, wrapping up the newsletter is our usual round-up of seed industry news briefs from throughout the region. We do our best to monitor and select interesting and critical headlines that impact the production and trade of seeds and crops. Scan through them all briefly or go to specific country pages for more details and links to original sources. And of course, we always welcome any leads or suggestions in case we've missed something important.
Before I sign off, I also want to share a quick update from our Admin desk, noting that the APSA OB have tirelessly reviewed hundreds of applications for our vacant Executive Director position, and are working to screen only the most qualified and suitable candidates; what I can relay is that all of us at the Secretariat (and certainly the EC) are anticipating positive news in the near future, so stand by for progress on this front; in the mean time if you have inquiries about the recruitment process, don't hesitate to reach out to Oil via email (weeranuch@apsaseed.org)
Sincerely,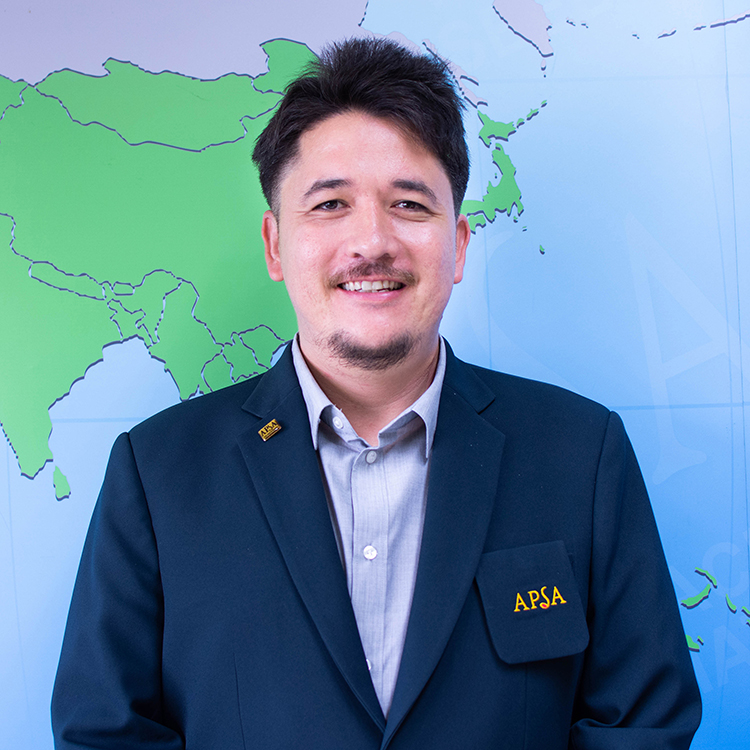 Steven Layne
APSA Communications Manager
steven@apsaseed.org
---
THANK YOU to our digital media sponsors
---
Events
2023 APSA Seed Technology Webinar Session 3 - Seed Disinfection
On Tuesday, 12 September 2023, APSA will hold Session 3 of the 2023 APSA Seed Technology Webinar. This session will focus on Seed Disinfection, and will feature 3 guest speakers: Dr. M. Krishna Reddy, Principal Scientist & Head, Division of Crop Protection, ICAR-IIHR; Dr. Doreen Thoren, Manager Innovative Seed Technology Service, Petkus; and Dr Marcel Wollbrink, Petkus-Selecta. For more details on event agenda, speaker profiler and how to register, please visit https://web.apsaseed.org/events/2023-apsa-seed-technology-webinar-session-3
Philippines Hybrid Rice & Corn Study Tour
APSA's Special Interest Group for Field Crops would like to invite all APSA members to attend a special "Hybrid Rice and Corn Study Tour in the Philippines". Organized by APSA SIG Field Crops Committee and Philippine Seed Industry Association (PSIA) in partnership with the Rice Board, The Study Tour will be held 17 – 23 September 2023.
The tour has been designed for participants to gain new knowledge on hybrid rice and hybrid corn, exchange practices and knowledge with institutions and seed companies in the Philippines. The program itinerary also includes a visit of leading field crops and seed processing companies, Philippine Rice Research Institute (PhilRice), International Rice Research Institute (IRRI), hybrid rice seed production and commercial demo and the National Rice Technology Forum Demonstration and Technology forum for hybrid rice.
Participation for the Hybrid Rice and Corn Study Tour is only 2,200 USD and will cover meals, local transportation in the Philippines (bus and one way air ticket to Davao) and hotel accommodations in the Philippines. Maximum participants allowed is 40 persons, where all delegates are responsible to cover their airport transfer in the Philippines and their round-trip travel between their country and the Philippines.
Though registration has already been closed, if you wish to view more details on study tour agenda, please visit https://web.apsaseed.org/events/philippines-hybrid-rice-hybrid-corn-study-tour
Seed Vigor Testing Workshop
APSA, in collaboration with the International Seed Testing Association (ISTA) and the Department of Agriculture of Thailand will be hold a Seed Vigour Testing Workshop from 26 – 28 September 2023 at the KU Laboratory at Vachiranusorn Building, Kasetsart University, Bangkok, Thailand.
Focus of the workshop will include species of interest to APSA members, in-house development of vigor tests and the application of new technologies. This program covers four of the validated vigour tests, Electrical Conductivity (EC), Accelerated Ageing (AA), Controlled deterioration (CD) and Radicle Emergence (RE). The workshop will describe the current validated test methods and how the conditions for the test were established. Practical work will apply the validated test methods to species of interest to APSA members, using test conditions selected from research papers in which the validated tests have been applied to sweetcorn and species from the Solanaceae and Cucurbitaceae. The test results will be used to describe how appropriate test conditions are determined. Important aspects of test development will be discussed, including field and glasshouse trials. In addition, we shall show how image analysis can be applied in vigor testing. In addition to lectures and hands-on practice, participants will provide information based on their experience which will form the basis of discussions.
Participation for the is event is 350 USD for APSA Members and 400 USD for Non-APSA Members, with a maximum of only 50 participants allowed. If you are interested in joining this event, REGISTRATION CLOSES 8 September. For more details on agenda, speaker profile and how to register, please visit https://web.apsaseed.org/events/seed-vigour-testing-workshop
2023 APSA Solanaciars Thank God It's Friday - Session 3
On Friday, 29 September 2023, ASPA will be holding Session 3 of the 2023 APSA Solanaciars Thank God It's Friday Webinar, which will focus on Whitefly Solanaceae Inter Play and feature 2 guest speakers; Mrs. Thriveni KP from RVS Agricultural University in India and Dr Awang Maharijaya, IPB University: Institute Pertanian Bogor in Indonesia. For more details on event agenda, speaker profiler and how to register, please visit https://web.apsaseed.org/events/2023-apsa-solanaciars-tgif-session-3
2023 Asian Seed Congress
This year's 2023 Asian Seed Congress will be held at the Te Pae Christchurch Convention Center in Christchurch, New Zealand from the 20th to the 24th of November 2023 and is co-hosted by the New Zealand Grain & Seed Trade Association (NZGSTA). This year's congress will introduce a new program where delegates can benefit from an additional half day of trading and meetings. Also available at this year's congress will be 176 trading tables, 17 semi-private meeting rooms, 3 private meeting rooms and 30 regular exhibition booths and 2 super booths, all located on a single floor.
We are happy and proud to announce that we currently have over 950 registered delegates. All trading tables, meeting rooms and exhibition rooms are all SOLD OUT!
We also highly recommend registering early since acquiring a visa to enter New Zealand may take up to 3-months for some countries. Also, please make sure to book your hotel accommodation early since November is High Season in Christchurch and rooms are running out fast!
And if you are planning on bringing in any seeds to showcase at this year's congress, please make sure to fill out all necessary forms and documents. Anyone trying to illegally bring in seeds to New Zealand will be subject to the country's biosecurity laws and may not be allowed to enter the country.
For more information on congress agenda, official floor plan, New Zealand Visa & Import Policy, Biosecurity Policy, how to register and other congress related details, please visit the official event page at https://web.apsaseed.org/asc2023
OTHER SEED INDUSTRY RELATED EVENTS
6th China International Seed Expo (CIEE 2023)
Attention international crop seed companies looking to gain entry and tap into one of the world's largest and most lucrative #cropseed markets, mark your calendars for the 6th China International Seed Expo (CIEE 2023), which is scheduled November 5-10, 2023 at the National Exhibition and Convention Center in Shanghai, China. Due to popular demand, this year's expo will again include a Crop Seed sub-area, showcasing products, services and technology from leading domestic and international Seed Company representatives. Prospective exhibitors should not hesitate to inquire and register as the May 31 registration deadline is rapidly approaching. More details, registration link: www.apsaseed.org/news/6th-ciie-crop-seed-exhibition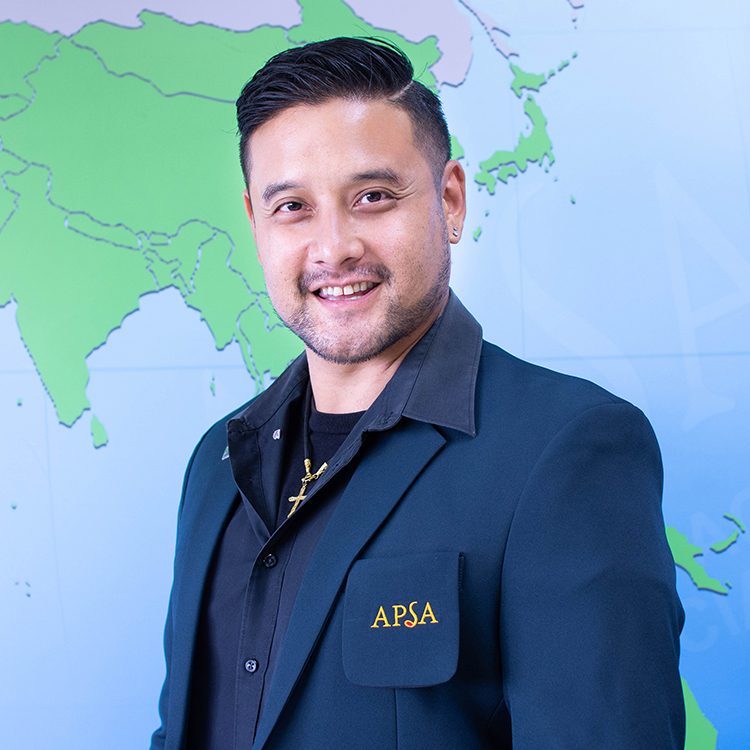 Mike Kingapayom
APSA Event Manager
---
Public-Private Partnerships
Welcome to Technical Affairs update. The same as before, let's start with the APSA-WorldVeg Vegetable Breeding Consortium.
The registration for 2023 APSA-WorldVeg Vegetable Breeding Consortium(CLICK HERE to learn more about the consortium benefits)is still ongoing. Better benefits are provided to 2023 Consortium members including increase of free lines from 10 to 15, add hybrids in the exclusive lines, more training opportunities, and set up annual meeting for discussing special project ideas. For the new members who missed the Annual Workshop, we will share the meeting materials.
An exclusive bitter gourd field demo for the Bitter Gourd Project participating members was held on August 9-10 at WorldVeg's Research & Training Station at Kamphaeng Saen, Thailand. The members who joined the bitter gourd project had the chance to choose the lines onsite.
A special project entitled "Creating Sustainable Markets with Solid Loofah Genetics: WorldVeg's leaf curl virus and downy mildew disease-resistant lines of different market segments essential to develop breakthrough hybrids" is launched under the 2024 APSA-WorldVeg Vegetable Breeding Consortium. The registration of the project will open on August 1st. Please click the link here to find more details of the project.
A Chilli Thrips Field Day will be held on 30 November 2023 to demonstrate the nine thrips tolerant sources with susceptible and hybrid checks under high thrips pressure at World Vegetable Center's South and Central Asia Regional Center, Hyderabad, India. Registration will begin on 1 August 2023 and will end on 30 September 2023. (Click here for more details) After the Field Day, WorldVeg will launch Chilli Thrips Project entitled "Developing Host Resistance to Thrips in Chilli" in March 2024 through APSA-WorldVeg Vegetable Breeding Consortium.
If you have any problem or need help from APSA Secretariat, pls contact APSA Partnership Program Manager Ms. Xiaofeng Li at xiaofeng@apsaseed.org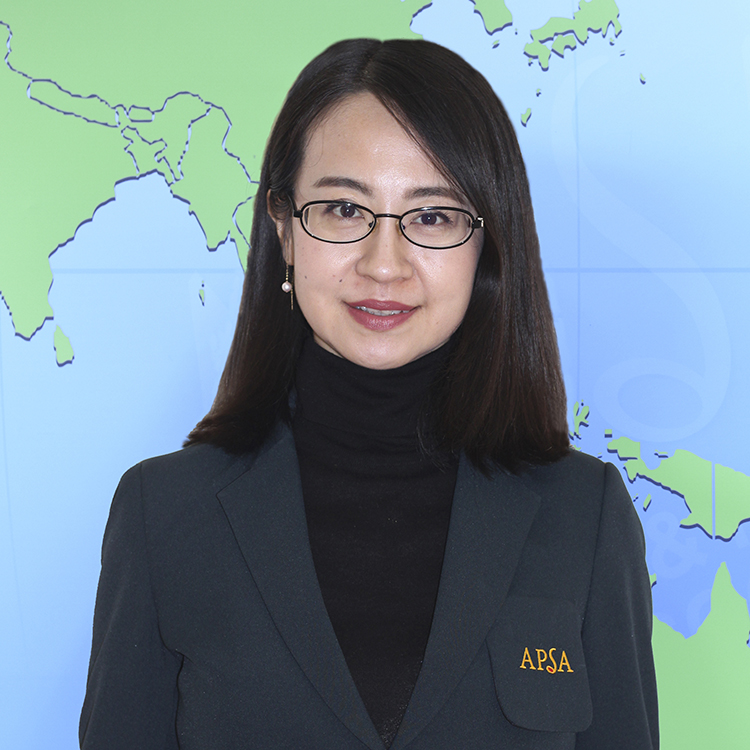 Ms. Xiaofeng Li
APSA Partnership Program Manager
---
Technical Affairs Updates
Standing Committees and Special Interest Groups
All 5 SCs/SIGs are finalizing the agenda of APSA Asian Seed Congress Technical Sessions. The following is a summary review of the APSA SC/SIG activities for August:
Standing Committee on Seed Technology:
The committee had a 3rd quarter meeting in mid-August and welcomed a new member, Ms Patcharin Taridno, Industrial Analytic Director from Rhino. Patcharin's interests lie in various aspects such as seed quality, seed drying, seed coating, seed dormancy, seed maturity, seed priming, and utilizing innovative technologies like multispectral imaging (VideoMeter) to assess seeds' physical and genetic purity. This month the committee met twice to finalize the panel discussion for APSA Technical Session for Seed Technology in ASC November to ensure quality and attractive session. They also discussed the plan for APSA Seed Academy Program for more engagement.
Standing Committee on IPR & Biodiversity:
The committee finalized the speakers for the November 20th APSA Congress Workshop and the November 22nd SC IPR & Biodiversity Technical Session. Emails communications have been sent to speakers to collect their profiles and abstracts to be published in the ASC delegate book. Be on the lookout for updates in the following month, as we will provide more detailed information about the esteemed speakers' abstracts and profiles.
Standing Committee on International Trade & Quarantine:
The SC ITQ committee had a great discussion in the 3rd quarter meeting to update on policy regulation in these countries as follows:
Korea: WTO's notification: "Measures to prevent Tomato Brown Rugose Fruit Virus (ToBRFV) from entering and spreading within the Republic of Korea" which the measure has been applied since August 28th. APSA, CropLife Asia, and ISF sent a joint letter to Korean NPPOs for clarification on the increase of the sample size. KOSA has acknowledged the letter and will update if there is any response from Korean NPPOs.
Vietnam: On April 18th, a joint letter from APSA, ISF and CropLife Asia in English and Vietnamese was submitted to the Vietnamese government regarding the SPS notification from Vietnam G/SPS/N/VNM/148 – that Vietnamese NPPO added 7 new pests and one of them is ToVRFV. Nevertheless, the Vietnamese quarantine pest list was announced and unfortunately, the 7 pests were still included in the list. India: The extension given on the OM on re-export will expire in September. APSA along with FSII haven been working to resolve this issue. It is likely a further extension will be given before the issue is fully resolved.
Special Interest Group Field Crops:
APSA is going ahead with the proposed "Hybrid Rice and Corn Study Tour in the Philippines" from September 17-23, 2023 in collaboration with the Philippines Seed Industry Association (PSIA) and Rice Board. Stay tuned to alot of pictures of the rice and corn seed production fields, the sand and the sea!
Special Interest Group on Vegetables and Ornamentals:
The SIG Veg & Orn committee met for the 3rd quarter meeting this month. Apart from catching up on updated activities from the sub-group of WIC, R&D Advisory and DRT, the committee discussed the preparation of the upcoming SIG Veg & Orn technical session in November,the agenda of which has been finalized.
They also agreed to promote the APSA-ISTA Seed Vigor Testing Workshop. through their network. The Agenda and registration link: https://web.apsaseed.org/events/apsa-ista-seed-vigour-testing-workshop
Last but not least, the committee has decided to organize the Urban and hi-tech farming Study tour in Japan in 2024.
The Working Group of Integrated Vegetable Seed Companies or WIC:
The WIC Chair and Co-Chair constantly communicate with members and APSA Secretariat on the activity's implementation and way forward. APSA has been communicating with universities to finalize MOU under the APSA University Connect Program.
The R&D Advisory Group:
This month, the committee warmly welcomed a new R&D member, Dr G. Chaluvaraju, BASF – APAC Head of Research and Product development. Dr. Chaluvaraju is a distinguished figure in the agri input industry, renowned for his exceptional leadership and operational expertise within regional and global research and development teams. Prior to this position, he has steered global seed production as the Global Head of Production at BASF/Bayer, overseeing expansive operations across various regions. The R&D committee looks forward to his contribution to the group.
The R&D committee also had the 3rd quarter meeting early this month to discuss about the survey feedback from APSA-WorldVeg Consortium on the field demonstration in India in 2024. They also started to plan the combined Asian Solanaceous-Cucurbits Roundtable tentatively to be held in India in 2024 as well as a new TGIF webinar series.
The Disease Resistance Terminology Working Group or DRT:
The DRT WG members has been preparing the list of crops and types of pathogens to be screened to share to World Vegetable Center for a possible collaboration to customize a training course to learn the techniques and methods used at the pathology and entomology labs and greenhouses/insectary of WorldVeg. The list will be shared to WorldVeg early next month.
The process of sending bitter gourd seeds from India and watermelon seeds from the US are still ongoing.
That's all for now for the short SC/SIG updates. Thank you very much and stay tuned for more updates next month.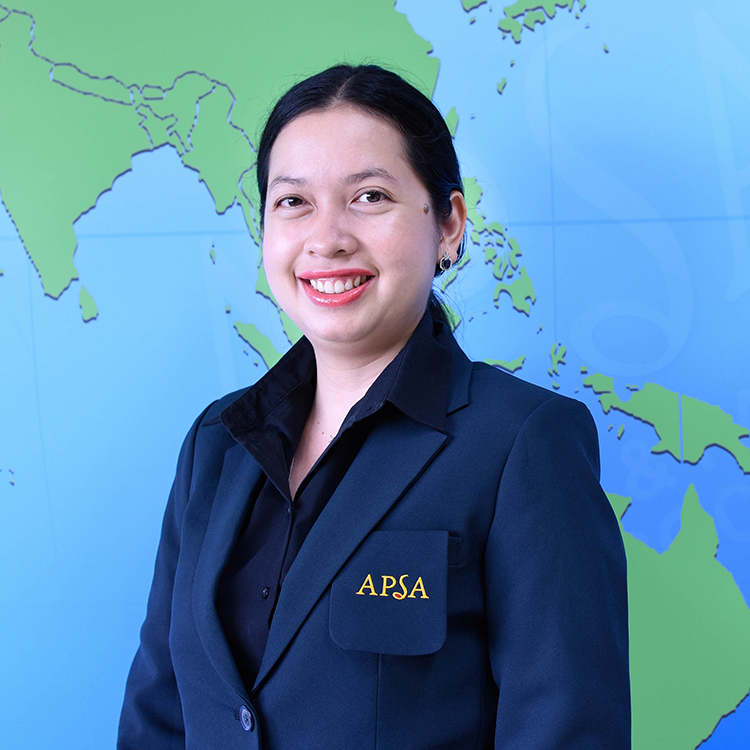 Kunaporn Phuntunil
APSA Technical Coordination Manager
---
Seed Industry News
Australia
Urban greening boosts biodiversity: August 22: A study conducted in Melbourne, Australia, has demonstrated the positive impact of urban greening on biodiversity. Researchers increased native plant diversity in a small urban green space, resulting in a sevenfold rise in insect species within three years.
Disruption in trade due to increased biosecurity screenings: July 24: Roll-on/roll-off (ro/ro) services connecting Australia globally have encountered ongoing disruption due to heightened biosecurity screenings of imported cargo.
More from Australia seed industry news
Bangladesh
Bhola district plants 50,000 palm seeds to 'combat climate': August 25: In response to natural disasters and to restore environmental balance, Bhola district in Bangladesh is undertaking the planting of 50,000 palm seeds across coastal areas.
Agriculture experts urge farmers to produce quality seed using Modern tech: August 23: Agriculture experts emphasized the importance of producing high-quality seed of rice, wheat, and jute using modern technology to meet demand and achieve desired crop outputs. They highlighted the issue of dishonest traders selling substandard and adulterated seeds to farmers in attractive packages, leading to cheated farmers. . . .
Efforts to boost seed production through coordination and smart technologies: August 6: Coordinated efforts among various agricultural entities, including the Department of Agriculture Extension (DAE) and research institutes, are essential for enhancing the production of quality seeds to meet growing demands for crops. . . .
NASA data helps Bangladeshi rice farmers save water, money, and energy: August 3: Researchers from the University of Washington and Bangladesh's Ministry of Agriculture are using NASA data to aid the country's rice farmers through the Integrated Rice Advisory System (IRAS). . . .
More from Bangladesh seed industry news
Cambodia
Planting for protection: August 27: Kampot Provincial Authority and NatureLife Cambodia collaborate to plant nearly 5,000 diverse tree species in Anlung Pring Protected Landscape, aiming to expand green cover and provide additional foliage for safeguarded avian species. . . .
Slight increase in red corn prices despite quality impact: August 23: Red corn prices in Battambang province during the ongoing 2023 harvest season have shown a slight increase compared to the corresponding period last year. . . .
New PM opposes cannabis cultivation: August 17: Dr. Hun Manet, recently appointed as Cambodia's Prime Minister, has expressed firm opposition to marijuana cultivation in the country. . . .
Floods threaten livelihoods, crops in nine Cambodian provinces: August 3: Severe flooding caused by continuous rain has affected nine Cambodian provinces, including Kampong Speu, Mondulkiri, Koh Kong, and Siem Reap. . . .
More from Cambodia seed industry news
Central Asia
Extension of wheat import ban in Kazakhstan: August 11: The interdepartmental commission on foreign trade policy and participation in international economic organizations, chaired by Deputy Prime Minister and Trade and Integration Minister Serik Zhumangarin, has decided to extend the ban on wheat imports in Kazakhstan for an additional six months. . . .
Kazakhstan to boost grain exports to China: July 13: Kazakhstan and China have unveiled plans to ramp up grain trade from central to east Asia, targeting an increase up to 1 million tons. . . .
More from Central Asia seed industry news
China
Chinese economy's impact on Canadian agricultural exports downplayed: August 25: Despite the importance of the Chinese market for Canadian agricultural products, the country's economic downturn isn't causing significant concern among exporters, according to an economist. . . .
China expands GM crop trial to boost food security: August 24: China is expanding its trial of genetically modified (GM) corn and soybeans to cover 20 counties across five provinces, namely Hebei, Jilin, Sichuan, Yunnan, and Inner Mongolia. . .
Yangshao agricultural evolution unveiled: August 22: Led by Prof. Yang Yuzhang, a research team from the University of Science and Technology of China (USTC) has examined the human subsistence strategy evolution and agricultural structure during the Yangshao culture period (around 6400-5300 cal. BP) at the Changge Shigu prehistoric site in the Central Plains region. . . .
Northeastern China bracing for heavy rain, threatening crops: August 20: China's northeastern grain basket is preparing for more heavy rain, adding to the challenges faced by farmers who have already dealt with flooding and crop damage from earlier wild weather this month. . .
Xi emphasizes food production, offers subsidized land to farmers: August 20: Chinese leader Xi Jinping has renewed his focus on food production through a novel government policy. . . .
More from China seed industry news
India
National Seeds Corp recruiting: August 28: The National Seeds Corporation Limited has announced openings for various positions, including Junior Officers, Management Trainees, and others. The application process is set to start on August 28, with a submission deadline of September 25. . . .
Pulses area shrinks in Maharashtra's Kharif season: August 27 - Maharashtra's 2023-24 Kharif season witnesses a decline in the area sown under pulses, down to 15.97 lakh hectares from the previous season's 18.69 lakh hectares – marking a 14.56% drop, as per the state agriculture department. . . .
Indian rice planting sees 4.3% increase amid monsoon revival: August 25: Indian farmers have planted 38.4 million hectares (94.8 million acres) with rice, up 4.3% on the same period last year, according to farm ministry data released on Friday. . .
Guyana to begin millet trials with Indian government's seeds: August 6: The Government of Guyana, in collaboration with the Ministry of Agriculture (MoA), is set to initiate millet cultivation trials after receiving seeds from the Indian Government. . . .
Potato patent revocation upheld by Delhi High Court: July 11: The Delhi High Court recently upheld a 2021 order revoking PepsiCo India's claimed patent for a special potato variety grown for its Lay's chips. . . .
More from India seed industry news
Indonesia
Indonesia Prepares 500,000 Hectares of planting to counter climate: August 3: In response to the impending El Nino climate phenomenon, the Indonesian government is gearing up to allocate 500,000 hectares of agricultural land for rice cultivation. . . .
EWINDO Inaugurates Advanced R&D Center for Vegetable Seeds: July 19: East West Seed Indonesia (EWINDO) has unveiled a state-of-the-art 4,500m2 research and development (R&D) center in Purwakarta, West Java. . . .
More from Indonesia seed industry news

Japan
Glasgow grows Hiroshima survivor tree seeds: August 14: Seeds from a Hiroshima Ginkgo Tree, resilient despite the atomic bomb, are being nurtured in Glasgow by curator Hiro Shimai. . . .
Traditional human manure fertilizer regains popularity: June 30: "Shimogoe," a traditional fertilizer known as "fertilizer from a person's bottom," is experiencing a resurgence in Japan due to Ukraine's war escalating the prices of chemical alternatives. . .
More from Japan seed industry news
Korea
North responds to food crisis in upper peninsula: August 23: North Korean leader Kim Jong Un, alongside his sister Kim Yo Jong and senior officials, visited the Kumsong Tractor Factory to tackle the ongoing food crisis, as reported by state media KCNA. . . .
More from Korea seed industry news
Malaysia
Malaysia eyes increased food production via Indian millets: August 1: Deputy Minister Saraswathy Kandasami of Malaysia's Entrepreneur Development and Cooperatives Ministry revealed plans to bolster food production by procuring millets from Tamil Nadu . . . .
More from Malaysia seed industry news
Middle East
Dutch greenhouses to enable Saudi desert bloom: August 23: Saudi Arabia's ambitious NEOM project is set to revolutionize food production by partnering with Dutch horticultural experts Van der Hoeven. This collaboration aims to establish innovative urban farming solutions, using Dutch greenhouse technology. . . .
Saudi farmers cultivate lucrative Jasmine: July 24: Saudi farmers are cultivating Arabian jasmine with increasing focus, as 950 farms in the Kingdom's Jazan region prepare to bloom with these high-value plants. . . .
Jordan advances seed industry with local production: July 13: Agriculture Minister Khalid Hneifat expressed commitment to enhancing local seed production companies and addressing obstacles. . . .
More from Malaysia seed industry news
New Zealand
New Zealand and India strengthen ag cooperation: August 29: India and New Zealand have affirmed their dedication to enhancing cooperation in the agriculture sector and bolstering collaboration between the two nations. . .
Increase in Plant Variety Rights applications bodes well for NZ agriculture: 25 August: A rise in applications for Plant Variety Rights (PVR) indicates a positive trajectory for New Zealand's agriculture sector, according to Thomas Chin, General Manager of the Plant Breeding and Research Association. Strong investment in breeding new plant varieties with innovative traits is contributing to the success of the country's agricultural and horticultural industries. . . .
New Zealand govt aims for sustainable agriculture: August 16: New Zealand's ambitious agricultural roadmap aims to become the world's most sustainable high-value food and fiber provider. . . .
Barenbrug New Zealand Plant Breeding team wins award: August 11: Barenbrug New Zealand's Plant Breeding Team was presented with the prestigious Plant Breeder/Researcher Award by the NZ Plant Breeding & Research Association (PBRA) during the 2023 Arable Awards ceremony in Christchurch. . . .
More from New Zealand seed industry news
Pakistan
Pakistan aims to produce quality seeds to reduce imports: August 28: Pakistan's Federal Seed Certification and Registration Department Director General, Azam Khan, underscored the necessity of domestic quality seed production to cut down the annual import expenditure of Rs50 billion. . . .
Farmers demand higher price for sugarcane: August 27: The Sindh Chamber of Agriculture (SCA) urged a sugarcane price of Rs450 per maund due to increased input costs. The fixed rate of Rs425 per 40 kilograms by sugar mills was rejected. . . .
Hi-tech hybrid seeds key in tackling climate challenges: August 25: Pakistan Hitech Hybrid Seed Association (PHHSA) Chairman Shahzad Ali Malik highlighted the pivotal role of hi-tech hybrid seeds in mitigating the impacts of unpredictable weather patterns and changing climate conditions. . . .
Pakistan's sesame seed exports surge due to China trade agreement: August 13: Pakistan's sesame seed exports showed remarkable growth in 2022, attributed to the China-Pakistan Free Trade Agreement and favorable prices in the Chinese market. . . .
More from Pakistan seed industry news
Philippines
Audit reveals undistributed rice seeds and farm equipment: August 20: The Commission on Audit (COA) raised concerns over the Department of Agriculture's (DA) alleged failure to distribute 855,493 bags of rice seeds intended for farmers under the P10-billion Rice Competitiveness Enhancement Fund (RCEF). . . .
Searca and East-West Seed partner to train 'Agripreneurs': August 17: The Southeast Asian Regional Center for Graduate Study and Research in Agriculture (Searca) and East-West Seed Philippines (EWPH) have signed an agreement to educate young farmers in vegetable farming and agri-entrepreneurship. . . .
East-West Seed Philippines honors veg farmers in August: August 10: East-West Seed (EWS) Philippines designates August as Vegetable Farmers' Month, celebrating smallholder vegetable farmers under the theme "Bida magsasaka" (farmer hero). . . .
Seed distribution for typhoon-damaged areas: August 10: The Department of Agriculture in the Cordillera Administrative Region (DA-CAR) is poised to provide replacement seeds for crops damaged by Super Typhoon Egay. Initial plans encompass corn, rice, and high-value crops. . .
More from Philippines seed industry news
Sri Lanka
Sri Lanka urged to revitalize crop cultivation for the global market: August 29: Sri Lanka has received a resounding call from food and beverage experts to rejuvenate its crop cultivation efforts, positioning itself as a strong global player while boosting market access and earnings. . . .
More from Sri Lanka seed industry news
Thailand
Bayer Thai powers corn seed plant with solar energy: August 9: Bayer Thai Co., Ltd. has inaugurated a solar panel system to power its corn seed production facility in Phitsanulok, utilizing renewable energy. The rooftop-based solar installation covers 50% of the site's space, generating 600KW. . . .
Thailand urges reduced rice planting amid water shortages: August 3: Thailand, the world's second-largest rice exporter, is advising farmers to plant less rice due to water scarcity, potentially impacting global rice markets following India's export ban. . .
More from Turkiye seed industry news
Turkiye
Evaporation threatens Black Sea agriculture: August 29: Recent research in the eastern Black Sea region has raised concerns about increasing evaporation, which poses a challenge to vital agriculture production. . . .
Turkish President visit to Russia's Sochi: August 28: Erdogan's upcoming visit to Russia's Sochi may lead to developments regarding the Ukrainian grain export deal. The UN- and Turkey-brokered grain deal, which facilitated the maritime export of Ukrainian grain, ended after Russia's withdrawal last month. . . .
Mardin-Ceylanpınar canal boosts agriculture: August 20: The newly completed Mardin-Ceylanpınar Irrigation Canal, spanning 221 kilometers, has brought water to agricultural land equivalent to 70,000 football fields in southeastern Turkey. . . .
Agricultural support in Istanbul: August 14: The Istanbul Provincial Directorate of Agriculture and Forestry has distributed around 4 million domestic seedlings and seeds to local farmers as part of the "Effective Utilization of Agricultural Lands" (TAKE) project. . . .
More from Turkiye seed industry news
Vietnam
Vietnamese rice demand surges amid global supply shortage: August 24: Vietnam is experiencing a surge in demand and rice prices due to India's export restrictions on non-basmati white rice. . . .
Bình Phước aims to boost farming area production codes: August 17: Bình Phước province in Vietnam is focusing on developing production codes for farming areas to enhance the value of its produce and meet export requirements. . . .
Vietnam lifts restrictions on field thistle seeds: August 14: Vietnam's Ministry of Agriculture and Rural Development is set to remove phytosanitary restrictions on field thistle seeds (Cirsium arvense) in imported agricultural products, effective October 1. . .
More from Vietnam seed industry news
Seed Industry News by country in alphabetical order
| | | | | | | | |
| --- | --- | --- | --- | --- | --- | --- | --- |
| Australia | Bangladesh | Cambodia | China | India | Indonesia | Japan | Korea, South |
| Laos | Malaysia | Myanmar | Nepal | New Zealand | Pakistan | Philippines | Singapore |
| Sri Lanka | Thailand | Turkiye | Vietnam | Central Asia | Middle East | International | |
---
Sponsorship & Advertising Opportunities
As part of APSA's sustained digitalization and digitization efforts, in 2023 we're offering active members even more ways to directly reach Asia-Pacific seed industry decision makers -- in their inbox, on their desktop PCs, laptops, smartphone, tablets, and phablets alike, through our exciting new affiliate, sponsorship, marketing, communication, advertising and publicity opportunities.
We are pleased to announce our 2023 Digital Media Sponsorship Rates and Media Kit:
Don't hesitate, INQUIRE NOW!
Email: (komsak@apsaseed.org) or Mike (mike@apsaseed.org)
---
Asian Seed magazine Vol. 29 No.2 (Quarter 2, April - June 2023)
No password required
Volume 29, Issue Two of Asian Seed & Planting Material features updates and insights on various movements, projects and initiatives in the region. Starting with a timely update from APSA president, Dr. Manish Patel and outgoing executive director Dr. Kanokwan Chodchoey, who shares a heartfelt final address, while also thouroughly covering APSA's latest progress with initiatives and stakeholder collaboration in the region and world. This issue also features an eight-page special coverage of interntional seed news from Seed World, as well as an Asia-Pacific seed export figure report showing the trend in 2022 vs the previous four years; there is comprehensive coverage of important regional meetings APSA hosted, including the annual Seed Association meeting and the midterm of the Working Group of Integrated Vegetable Companies. Aside from this, there are three exclusive interviews featured, with the new CEO of East-West Seed Group; APSA Past President and Honorary Lifetime Member, Dr. Zhang Mengyu, and with the national organizing committee of the 2023 Asian Seed Congress host -- New Zealand Grain and Seed Trade Association's Thomas Chin. This and so much more. Download by clicking thumbnail above.
---
Social Media​
© 2020, Asia and Pacific Seed Alliance, Ltd. Unless where otherwise stated, all content in this newsletter is protected by
Copyright © laws, and/or utilized under non-commercial "Fair Use" provisions. This Newsletter is sent to APSA active members, and select stakeholders and associates.
If you do not wish to receive this newsletter, please unsubscribe via this link.