---
Quality Seed | Quality Life
October 2023 Newsletter
Welcome to APSA's October 2023 Newsletter! New features, watch and listen the APSA Seed Insights exclusive interview HERE.
Table of Contents
Introduction / Address from APSA Communications
Dear beloved members and friends of APSA,
They say time flies by when you are doing what you love, and I'm sure most of you reading this and representing the Asia-Pacific seed industry will agree that time has been zooming by lately.
Here we are saying farewell to October and ready to usher in November 2023, which means many of us are preparing to travel to Christchurch, New Zealand to be a part of history when APSA celebrates its 28th Asian Seed Congress later this month.
We are delighted to have over a thousand delegates making their way over to the South Seas, not only to witness New Zealand's breathtaking landscape but also to reconnect and reunite with the greater Asia-Pacific family.
APSA would like to express its gratitude to the New Zealand Grain and Seed Trade Association (NZGSTA) for their unwavering dedication in steering the National Organizing Committee (NOC). Our sincere thanks also go to our valuable partners, including New Zealand's Ministry for Primary Industries, the city of Christchurch, Tourism New Zealand, and Singapore Airlines, without whom this event would not have become a reality.
We are all very much looking forward to catching up with all of you in person in just a few short weeks, which no doubt will fly by in lightning speed.
Meanwhile, we bring to you our usual monthly updates courtesy of the APSA Secretariat, which includes heads up on upcoming events, what's been happening with technical affairs and seed industry news from around the region. We've also just sent off our Q4 magazine to the printers, which ASC 2023 delegates will have the privilege of getting to read before we share the with the rest of you at the end of November.
This month, we also have a new APSA Seed Insights episode for your viewing pleasure; featuring an exclusive interview with the recently appointed Director of Thailand's PVP Office, Ms Thidakoon Saenudom, who gives us some updates and insights from the realm of new plant varieties and their respective IP protections in the Land of Smiles.
Thailand Department of Agriculture's Thidakoon Saenudom (left) with APSA's Kunaporn Phuntunil.
APSA, with the American Seed Trade Association and the United States Depatrment of Agriculture recently hosted delegates from around the region in Bangkok for the Regional Mekong-US Partnership Workshop. Stand by for details in Asian Seed Magazine to be published at the end of November.
Seed you Soon!
---
THANK YOU to our digital media sponsors
---
Events
2023 Asian Seed Congress
We are less than 1-month away from the 2023 Asian Seed Congress, which will be held at the Te Pae Christchurch Convention Center in Christchurch, New Zealand from the 20th to the 24th of November 2023. This year's congress is co-hosted by the New Zealand Grain & Seed Trade Association (NZGSTA), with the Ministry for Primary Industries, Tourism New Zealand and ChristchurchNZ as supporting partners.
Please be advised that congress registration has officially closed. Anyone interested in attending this year's congress will now have to register on-site. We are happy and proud to announce that we currently have over 1000 registered delegates, and all trading tables, meeting rooms and exhibition rooms are all SOLD OUT!
This year's congress will introduce a new program where delegates can benefit from an additional half day of trading and meetings. To view official ASC 2023 Program, please visit https://web.apsaseed.org/asc2023/program
APSA will also be holding its annual Standing Committee and Special Interest Group Technical Sessions. If you are interested in learning more and seeing what our committees have been up to, please don't forget to stop by the ASC 2023 Technical Sessions. To view this year's technical session programs, please visit https://web.apsaseed.org/asc2023/technical-sessions
For those who have yet to acquire your New Zealand visa, please do so as soon as possible. For more details regarding New Zealand visa policy, please visit https://web.apsaseed.org/asc2023/visa-policy
Also, please make sure to book your hotel accommodation early since November is High Season in Christchurch and rooms are running out fast!
And if you are planning on bringing in any seeds to showcase at this year's congress, please make sure to fill out all necessary forms and documents. Anyone trying to illegally bring in seeds to New Zealand will be subject to the country's biosecurity laws and may not be allowed to enter the country. For more details on New Zealand Import Policy, please visit https://web.apsaseed.org/asc2023/import-policy
For more information on congress agenda, official floor plan, New Zealand Visa & Import Policy, Biosecurity Policy, how to register and other congress related details, please visit the official event page at https://web.apsaseed.org/asc2023
2023 APSA Solanaciars Thank God It's Friday - Session 3
On Friday, 8 December 2023, ASPA will be holding the last and final Session 4 of the 2023 APSA Solanaciars Thank God It's Friday Webinar, which will focus on Bacterial Wilt of Tomato: Challenges and Progress. As we are currently finalizing agenda and speaker details, please stay tuned for updates. But for now, please view the official event page for more details. https://web.apsaseed.org/events/2023-apsa-solanaciars-tgif-session-4
OTHER SEED INDUSTRY RELATED EVENTS
6th China International Seed Expo (CIEE 2023)
Attention international crop seed companies looking to gain entry and tap into one of the world's largest and most lucrative #cropseed markets, mark your calendars for the 6th China International Seed Expo (CIEE 2023), which is scheduled November 5-10, 2023 at the National Exhibition and Convention Center in Shanghai, China. Due to popular demand, this year's expo will again include a Crop Seed sub-area, showcasing products, services and technology from leading domestic and international Seed Company representatives. Prospective exhibitors should not hesitate to inquire and register as the May 31 registration deadline is rapidly approaching. More details, registration link: www.apsaseed.org/news/6th-ciie-crop-seed-exhibition
ISTA Workshop on Imaging in Seed Quality Assurance
The International Seed Testing Association (ISTA) Advanced Technologies Technical Committee and Massey University, invites you to join the Workshop on Imaging in Seed Quality Assurance to be held in Palmerston North, New Zealand from 27 – 29 November 2023. The overall aim of this workshop is that participants learn about and practice the use of imaging technologies for seed evaluation. During training sessions and workshop discussions participants will acquire insights into the potential of and limitations to the use of these new methods in seed evaluation and seed testing. Participants will acquire theoretical and hands-on experience with different imaging technologies, such a RGB imaging, multi- and hyperspectral imaging and X-ray imaging used to evaluate seeds, seed surface characteristics, chemical properties etc.
Participation for this event is 600 EUR (ISTA Members) and 900 EUR (ISTA Non-Members). The participation fee includes all literature and supporting material for the workshop, lunches, coffee breaks and workshop official dinner, but does not include accommodation or meals other than those specified. The number of participants is a minimum of 15 and restricted to a maximum of 25 participants. Registration and payment deadline is 5 October 2023
For more details regarding this event and how to register, please visit https://www.seedtest.org/en/workshops-and-webinars/ista-workshop-on-imaging-in-seed-quality-assurance-product-10038.html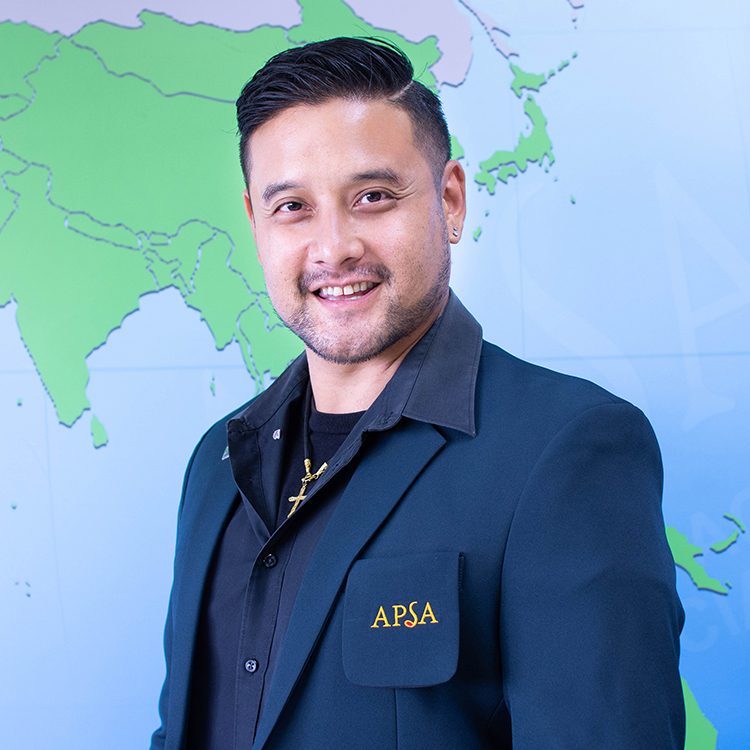 Mike Kingapayom
APSA Event Manager
---
Technical Affairs Updates
Standing Committees and Special Interest Groups
The SCs/SIGs are connecting to each other every month for activities implementation. The following is a summary review of the APSA SC/SIG activities for October.
Do not miss the physical and the Youtube Live session of the Technical Session from November 20 – 23.
Technical Session Program: ASC 2023 Technical Sessions - APSA Seed
Youtube link: The Asia and Pacific Seed Association - YouTube
Standing Committee on Seed Technology:
The APSA ST committee had the quarter 4 committee meeting early this month to recap the Seed Technology Technical Session and the techno-commercial demonstration in ASC November. This gathering surely will enable hands-on experiences and practical demonstrations, facilitating a deeper understanding of the latest technological advancements within the seed industry.
Standing Committee on IPR & Biodiversity:
The committee had the quarter 4 committee meeting early this month to wrap up the ASC SC IPR & Biodiversity technical session. On another note, APSA extends our sincere and heartfelt gratitude to Mr. Francois Burgaud and Ms. Anke van den Hurk for their unwavering and dedicated service to the APSA SC IPR & Biodiversity over the course of many decades, right from the inception of the group. Their tireless commitment and passion have been instrumental in shaping the group's success. As they embark on new journeys and ventures, their absence will be keenly felt, and we will undoubtedly miss their invaluable contributions.
In the spirit of new beginnings and growth, we are delighted to welcome two distinguished individuals to our committee. Dr. Kanokwan Chodchoey, Group Head of Public Affairs at East-West Seed International Limited, and Mr. Nicolas Perrin, Director of International Affairs at SEMAE, have joined our ranks. Their expertise and fresh perspectives will undoubtedly enrich our discussions and drive our initiative forward.
Standing Committee on International Trade & Quarantine:
During the SC ITQ committee meeting this month, APSA was pleased to announce the addition of Dr. Kanokwan Chodchoey, Group Head of Public Affairs at East-West Seed International Limited, as a new committee member, and Dr. Raghavan Sampathkumar, Director of the FSII, who has joined as an observer of the group. Their respective expertise and contributions will undoubtedly enhance the committee's activities.
During the meeting, the committee actively engaged in planning the APSA 10th Phytosanitary Expert Consultation, scheduled for March 2024 in Manila, Philippines. This three-day event will encompass two days of consultations and a day dedicated to laboratory visits, marking the event's 10th-year celebration and the first-ever organization of the event outside Thailand. Stay tuned for further updates on this exciting and pivotal event.
Special Interest Group Field Crops:
In October, the SIG V&O committee didn't hold a meeting, but they are gearing up for the APSA Asian Seed Congress in Christchurch. The committee is excited to reconnect and participate in the congress, where they will host technical sessions on topics like urban farming, IP protection during seed production, seed transportation, and the latest trends in regional ornamental traits. For more details, you can visit the dedicated APSA Seed page for SIG V&O Special Interest Group on Vegetables & Ornamentals - APSA Seed.
Special Interest Group on Vegetables and Ornamentals:
The SIG Veg & Orn committee met for the 3rd quarter meeting this month. Apart from catching up on updated activities from the sub-group of WIC, R&D Advisory and DRT, the committee discussed the preparation of the upcoming SIG Veg & Orn technical session in November,the agenda of which has been finalized.
They also agreed to promote the APSA-ISTA Seed Vigor Testing Workshop. through their network. The Agenda and registration link: https://web.apsaseed.org/events/apsa-ista-seed-vigour-testing-workshop
Last but not least, the committee has decided to organize the Urban and hi-tech farming Study tour in Japan in 2024.
The Working Group of Integrated Vegetable Seed Companies or WIC:
This month the Chair and Co-Chair together with APSA Secretariat have been preparing the agenda for WIC November meeting. A few topics to update and discuss in the agenda are the burning issues in the APAC region, where members discussed and evaluated the challenges and opportunities facing the seed industry, activity implementation after signing MOUs of University Connect Program with universities and seed associations, DRT and the Seed Innovation and Protection Initiative (SIPI) update.
The R&D Advisory Group:
This month the committee is finalizing the last series of the APSA Solanaciars TGIF webinar this year. The next webinar will be held under the theme of Bacterial Wilt of Tomato: Challenges and Progress on December 8th. Stay tuned for the update of the webinar in this link: 2023 APSA Solanaciars Thank God It's Friday - Session 4 - APSA Seed
In addition to their webinar, the R&D committee is gearing up for a significant physical event in mid-2024: the APSA Solanaceous and Cucurbit Roundtable (ASCRT), a forum for the discussion of research, breeding technology relevant to Solanaceous and Cucurbitaceae crops; address issues for the benefit of farmers; and strengthen public-private sector partnerships in the Asia and Pacific region. Stay tuned for what's to come from this dynamic force in agricultural research and development!
The Disease Resistance Terminology Working Group or DRT:
APSA would like to convey a sincere appreciation to Mr Manjunatha B. for the great contributions as a Chair of DRT Bitter Gourd Powdery Mildew Subgroup and member of the Watermelon Fusarium Wilt Sub-group since the group formation. APSA also welcomed Dr Girish Patil, VP R&D as a representative from Acsen Agriscience.
While the Bitter Gourd Sub-Group is still waiting for an update from NBA, the DRT Watermelon Fusarium Wilt Sub-group members were very pleased that seeds from USDA were finally shipped to Thailand. All members have signed the Letter of Agreement. Now the seed multiplication process is starting.
That's all for now for the short SC/SIG updates. Thank you very much and stay tuned for more updates next month.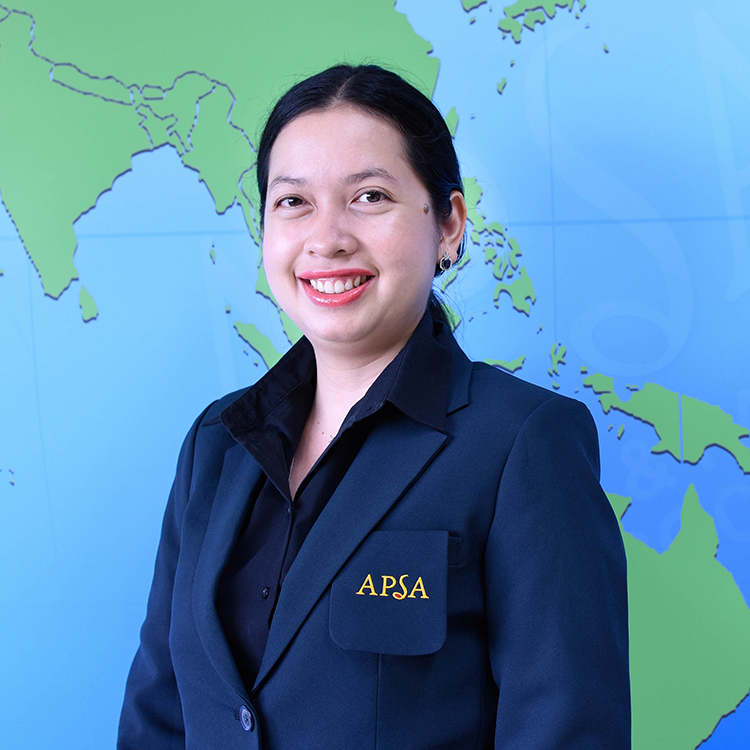 Kunaporn Phuntunil
APSA Technical Coordination Manager
---
Seed Industry News
Australia
Australia's Winter Crop Production Set to Decline: 17 Oct: Australia's winter crop production is expected to drop by nearly 24% this financial year, according to Rabobank's 2023/24 forecast.
Millions in Damages for Farmers as Victorian Flood Cleanup Begins: 6 Oct: In the aftermath of flooding in Victoria, where individual farmers are facing millions in damages.
WA Farmers Turn Salinity Crisis into Opportunity: 6 Oct: Farmers in Western Australia are combating the salinity crisis by growing salt-tolerant plants known as halophytes.
Northern NSW Farmers Innovate with Climate-Smart Rice: 23 Sep: Farmers in Northern New South Wales are pioneering the growth of "climate-smart" rice, which produces 85% less methane and uses 65% less water . . .
More from Australia seed industry news
Bangladesh
Development and River Erosion Threaten Food Security in Bhola:
27 Oct: Farmers in Char Fasson, Bhola District of Bangladesh, are facing a severe agricultural land crisis due to unplanned infrastructure and erosion from the Meghna River. . . .
Bangladesh Focuses on Quick Crop Turnaround to Reduce Import

s:
5 Oct: The Bangladesh government is prioritizing the rapid growth of crops to enhance food security, says Agriculture Minister Dr. Abdur Razzaque. . . .
Bangladesh Nears Aman Rice Cultivation Goals: 20 Sep: Bangladesh is on track to meet its cultivation goals for Aman rice, the country's second-largest rice crop, to ensure domestic food security amid global market fluctuations. . .
More from Bangladesh seed industry news
Cambodia
Agriculture Minister Focuses on High-Quality Rice Varieties: 11 Sep: Dith Tina, Cambodia's Minister of Agriculture, Forestry, and Fisheries, met with local leaders in Battambang Province to discuss the current state of rice prices. . . .
Indian Rice Export Limits Create Opportunities for Cambodian Farmers: India's restrictions on the export of various types of rice, including broken and white rice, have created new opportunities for Cambodian rice farmers. . . .
More from Cambodia seed industry news
China
Village Draws Tourists with Sun-Dried Harvest: 26 Oct: In Huangling village, located in Wuyuan county of east China's Jiangxi Province, villagers are sun-drying various agricultural products in flat bamboo baskets. . . .
China Approves GM Corn and Soybeans to Boost Food Security: 19 Oct: China has given the green light to the commercial use of genetically modified (GM) corn and soybeans, marking a significant shift in its approach to food security. . . .
China Sets New World Record in Peanut Yield: 26 Sep: A research field in Shandong province has set a new world record for peanut yield. . . .
China Introduces National Seed Certification: 9 Sep: China is developing a national certification system for quality crop seeds to boost its seed production sector's global competitiveness. . . .
Extreme Weather Threatens Crop Harvests and Water Supplies: Heavy rainfall in Heilongjiang, China's leading region for soybeans and corn production, could delay grain ripening and harvesting, warns the China Meteorological Administration. .
More from China seed industry news
India
New Incentive to Boost Agriculture in Goa: 05 Oct 2023: Agriculture Minister Ravi Naik has announced a personal award of roughly USD 1,200 for the top-performing zonal agricultural officer (ZAO) in Goa who successfully expands crop cultivation . . .
Seed Licenses Revoked in Jaipur: 2 Oct: To ensure quality, the agriculture department inspected Rabi crop seed sellers in Jaipur, leading to license cancellations for those selling adulterated seeds. . . .
Record Paddy Sowing in India Amidst Revived Rains: 24 Sep 2023ซ Despite challenging weather conditions like the El Nino pattern, India has seen a record expansion in the area under kharif or summer rice. . .
Kharif Crop Planting Stable Except for Pulses: 12 Sep 2023: The area under kharif crops in India has remained largely consistent with last year, with rice acreage even showing a slight increase despite an uneven monsoon season. . . .
More from India seed industry news
Indonesia
Indonesia Mulls Extending Rice Handout Program: 26 Oct: Indonesia is considering extending its rice handout program to March 2024 due to concerns over supply disruptions caused by drought linked to the El Nino weather pattern. . .
Measures to Counter El Nino's Proposed: 6 Oct: The National Research and Innovation Agency (BRIN) in Indonesia has outlined three steps to help farmers mitigate the risks of crop failures due to the El Nino weather phenomenon. . . .
Reviving Indonesia's Forgotten Rice Varieties: 10 Sep: Indonesia has seen a decline in its indigenous rice varieties, many of which have disappeared or are on the brink of extinction. However, passionate individuals like Helianti Hilman are working to revive these nearly extinct varieties. . . .
More from Indonesia seed industry news

Japan
International Agriculture Exhibition 2023: 12 Oct: The International Agriculture Exhibition 2023 took place from October 12 to 22 in Suncheon, South Korea, featuring 500 institutions, organizations, and companies from 40 countries. . . .
Record-Breaking Heatwave Affects Crop Quality and Prices: 07 Oct 2023: A recent unprecedented heatwave in Japan has severely impacted the quality of rice crops and driven up vegetable prices. . . .
Rice Paddy Area Shrinks Amid Changing Diets: 13 Sep: South Korea has seen a 2.6% decline in its total rice paddy area in 2023 compared to the previous year, according to data from Statistics Korea. . . .
Japan Reduces Imported Wheat Prices: 13 Sep: The Japanese government has announced a reduction in the average price of imported wheat for the first time in three years. . . .
More from Japan seed industry news
Malaysia
Malaysia Urges Agricultural Co-ops to Strengthen Food Security: 20 Oct: The Cooperative Commission of Malaysia (SKM) is encouraging agricultural cooperatives to expand their businesses to bolster the country's food security. . .
Malaysia Awaits China's Nod for Fresh Durian Exports: 07 Oct: Malaysia's Department of Agriculture is in talks with China's General Administration of Customs (GACC) to gain approval for exporting fresh whole durians to China. . . .
Malaysia grapples with rice shortage amid global price surge: 10 Sep: Hypermarket chain Mydin has said that it is also experiencing a shortage in the supply of local rice in its outlets. . . .
More from Malaysia seed industry news

Nepal
Nepal's Booming Ginger Exports: 16 Oct: Nepal has been successfully exporting ginger worth approximately Rs 1.25 billion (USD 9.4 million) annually, meeting not only domestic demand but also gaining international recognition. . . .
Nepal's Farmers Face Severe Drought Impacting Cardamom and Rice Crops: 08 Sep: Farmers in Nepal are grappling with an intense drought that has severely affected crops, including large cardamom and rice. . . .
Weak Monsoon Hits Nepal's Agriculture Sector: 23 Sep: Nepal has experienced below-average rainfall during the current monsoon season, with only 84.9% of the season's average rainfall recorded since June. . .
More from Malaysia seed industry news
Pakistan
Sustainable Cotton Farming Initiative Launched: 07 Oct: A five-year plan focused on sustainable and traceable organic cotton farming in Pakistan's fertile Pacca Chang region has been launched. . . .
Pakistan Army to Take Over Government Land for Agriculture: 25 Sep: The Pakistan Army plans to acquire up to 1 million acres of government-owned land in eastern Punjab province to boost food production. . . .
New High-Yielding Varieties of Oilseed and Sugarcane Recommended: 04 Oct: The Variety Evaluation Committee of Pakistan Agricultural Research Council (PARC) has recommended 10 new high-yielding genotypes of oilseed crops and two of . . .
Reviving Pakistan's Seed Industry: 24 Sep: Pakistan's seed industry is in dire need of modernization to meet the challenges of a growing population and changing agricultural landscape . . .
More from Pakistan seed industry news
Philippines
Farmers Trained in Smart Rice Agriculture in Caraga Region: 18 Oct: A total of 1,629 farmers have recently graduated from the School-on-the-Air (SOA) program led by the Agricultural Training Institute in the Caraga Region. . . .
Philippines Begins Avocado Exports to South Korea: 01 Oct: The Philippines has successfully shipped its first batch of "Hass" avocados to South Korea, with an estimated value of USD 48,433. . .
Philippines Hybrid Rice Impresses: 28 Sep: A field study tour organized by the Asia-Pacific Seeds Association (APSA) concluded on September 23, 2023, leaving its members impressed with the Philippines' achievements in hybrid rice seed production. . .
More from Philippines seed industry news
Thailand
El Niño to Impact Thai Rice Production in 2023-24: 23 Sep: Thailand's rice production is expected to decline by 871,000 tonnes, or 3.27%, to 25.8 million tonnes for the 2023-24 harvest season, primarily due to the El Niño weather phenomenon. . . .
Mekong River Levels Drop, Easing Flood Impact: 04 Sep 2023: The water level of the Mekong River in Thailand's northeastern border province of Nakhon Phanom is steadily decreasing, now measuring only 6 meters deep. . .
Thai Rice Exporters Urge Government to Develop New Rice Strains: 2 Sep: The Thai Rice Exporters Association is calling on the government to focus on the strategic production of new rice varieties rather than manipulating market prices. . .
More from Turkiye seed industry news
Vietnam
Vietnam's Agricultural Exports on the Rise: 27 Oct: Vietnam's agricultural exports are expected to continue to grow, reaching nearly USD 20 billion at the end of September 2023. . . .
Challenges and Opportunities in Rice Exports: 25 Sep: Vietnam aims to increase its rice export volume and revenue for the rest of the year, despite facing several challenges. . .
Vietnam's Rice Exports Set to Hit Record High: 14 Sep: Vietnam is poised to achieve record rice export volumes this year due to increasing global demand and its own large output. . . .
More from Vietnam seed industry news
Seed Industry News by country in alphabetical order
| | | | | | | | |
| --- | --- | --- | --- | --- | --- | --- | --- |
| Australia | Bangladesh | Cambodia | China | India | Indonesia | Japan | Korea, South |
| Laos | Malaysia | Myanmar | Nepal | New Zealand | Pakistan | Philippines | Singapore |
| Sri Lanka | Thailand | Turkiye | Vietnam | Central Asia | Middle East | International | |
---
Sponsorship & Advertising Opportunities
As part of APSA's sustained digitalization and digitization efforts, in 2023 we're offering active members even more ways to directly reach Asia-Pacific seed industry decision makers -- in their inbox, on their desktop PCs, laptops, smartphone, tablets, and phablets alike, through our exciting new affiliate, sponsorship, marketing, communication, advertising and publicity opportunities.
We are pleased to announce our 2023 Digital Media Sponsorship Rates and Media Kit:
Don't hesitate, INQUIRE NOW!
Email: (komsak@apsaseed.org) or Mike (mike@apsaseed.org)
---
Asian Seed magazine Vol. 29 No.3 (Quarter 3, July - September 2023)
No password required
Volume 29, Issue three of Asian Seed & Planting Material is packed with timely, quality seed industry content. Starting with an address from APSA President, Dr. Manish Patel summarizes all of the recent iniatives and activities he and the APSA Secretariat have partaken in over the past several months. Next, there's an update on progress with APSA's University Connect program, including the signing of several new Memorandum of Understanding agreements. In our Seed World four-page international section, there are articles about plant breeding and gene-edited crops. Also featured include reports from APSA's recent Hybrid Rice and Corn Study Tour to the Philippines; as well as the East Asia Plant Variety Protection Forum's 16th Annual Meeting, which was held in Vientienne Laos; the 6th Asian Short Course on Agribiotechnology, Biosafety Regulation, and Communication (ASCA) held in Bogor, Indonesia; APSA and ISTA's Seed Vigour Testing Workshop in Bangkok; the 30th Beijing Seed Congress in China and two special features – one, an interview with the MD of Luisetti Seeds in New Zealand, and the cover feature, sharing facts and figures on millets and maize planting, harvesting, yields, as well as sowing seed exports, with a focus on Asia-Pacific countries' performance and trends. Finally, there are quarterly updates from APSA's Technical and Events teams.
---
Social Media​
© 2023, Asia and Pacific Seed Alliance, Ltd. Unless where otherwise stated, all content in this newsletter is protected by
Copyright © laws, and/or utilized under non-commercial "Fair Use" provisions. This Newsletter is sent to APSA active members, and select stakeholders and associates.
If you do not wish to receive this newsletter, please unsubscribe via this link.